Russian Woman, Who Claims to Be World's Oldest at 129, Says She's Had One Happy Day in her Life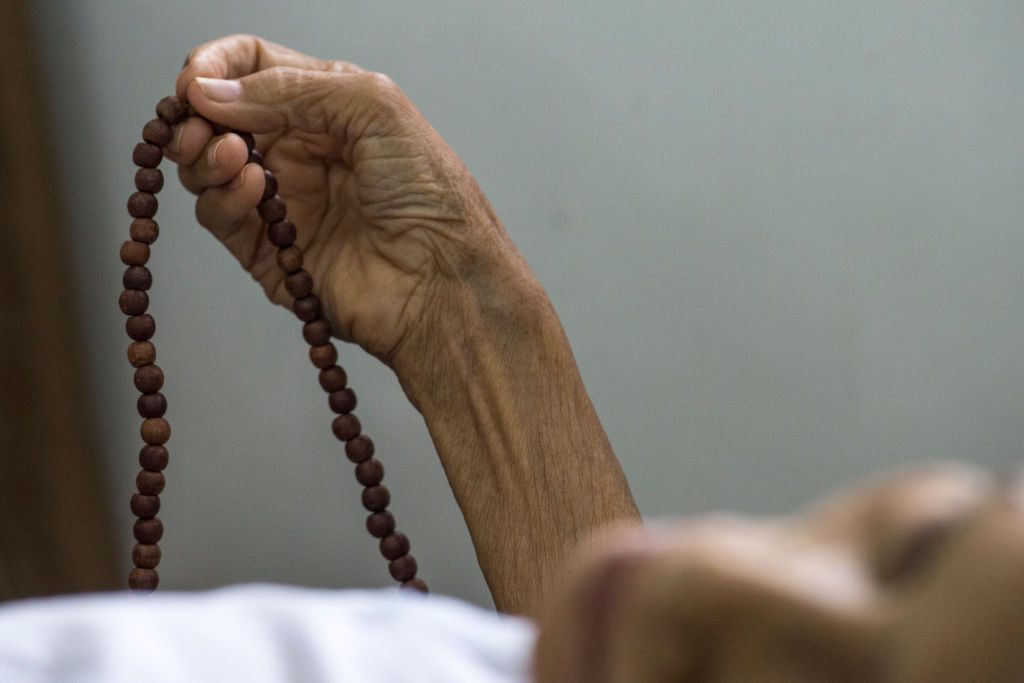 Koku Istambulova is 129 years old, according to her Russian passport, but those years have been filled with more misery than happiness. At least, that's how she tells it.
Hailing from the Russian Republic of Chechnya, the elderly Muslim woman called out Allah (God) for allowing her to live so long.
"It was God's will. Why did Allah give me such a long life and so little happiness? I would have been dead long ago if not for Allah, who was holding me in his arms," Istambulova told British tabloid The Sun for an article published Friday. "It is hard to live when all who remembered you died long ago. And it is very scary to die, however old you are."
Speaking of some of the horrors she had experienced in her long life, Istambulova recounted being deported to Kazakhstan along with other Chechens under the dictatorship of Joseph Stalin. The mass deportation took place 74 years ago, in 1944. At the time, she would have already have been in her mid-50s.
"It was a bad day, cold and gloomy," Istambulova said. "We were put in a train and taken no one knew where. Railway carriages were stuffed with people–dirt, rubbish, excrement was everywhere … On the way to our exile, dead bodies were just thrown out of the train," she recounted.
"Nobody was allowed to bury the dead. Corpses were eaten by dogs. My father-in-law was thrown out of the train in this way," she explained through tears, saying only her daughter, Tamara, survived with her.
Previously, Istambulova told media that she had not had a single day of happiness in her life, British newspaper The Daily Mail reported. But speaking to The Sun, she mentioned the one happy day she experienced.
"It was the day when I first entered my house," she said. "It was very small and I stoked the stove with wood, but it was my home. I built it myself, the best house in the world. I lived there for 60 years." According to the elderly woman's account, her husband had been too lazy to help, so she did it alone.
While Istambulova's account is fascinating, her age has not been officially confirmed or verified.
Guinness World Records claims that Masazo Nonaka of Japan is currently the oldest man in the world at 112, as of August. Violet Brown of Jamaica previously held the title of being the oldest women in the world, according to world records organization, but she died in 2017. The search is ongoing to verify the current oldest woman.
The world record for the person to live the longest ever, according to Guinness, is Jeanne Louise Calment of France. She lived to the ripe old age of 122 years and 164 days, dying in 1997.