Russian Women Undress on Social Media to Protest Sexual Violence and Rape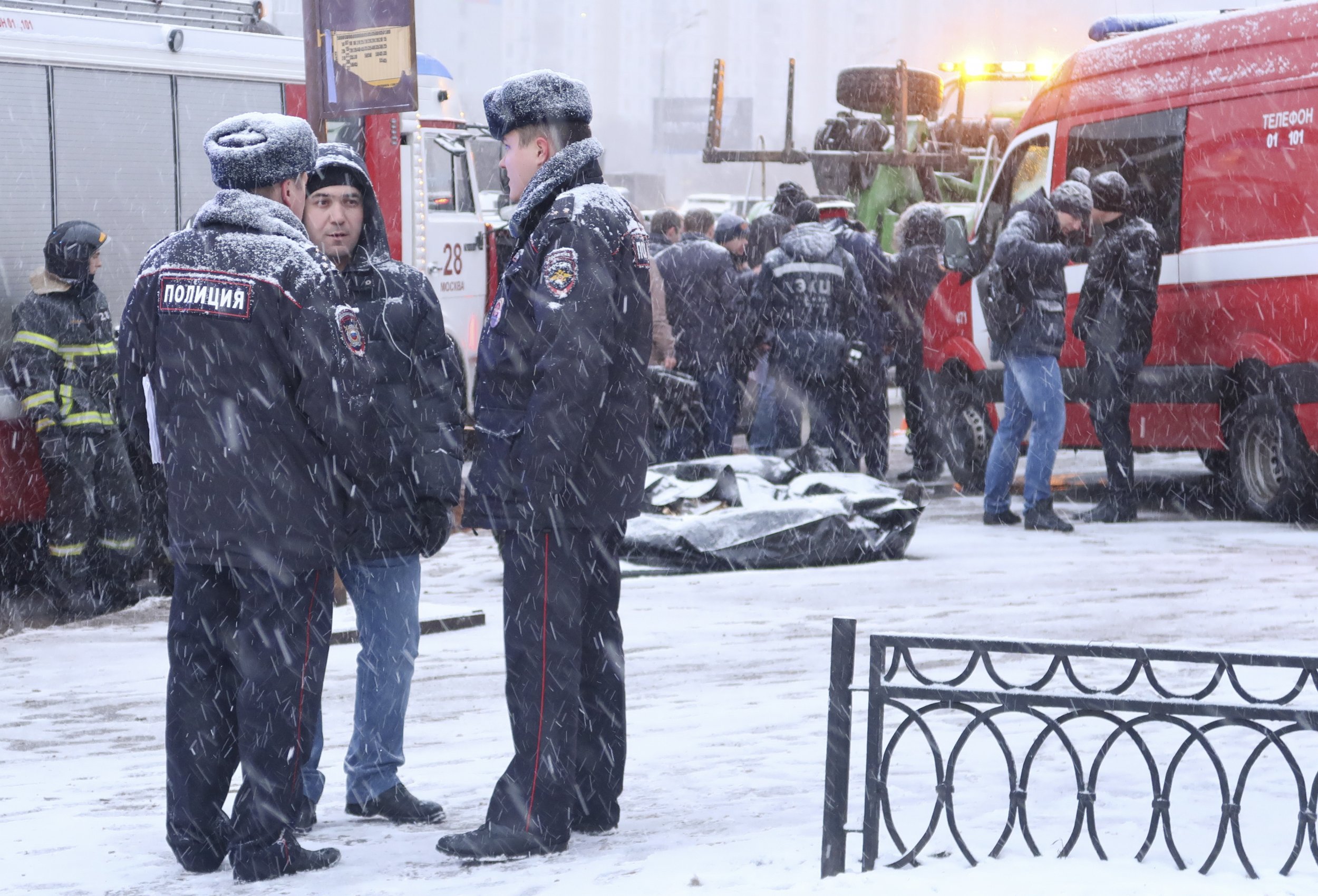 Russian women are posting seminude pictures on social media to protest the brutal murder of a teenager by a man whose advances she rejected.
Using the hashtag #этонеповодубить—which translates as "this is no reason to kill"—women began posting the images after the murder of Tatyana Strakhova, 19, who was strangled and stabbed on Tuesday by Artyom Iskhakov, a young man who lived in her building.
While federal authorities were investigating the case as first-degree murder, it was suggested that Strakhova's killing was linked to the fact that she posted images of herself in a bikini or nude.
Iskhakov killed himself shortly after carrying out the murder, publishing a suicide note on social media. His account has since been deleted, although screen grabs of are still circulating online.
Related: Sexual Harassment Does Not Happen in Russia, Pageant Queens Say
An opinion piece on Ren-TV suggested that the "indifference" of the girl to her killer's affections "drove him to it," citing an anonymous source who said he knew both teenagers.
News site Dni sought to explain the murder by claiming that photos in which Strakhova was smoking cigarettes and drinking alcohol likely meant she led a "frivolous lifestyle."
Such comments outraged many Russian women.
"It has become accepted to blame girls for everything," one Instagram user, posting as part of the hashtag movement, wrote.
"Not many understand that in a given situation you can reject anyone and it does not matter what you are wearing. How many girls keep quiet about the reality of abuse because they are simply afraid that they will be blamed themselves!"
"It is very very scary to live among people who think that Instagram photos can provoke a barbaric murder and rape," another user wrote. "It is scary that this could happen to me or you."
The outcry around the murder echoed the debate sparked by Diana Shurygina, 17, who accused a 21-year-old man of raping her at a party in 2016. He was jailed for three years for the attack.
The case sparked a vocal debate about rape and consent after Shurygina appeared on one of Russia's most popular daytime talk shows in January 2017.
Although a court had already given its verdict, many viewers of the program disputed whether Shurygina should be considered a victim because of her decision to attend the party, drink alcohol, and the way in which she carried herself during the broadcast.
At least five episodes of the popular show have been dedicated to her and her attacker's sides of the story, with a final installment to be broadcast next month.