Russia's Christmas Celebrations are Yet to Come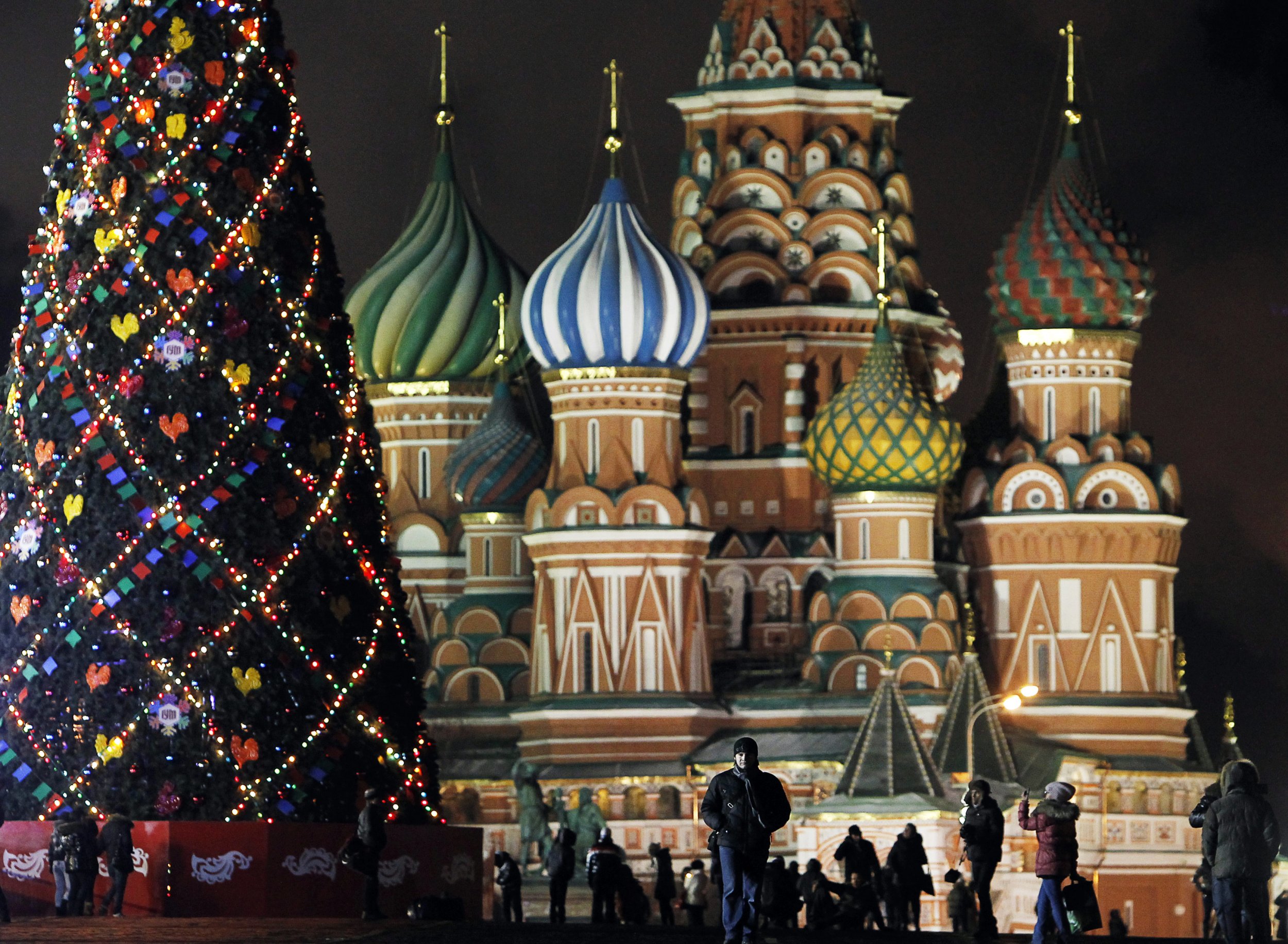 You might be busy wishing everyone a Merry Christmas but may want to hold off a while before reaching out to your Russian friends. Like a few Christian Orthodox countries, Russians celebrate Christmas on the first week of January with celebrations taking on a slightly different look and feel to those of Western Europe.
Used by the Catholic and Protestant churches, the Gregorian calendar loses out to the Julian one, which the Russian Orthodox Church favors and which other Orthodox churches, such as the Greek one, use. And according to the Julian calendar Christmas usually falls on January 7th.
Following the 1917 Russian Revolution, when Bolsheviks banned Christmas and subdued Christian or Western imagery, Russia now views New Year's Day as an analogous holiday with many of the same customs, such as decorating a fir tree and giving presents, incorporated into the day's events.
Russia's Santa Claus or Ded Moroz ("old man frost") brings children presents on New Year's Day instead. The Christmas tree is a New Year's yolka and alongside Ded Moroz, who visits children's schools and can be seen in department stores, comes Snegurochka ("snow maiden"), his all-in-white clad granddaughter. He also gets around on a Russian troika ("sleigh")—not quite the ubiquitous Santa sleigh with Rudolph and company.
Many Russians celebrate New Year's day outside, with Moscow's Red Square welcoming visitors to a festive village and the city's giant yolka sat within eyeshot of the seasonal ice-skating rink, just in front of the Kremlin walls.
This year, state TV-channel Channel One is recreating another New Year's tradition, the old Soviet variety show, Little Blue Light. And unlike the U.K., Spain or other Western countries—when the head of state gives an annual speech on December 25—Russian President Vladimir Putin will be addressing the people on December 31 this year, as he does every year.
The revelry of New Year's in Russia is palpable, and around 20,000 police officers will be deployed in and around Moscow alone, national daily Komsomolskaya Pravda reports. And this year, a spokesperson for Russia's Center for National Alcohol Policy has predicted that this typically tipsy time—the ten-day period around New Year's Day—this year, will be even more tipsy. He told radio station, RSN, that Russians are due to drink a staggering 18 million decaliters of vodka, some 16 million decaliters of wine, and about 1 million decaliters of cognac. That's a dramatic increase from last year when they drank 15 million decaliters of vodka, to 14 million decaliters of wine and 900 thousand decaliters of cognac.
By the time we get to the official Russian Christmas, a day later, it is a solemn and more religiously inspired celebration. On Christmas Eve, a Russian family gathers around a table which usually has 12 dishes on it, one for each of Jesus Christ's apostles. The dishes mark the breaking of a month-long fast from dairy and meat that some Russians keep to, in a way similar to Easter's lent. One of the country's most popular papers, Argumenti i Fakti, says that the Russian Orthodox Church annually performs at least two "all-night vigils," on Christmas Eve and Easter, so devout Russians can even spend the entire day in church.
It has been years since the Communist boycott on Western Christmas and there are now clear signifiers that Russia is incorporating Western traditions to the festivities, as proven in this video of a policemen's choir, on Russia's state-run NTV, singing a chorus of Jingle Bells on December 25: