Russian Zoo Names Black Goat After Barack Obama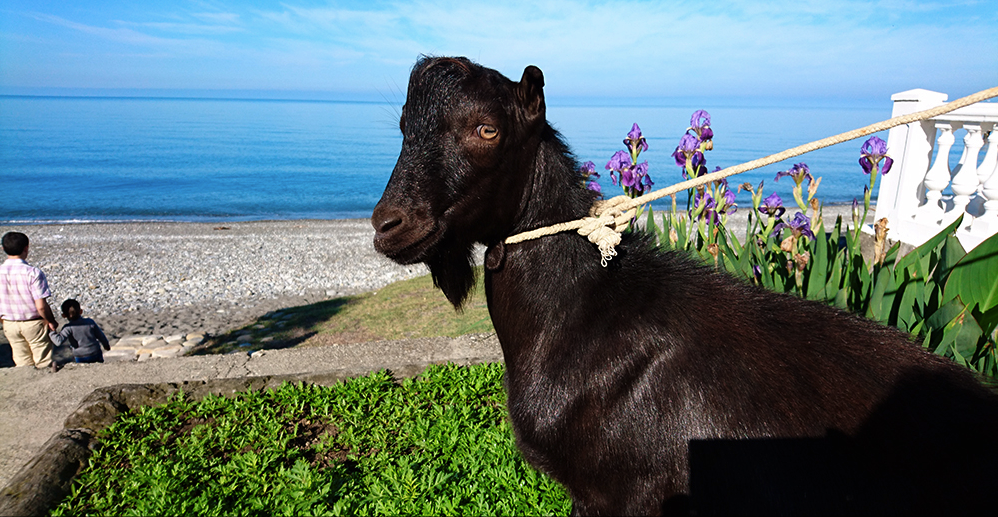 A Russian zoo, made famous by the unlikely bromance between a tiger and a goat, has now named a newcomer to the attraction after U.S. President Barack Obama.
The Primorsky Safari Park has adopted a goat named "Obama" from a farmer in the city of Sochi, the location of the last Winter Olympics in 2014, NBC News reported on Monday.
Before adopting "Obama," Dmitry Mezentsev, the director of Primorsky Safari Park, said in a statement on the park's website that he had to ensure that the goat did not have worms or an infection.
After authorities issued the documents for "Obama"'s transfer, which took some time, Mezentsev flew to Sochi to greet the goat before taking him to the park—video footage was later released of the goat's journey.
But prior to departing, Mezentsev says that he took the goat to see the city of Sochi, its Olympics venues and even attempted to visit President Vladimir Putin at his local residence in Sochi, known as Bocharov creek.
"Obama" was turned down for a presidential visit because Putin "holds no meetings with goats," Mezentsev said. Obama is not the only Western head of state afforded their own animal at the safari park, another goat is named after the German chancellor Angela Merkel. It remains unclear if Merkel's EU compatriots David Cameron, Francois Hollande or Matteo Renzi will receive their own mammal namesakes.
Unlike the former KGB agent, Obama is not popular in Russia. The Russian company Slavitsa launched a chocolate ice cream bar named Obamka, or "Little Obama," earlier this month.
The move drew international criticism for seemingly using Obama's race to advertize their product and to capitalize on chilly relations with Washington. Pressure over claims of racism forced the company to withdraw the product last week.