Russians' Assets in U.S. Would Give Americans 'Heart Attacks': Lev Parnas
Ukrainian-American Businessman Lev Parnas said recently that Americans would be shocked to find out about the assets that Russians have in the United States.
During an interview last week with the news outlet The Knows, Parnas said that after the fall of the Berlin Wall in 1989, President Vladimir Putin allowed Russian billionaires "to become so rich" and told them to spend money all over the world, including in the U.S.
"People are gonna have heart attacks to find out the type of assets Russians have in the United States," he said, adding that more details will crop up as the war in Ukraine rages on.
Parnas didn't reveal any details about the types of assets that Russians own in the U.S. or how much they are worth.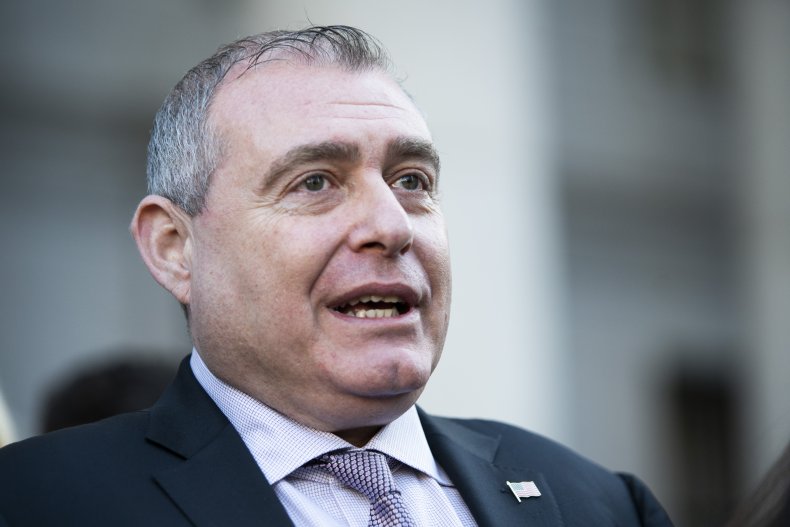 Earlier this year, Western countries imposed sanctions on Russia in response to its invasion of Ukraine and launched efforts to make sure that those sanctions are not violated. This included punishing Russian oligarchs for their financial ties with Putin.
In March, the U.S. Department of Justice launched a law enforcement task force called "KleptoCapture" to seize the assets of Russian elites who violate sanctions in an effort to pressure Putin to end his war in Ukraine.
"The Justice Department will use all of its authorities to seize the assets of individuals and entities who violate these sanctions," Attorney General Merrick Garland said in a statement at the time. "We will leave no stone unturned in our efforts to investigate, arrest, and prosecute those whose criminal acts enable the Russian government to continue this unjust war."
The task force is responsible for seizing assets from sanctioned individuals or entities and investigating and prosecuting those who evade the sanctions by using cryptocurrency.
"To those bolstering the Russian regime through corruption and sanctions evasion: We will deprive you of safe haven and hold you accountable," Deputy Attorney General Lisa Monaco said. "Oligarchs be warned: We will use every tool to freeze and seize your criminal proceeds."
In June, a New York judge authorized a warrant that allowed the DOJ to seize two jets owned by Russian oligarch Roman Abramovich, who was charged for flying both planes to Russia without a license, an action that violates U.S. sanctions on Russia.
An international task force called Russian Elites, Proxies and Oligarchs (REPO) announced in June that it blocked or seized over $30 billion worth of assets owned by Russian oligarchs, according to Voice of America news.
Those assets included luxury yachts, mansions and jets that belonged to Putin's allies. In April, Spanish authorities responded to a DOJ request and seized a $90 million superyacht owned by Russian billionaire Viktor Vekselberg.
Newsweek reached out to the Russian foreign affairs ministry and Lev Parnas for comment.