Russians 'Caught On' to Trump's 'Imbecility,' George Conway Suggests After Donald's Call With Putin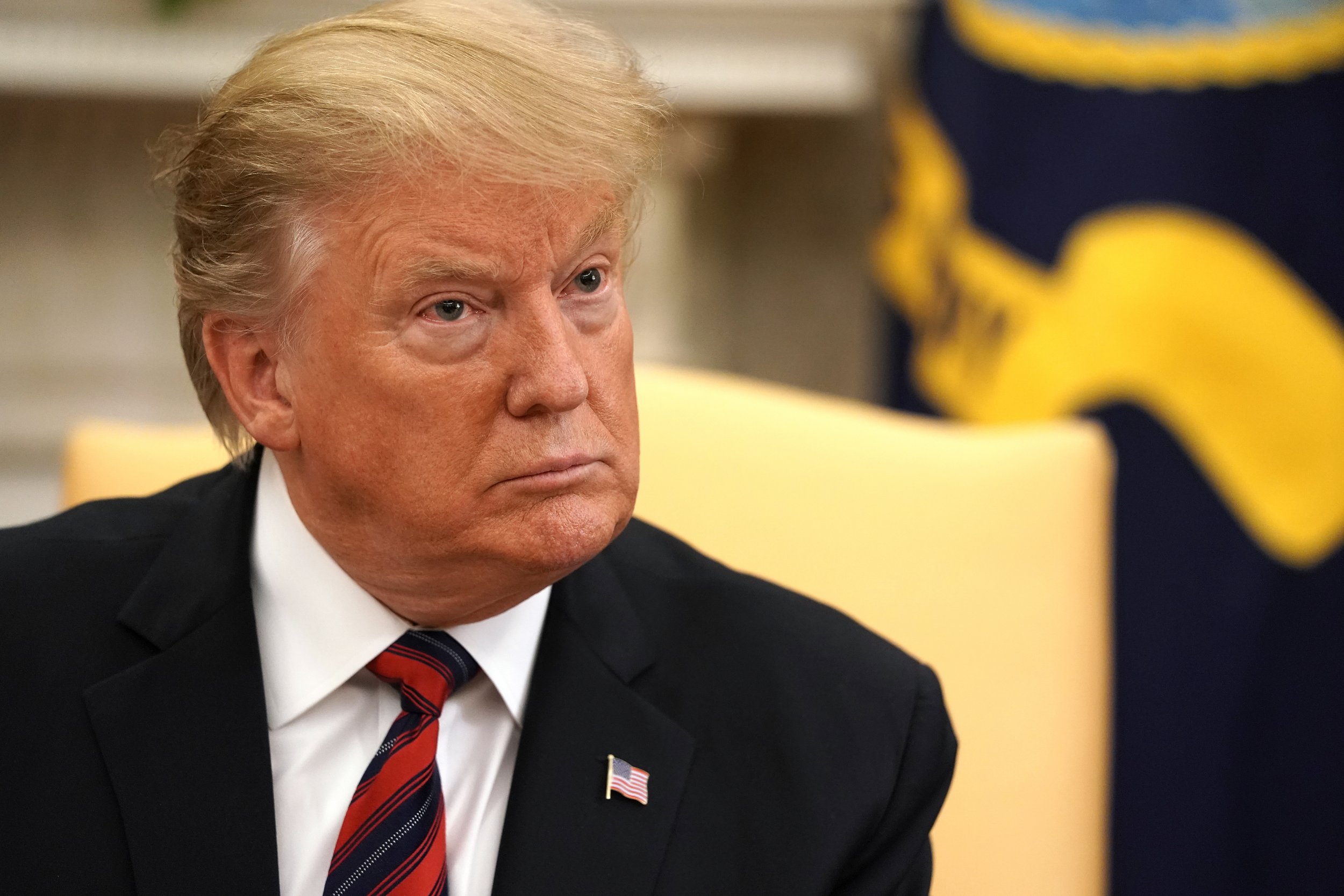 Counselor to the President Kellyanne Conway's husband George Conway — a frequent and outspoken critic of his wife's boss — opined that Russians have "probably caught on" to President Donald Trump's "imbecility" following a report on Trump's call with Russian president Vladimir Putin.
On Friday night after the call, George Conway quote tweeted a MSNBC producer's post on a Russian News Agency TASS report that Trump and Putin spoke for about an hour-and-a-half—longer than the hour that had been previously reported.
"Not only does TASS report that Trump initiated the phone call with Putin, but TASS claims that Trump and Putin spoke 'for almost 1.5 hours,'" MSNBC producer Kyle Griffin tweeted. "If true, Trump had nearly 90 minutes to bring up Russian interference in future elections and he didn't."
George Conway, a lawyer, commented: "The only way a conversation like this could possibly work to our nation's advantage would if the Russians were completely confused by Trump's brainless incoherence, or they simply couldn't believe his idiocy and imbecility. But unfortunately they've probably caught on."
Kellyanne Conway's husband also tweeted that "for Trump to be talking to any foreign leader with or without supervision for any length of time is terrifying."
White House Press Secretary Sarah Sanders told reporters that the phone call Friday morning ran slightly more than an hour and that the leaders talked about the Mueller report "very, very briefly" and instead focused on Venezuela, North Korea and trade.
Afterward, Trump told reporters in the Oval Office that Putin "sort of smiled when he said something to the effect that it started off as a mountain and it ended up being a mouse. But he knew that because he knew there was no collusion whatsoever."
A reporter asked Trump if he told Putin to not interfere again in a U.S. election, and Trump shut the question down.
"Excuse me, I'm talking, I'm answering this question," Trump said. "You are very rude."
Trump later said, "We didn't discuss that."
George Conway has been criticizing Trump on an almost daily basis, despite the fact that his wife is one of the longest-serving and highest-profile officials in the administration. On Friday, he hashtagged many of his tweets with #DerangedDonald, a nickname he circulated for the president last week.
Trump has clearly been bothered by George Conway's constant Twitter attacks and lashed out at him in March.
"George Conway, often referred to as Mr. Kellyanne Conway by those who know him, is VERY jealous of his wife's success & angry that I, with her help, didn't give him the job he so desperately wanted," Trump tweeted. "I barely know him but just take a look, a stone cold LOSER & husband from hell!"