Russians Want Closer Ties With the U.S.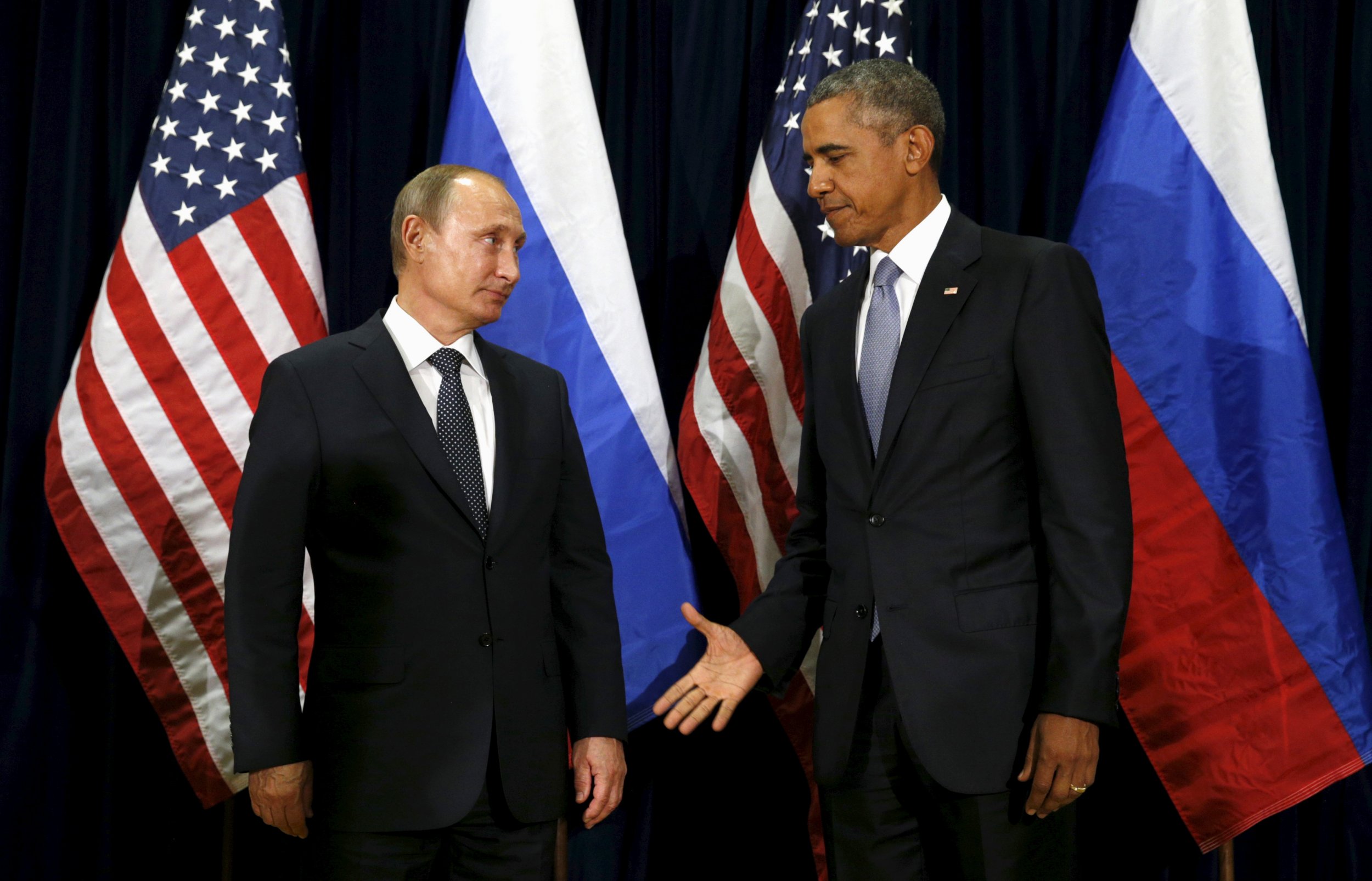 The majority of Russians are backing closer ties with the West in the second-highest numbers since Vladimir Putin came to power, Russian independent pollster Levada Center reports.
Russia's relationship with the U.S. and other Western states has considerably deteriorated over the last three years, with Moscow and Washington falling on opposing sides in two global conflicts: Syria and Ukraine.
Over the last year the Levada Center recorded the largest annual fluctuation in Russian attitudes towards cooperation with the West. It was as recently as July 2015 when pollsters reported Russians were least enthusiastic (50 percent) towards cooperation with the West.
Just over a year later and the number of Russians wishing their government to strengthen political, cultural and economic ties with the West has increased by 21 points to 71 percent. The figure is almost a record for the survey, which the center has carried out at sporadic intervals since 1996. Only Putin's first year as president saw a higher willingness to work with the West (76 percent).
This thawing is slightly ambiguous, however, as Levada Center's deputy director Alexey Grazhdankin says Russians still largely view the West in a negative way and believe the onus is not on Russia to make the first move to improve cooperation.
According to Levada's figures, 54 percent of Russians view the EU in a "negative" or "largely negative" way, while 56 percent feel the same way about the U.S.
Over the last two months a major change in attitude towards the U.S. has taken place, with the negative image of the country falling by nine points in the eyes of Russians. During the first month of 2016, 65 percent of Russians viewed the U.S. negatively. Since then Donald Trump has become U.S. president elect and he was portrayed in a more sympathetic light in Russian media than that of the U.S., while the majority of Russians admitted they expected his administration to considerably reduce opposition to Moscow's foreign policy in Washington.
Igor Bunin, analyst for Russia's Institute for Political Technologies, told news channel RBC the ambiguous results showed the conflicting role the West plays in the Russian zeitgeist.
"On the one hand they are viewed as an enemy as we have been living in a castle under siege," he says, referring to the numerous claims by Russian officials that the West is treating Russia aggressively with sanctions and NATO reinforcement. However, Russia's economy remains in recession and autumn sales show a drop in retail that could further delay recovery.
"On the other hand, we have fallen behind quite a bit and, while we waited for help before, now we want to cooperate, but [Western nations] remain enemies nonetheless," Bunin added.