Russians Detained on Alaskan Island After Arriving by Boat
Two Russians who arrived on an Alaskan island have been detained, Governor Mike Dunleavy has confirmed.
The Russians arrived on the island of St. Lawrence in the Bering Sea on Tuesday, before being taken to Anchorage.

According to The Anchorage Daily News, Dunleavy said: "There were two individuals, they were detained in Gambell. My understanding is they are in Anchorage now."
The Republican admitted the incident was unusual and added: "This was a surprise to us. We do not anticipate a continual stream of individuals."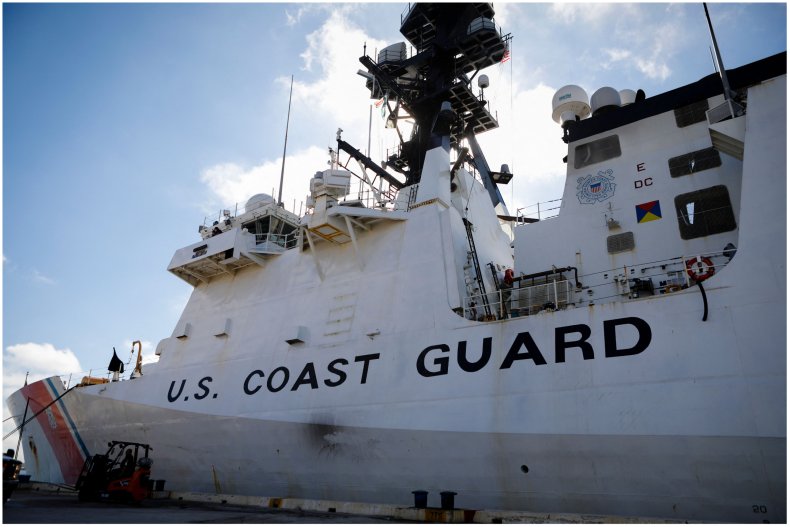 St. Lawrence is about 37 miles from the Russian mainland and is closer to the foreign country than it is to the rest of Alaska.
The U.S. and Russian coast guards have previously agreed to work together to monitor pollution incidents and maritime safety in the Bering Sea.
According to the publication, the U.S. Coast Guard sent a plane to the island carrying customs and border protection officers.
The two Russians were transported out of Gambell and were taken into custody by Customs and Border Protection (CBP).
Chief Petty Officer Kip Wadlow, of the Coast Guard District 17 office in Juneau, told The Anchorage Daily News: "We were helping CBP transport the individuals out of Gambell."
It's unclear if the two Russians entered the U.S. as a direct result of the ongoing war in Ukraine.
Mike Reynard, communications director for Alaska Republican U.S. Senator Dan Sullivan said: "Given the current heightened tensions with Russia, Senator Sullivan called the secretary of the Department of Homeland Security and spoke to him as well as another senior DHS official.
"Since those calls, Customs and Border Protection is responding and going through the process to determine the admissibility of these individuals to enter the United States."
Newsweek has contacted the Alaska Department of Public Safety and Governor Dunleavy for comment.
Russians Fleeing Amid Mobilization
In September, hundreds of thousands of Russians left the country following President Vladimir Putin's announcement that there would be a "partial" military mobilization.
Many fled to neighboring Georgia by bicycle or on foot after they made their way to Vladikavkaz from Moscow, St. Petersburg, Sochu, and other Western Russian cities.
Katerina Kiltau of Emigration for Action, an organization set up by people who fled Russia in February to provide humanitarian aid to Ukrainian refugees in Tbilisi, previously told Newsweek: "The Februarists left with more of a political agenda. They were activists, opposition figures, and independent journalists — people who faced real threats of repression in Russia for being openly against the war.
"The Septembrists, on the other hand, are much more varied," she said. "Some of them are politically conscious, but very few of them were politically active."