Russians looking to get approval to travel to the West have been making trips to other countries in order to receive COVID-19 vaccines approved by the World Health Organization and European Medicines Agency, the Associated Press reported. While Russia offers a handful of vaccines, including the Sputnik V shot, none of those have been approved by the agencies, barring anyone who receives them from traveling to Europe and the U.S.
Though it has seen a surge in COVID-19 infections, Croatia has become a popular choice for Russians looking to get inoculated with authorized shots. In the capital city of Zagreb, the largest vaccination site has a separate queue for foreigners, most of whom officials say come on a one-day trip to get their shots.
"[Russians] are coming here for their third dose," said Valentino Rajkovic, a coordinator at the Zagreb vaccination site. "In two weeks, they get their COVID passports."
Neighboring Serbia is also a favored vaccination destination, the AP reported.
The WHO suspended the approval procedure for the Sputnik V shot in September, saying that the manufacturing process for the vaccines was not up to the necessary standards, Reuters reported. The agency announced in mid-October that it had restarted the assessment process and would decide whether to grant Sputnik V Emergency Use Listing (EUL) after completing the review.
For more reporting from the Associated Press, see below.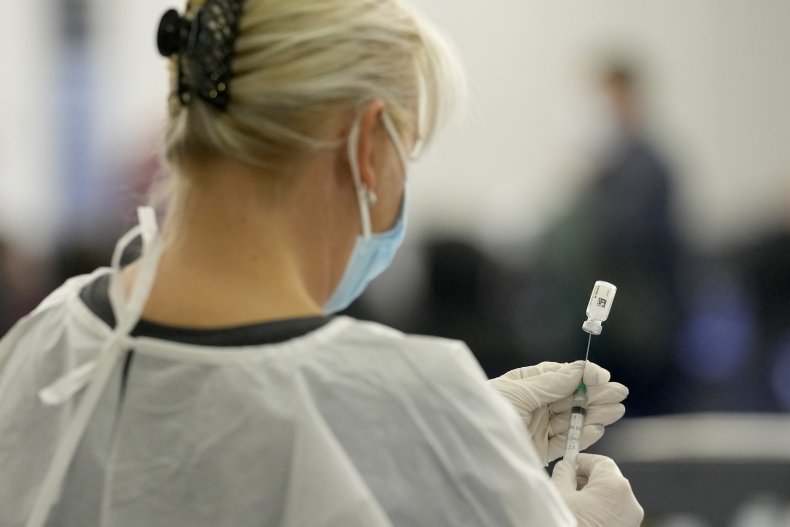 Boris Kulatmetov said he needs to travel to European Union countries to see his clients and has no other way to arrange business meetings, so he came to Croatia to get a vaccine that allows him to travel.
"That is what I cannot get in Russia, a vaccine that is acceptable in Europe," he said, waiting in a long queue for his turn.
Andriy, who gave only his first name, said he wanted to get the Johnson & Johnson vaccine, which is highly popular because it comes in just one shot. He said this made Croatia "comfortable" for foreign visitors.
Vaccination abroad has become known as "vaccine tourism," and is usually handled by travel agencies that offer it as part of a package tour including accommodation, sightseeing and excursions.
Croatian media have reported that additional flights have been organized from Russia, bringing in dozens of people on a daily basis. Croatia also is a favorite European summer tourism destination because of its Adriatic Sea coast.
Not only foreigners have been flocking to the vaccination points in the EU nation. Croats too are coming in increasing numbers after new virus infections and hospitalizations hit record highs in the past weeks.
On Wednesday, health authorities confirmed a new pandemic record of 7,315 infections over the past 24 hours in the country of 4.2 million. Vaccination in Croatia stands around 50 percent, well below the EU average of 75 percent.
Croatia's Public Heath Institute said on Wednesday that 15,204 people received a first dose on the previous day, in a significant rise after inoculation was all but halted for months in the country. Authorities have opened new vaccination points to meet the demand.
To try and curb infections and encourage inoculation, the government has introduced mandatory COVID passes — requiring a vaccination certificate, proof that someone has had COVID-19 or a negative test — to access all state institutions.
Other countries of Central and Eastern Europe that have a vaccination rate of 50 percent of the population or less have also suffered a recent virus surge. Many have reported record numbers of infections and deaths, blamed on the highly contagious Delta virus variant and disrespect of anti-virus recommendations.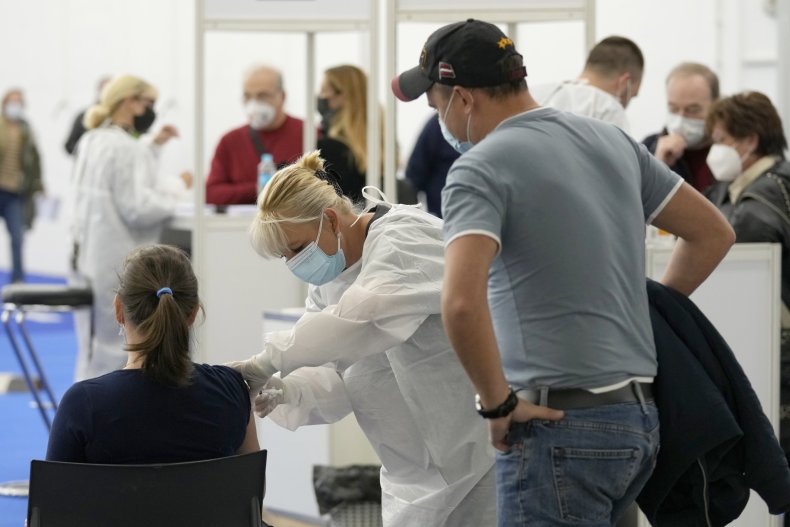 Uncommon Knowledge
Newsweek is committed to challenging conventional wisdom and finding connections in the search for common ground.
Newsweek is committed to challenging conventional wisdom and finding connections in the search for common ground.
About the writer
Zoe Strozewski is a Newsweek reporter based in New Jersey. Her focus is reporting on U.S. and global politics. Zoe joined Newsweek in 2021. She is a graduate of Kean University. You can get in touch with Zoe by emailing z.strozewski@newsweek.com. Languages: English.