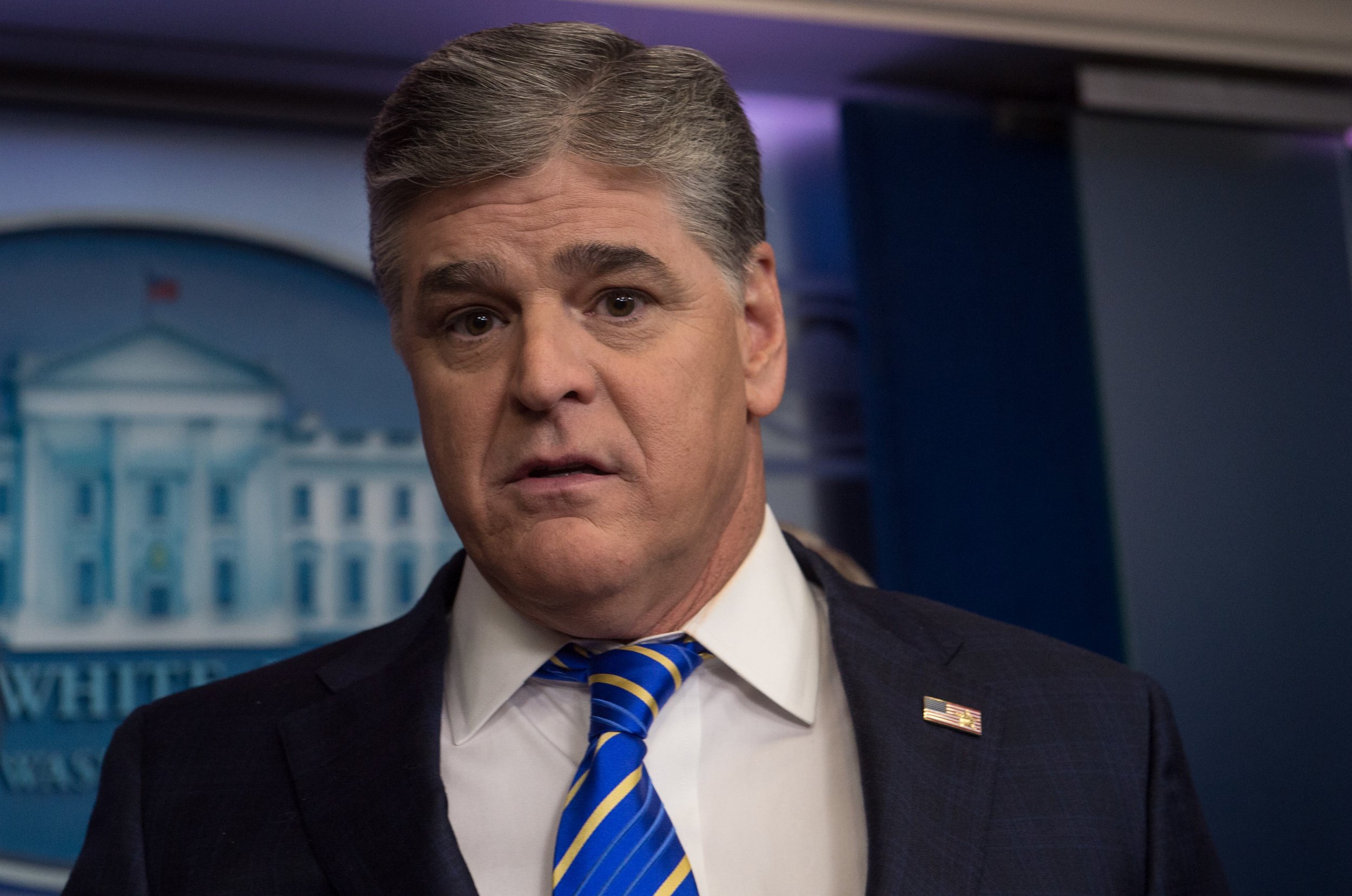 Kremlin-linked trolls are using content from Fox News host Sean Hannity's website to bolster the campaign to undermine special counsel Robert Mueller's investigation into whether the Trump campaign cooperated with Russian election interference, according to a report Wednesday.
Hannity's website has ranked among the top domains shared by a network of Kremlin-associated Twitter accounts in recent weeks, Mother Jones reported, using data from the Hamilton 68 dashboard compiled by the nonpartisan Alliance for Securing Democracy.
For example, on December 20, after Representative Jim Jordan (R-Ohio) claimed on Fox News that the FBI had worked against Trump's presidential campaign, Hannity tweeted, "CONSPIRACY: GOP Lawmakers Says FEDERAL CONSPIRACY to Prevent Trump Presidency."
That day, Hannity's website was among the top 10 shared by the network of Russian trolls monitored by Hamilton 68.
This happened again on January 18 when House Republicans called for Representative Devin Nunes (D-Calif.), who has been accused by Democrats of attempting to derail the Mueller probe, to release a memo that supposedly provides evidence the FBI and Justice Department conducted improper surveillance in relation to the Russia investigation.
At the beginning of his program that night, Hannity directly addressed Mueller: "I have a message tonight for the special counsel, Robert Mueller. Your witch hunt is now over. Time to close the doors."
Within the next 24 hours or so, analysis from Hamilton 68 showed the hashtag #ReleaseTheMemo had been tweeted by 600 monitored Kremlin accounts approximately 3,700 times. These accounts exist in addition to nearly 3,000 Russian trolls uncovered by Twitter in November 2017.
Critics of Fox News have accused the conservative-leaning news network of skewed coverage of the special counsel's investigation. Carl Bernstein, one of the reporters who helped expose President Richard Nixon's involvement in the Watergate break-in, said last year that Fox News was "abetting a cover-up" in relation to Mueller's probe.
"The commentators that you are hearing and showing are not open in any way to the best obtainable version of the truth, to facts, context, who seem to be oblivious to the serial lying of the president of the United States and members of his family and staff. They are abetting a cover-up," Bernstein said in a CNN interview.
During an appearance on MSNBC's Morning Joe, veteran broadcast journalist Tom Brokaw went as far as saying Fox News was on a "jihad" against the FBI to discredit the Mueller probe. Brokaw said, "Fox News...is on a jihad right now on the whole question about whether there's fairness about this or not. The whole assault is on the institutions."
Fox News is one of the few news outlets President Donald Trump routinely praises.