Most Russians Say Gay Sex Is 'Reprehensible' after 20-Year Spike in Homophobia, Poll Shows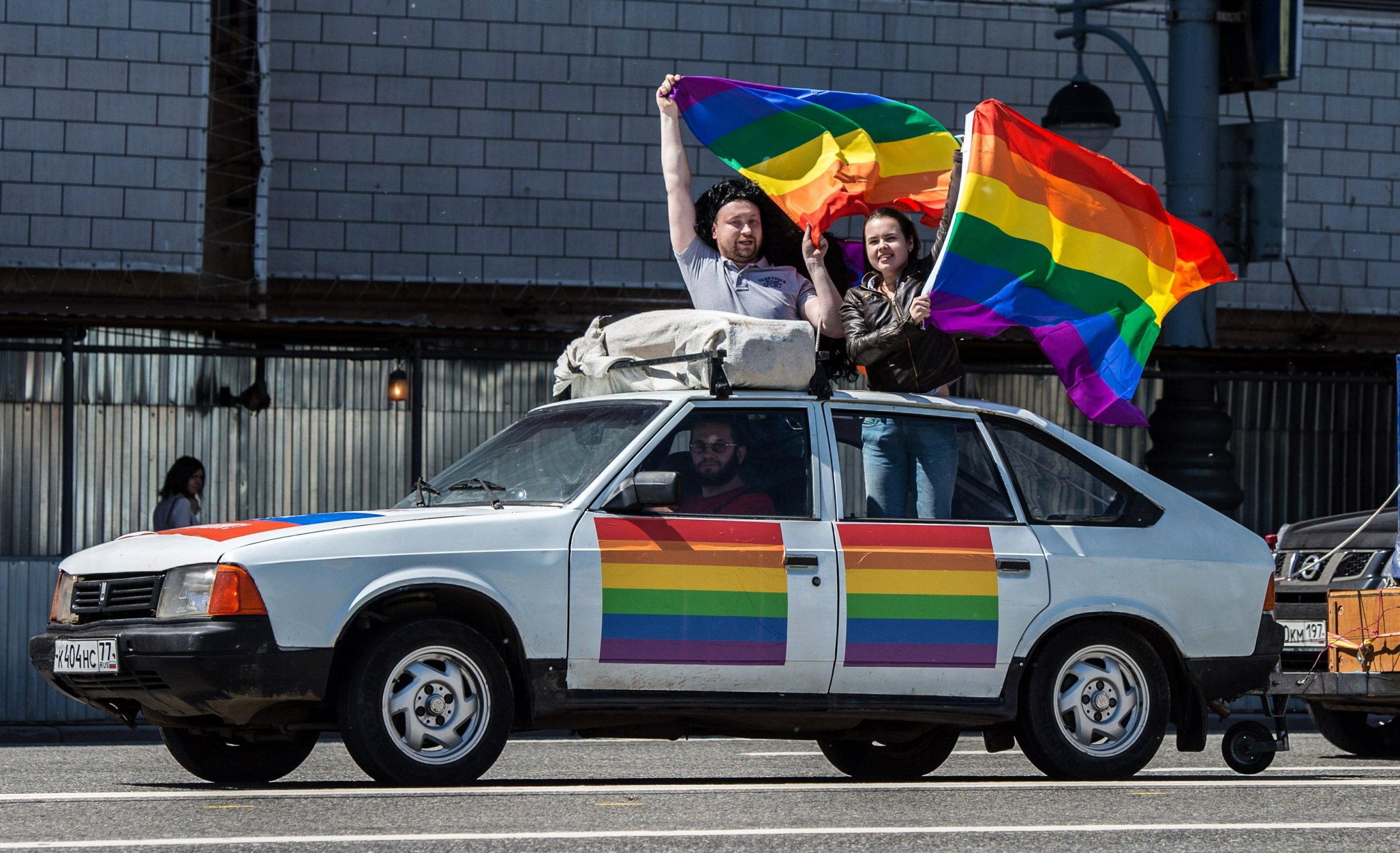 More than 80 percent of Russians consider gay sex "reprehensible," showing a massive spike in LGBT intolerance over the past two decades, according to a new poll.
A Levada Center survey released Thursday showed that 83 percent of Russians thought gay sex was "always reprehensible" or "almost always reprehensible," with little distinction between the opinions of younger and older generations. Only 8 percent of the 1,600 people polled in Russia's urban and rural areas did not object to same-gender sexual relations.
By comparison, the new poll showed 68 percent opposition to extramarital affairs and 35 percent opposition to abortions. Previous surveys showed that 68 percent of Russians opposed gay sex in 1998, and 76 opposed it in 2008, according to the Moscow Times.
Around the world, 72 countries still consider homosexuality a crime, while many fewer are legalizing gay marriage. In December 2017, Australia became the 24th country to make gay marriage legal. The landmark U.S. Supreme Court decision in Obergefell v. Hodges guaranteed same-sex couples the right to marriage in 2015.
Russia decriminalized homosexuality after the Soviet Union fell, but the LGBT community is still subject to a harsh propaganda law that forbids them from promoting their sexuality, which has been condemned by the European Court of Human Rights. The 2013 law imposes fines on individuals who spread "propaganda of nontraditional sexual relations." Since the law was enacted, hate crimes against the LGBT community have doubled.
Putin has denied that there are bans on the LGBT community and pointed out that Islamic nations have harsher rules against homosexuality.
In March 2017, dozens of gay and bisexual men in the Russian republic of Chechnya were reportedly gathered, humiliated, and beaten in an attempt to purge them from the Chechen community. There have also been reports of torture prisons and detention centers for LGBT people in Chechnya. The U.S. imposed sanctions on Chechen leader Ramzan Kadyrov in December 2017 for human rights violations. Kadyrov was party to "disappearances and extrajudicial killings" the U.S. Treasury Department said.
Kadyrov denied the very existence of gay people in Chechnya in July 2017.
Putin initially dismissed reports of the anti-gay purge in Chechnya in, but pledged to look into the violence after receiving pressure from international leaders. German Chancellor Angela Merkel singled out Putin for not investigating the purge in May 2017.