Russians Go Wild For Song About Loving 'Someone Like Putin'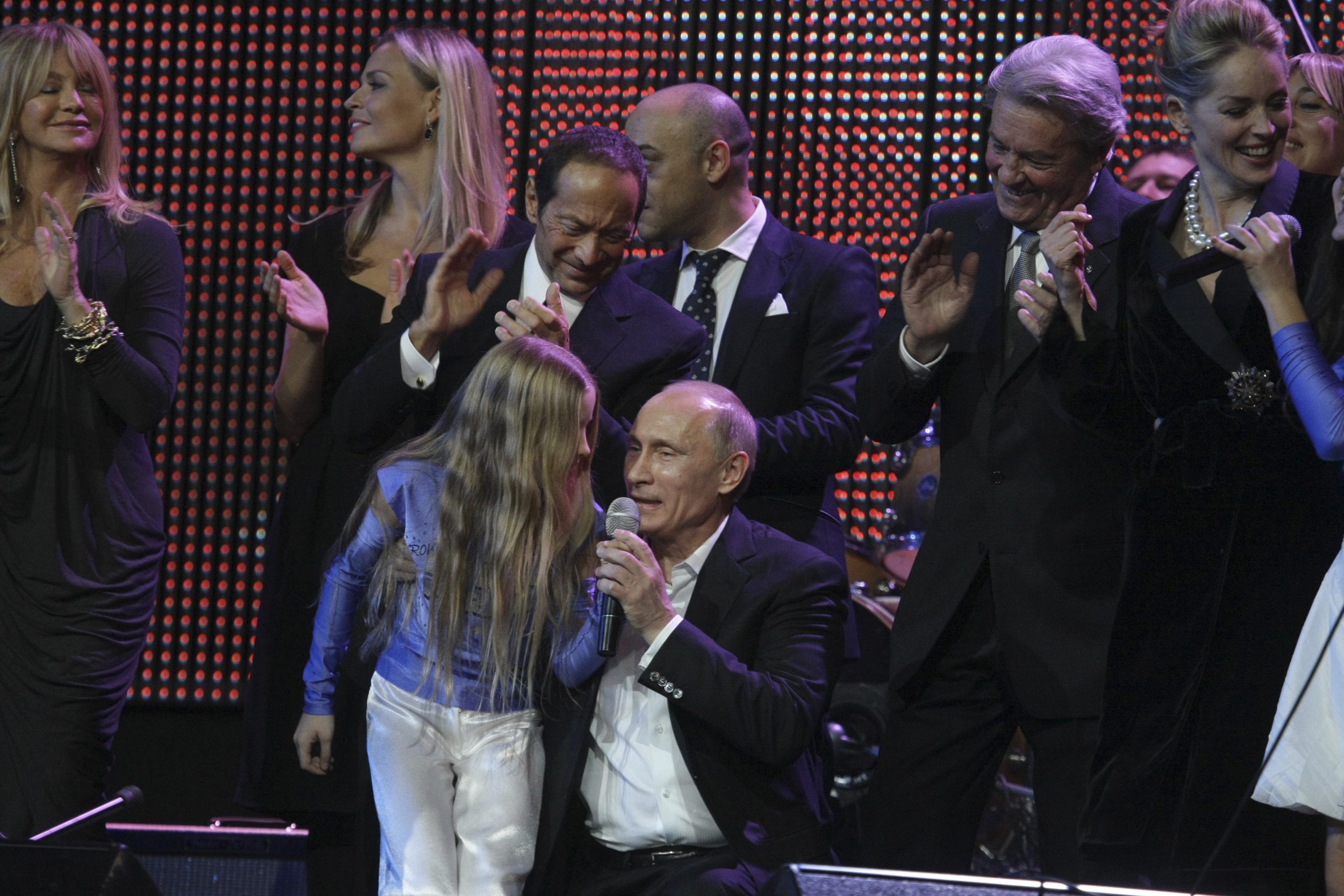 Not many leaders of nuclear powers also get a chance at making it in pop music too, but of course Russian President Vladimir Putin proves the exception to the rule.
While the leader has showcased his dulcet tones in the past, it is not his Leningrad baritone spreading across Russian social media like wildfire. A song about ditching your partner and finding a man "like Putin" has garnered over a million views in just two days upon hitting YouTube.
The song, entitled "Someone Like Putin", was originally performed by Russian pop-girl duo Poyuschie Vmeste in 2003—only three years after Putin stepped into the Kremlin for the first time. With a hint of irony and a video of a well-dressed Putin lookalike, the video suggests a woman's desire for "someone like Putin" when their own boyfriend just won't do.
Like several Russian pop songs, to attract wider media attention the song spawned an English-language redux, entitled " You Must Be Like Putin" but has largely been forgotten since.
Thanks to Russian hipster violin and double bass trio, Zlachnoe Mesto, a new arrangement of the undisputed party anthem is reclaiming its spot in the Russian musical limelight.
The three instrumentalists were busking in the Russian city of Kazan earlier this week when a woman watching their performance made a request and offered to sing with them. Keen to get Kazan locals' toes tapping the trio blasted out "Someone Like Putin" with their new singer.
"My boyfriend is in trouble again, started a fight when he got drunk on something nasty," the woman sings. "I've had enough so I kicked him out. Now I'm looking for someone like Putin"
"I saw him on the news last night, he was saying that our world is at a crossroads, with someone like him it's alright being home or away, now I'm looking for someone like Putin," the song continues.
Everyone joins in for the final chorus: "Someone like Putin, so full of strength, someone like Putin who doesn't get drunk, someone like Putin, who wouldn't hurt me, Someone like Putin who won't run away."
After being posted online, on Tuesday, footage of the performance has already attracted over a million views on YouTube, tens of thousands of likes and won the band spots on several new shows.
A petition to see Zlachnoe Mesto replace singer Sergey Lazarev as Russia's entry in the Eurovision song contest is nearing 2,000 signatures, though it's unlikely to make an impact with less than a month to go until the finals.
The Kremlin is yet to comment on where they think anyone may find "someone like Putin" for themselves.