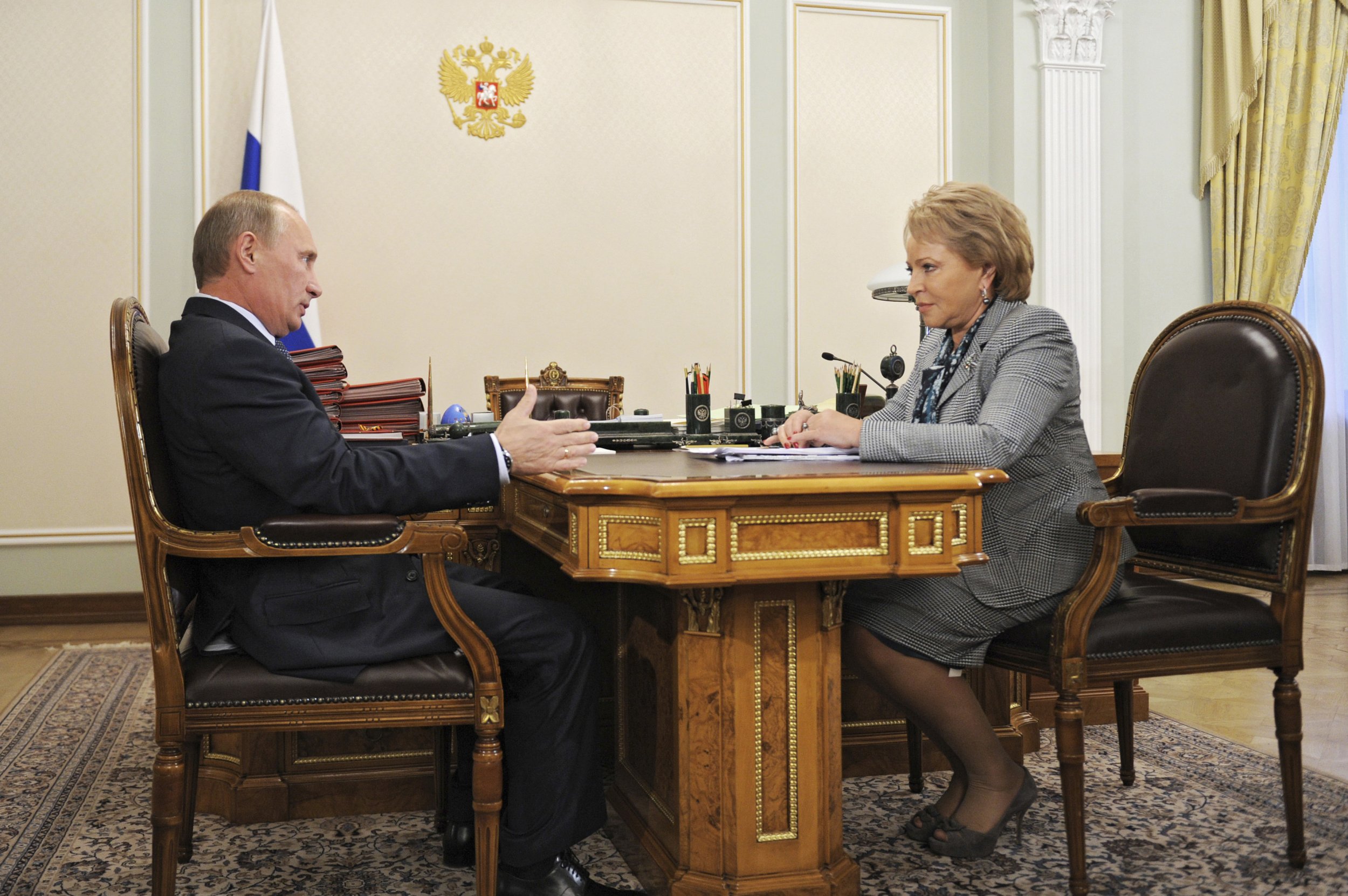 Russians are growing colder on the idea of women taking part in politics and the majority say they are not ready to see a woman lead their country in the next 15 years, a new poll finds.
Two thirds of Russians (66 percent) still approve of women participating in politics, according to a poll by independent survey company Levada Center, which is a drop by 11 points since last year.
The number of Russians who disapprove of women participating in politics rose by 10 percent compared with last year, to a total of 30 percent. Possibly unsurprisingly men viewed the notion of women engaging in political activities much more negatively, outnumbering women with the same negative view at least twofold in every age category.
One of the biggest discrepancies was among the youngest generation of adult Russians in the 18-24 age group, where 28 percent of young men "largely" did not approve of women taking a role in politics and 14 percent "definitely" did not. This figure was almost equivalent to the attitude of older generations of men.
Young women, however, were the least condemning of their own gender's prospects in politics, as only 2 percent "definitely" disapproved of women's role in politics and only 7 percent "largely" disapproved. In fact, they were the only group from either the men and women polled to predominantly approve of women's role in politics with 50 percent of them giving that answer.
The share of Russians who wanted to see women in senior government positions also dropped, though a majority of 56 percent said they would be happy or largely happy to see women occupy such roles, on par with men. In 2016, 64 percent supported gender parity at the high echelons of government and civil service.
When it came to the most high-ranking job of all, however—the president of Russia—only 33 percent felt this would be a good idea in the next 15 years. Those against the notion of a female president in the near future were in a majority, numbering 54 percent. This level of objection, only four months since the U.S. came close to electing a female president, is a record high for Russia since the Levada Center started running the survey in 2006.
What is more, International Women's Day, marked in March every year and a popular, if traditionally minded, celebration of women in the Soviet Union, is also less popular now than at any point since 2002.
Only 16 percent of Russians say the date is important to them, compared with 27 percent, 15 years ago. Today the World War II anniversary of allied victory over the Nazis in May has risen to prominence, as more Russians (43 percent) pointed to it as an important celebration, ahead of their own birthdays (38 percent).
Russia's most-senior female politician, Valentina Matviyenko, who serves as speaker of Russia's federal council has yet to comment on the poll but in December endorsed the idea of women joining global politics, arguing they could upend the "brutal style" of many male-driven governments.