Russians Hope Growing Mustaches Will Help World Cup Chances
Russians have decided to grow mustaches in a desperate bid to help their lowest-ranked national soccer team perform well in the World Cup starting in a week.
Ivan Urgant, a popular late-night host, put forward the idea on his Tuesday-evening show. He suggested fans grow facial hair to support the national team's coach Stanislav Cherchesov, who sports an iconic mustache.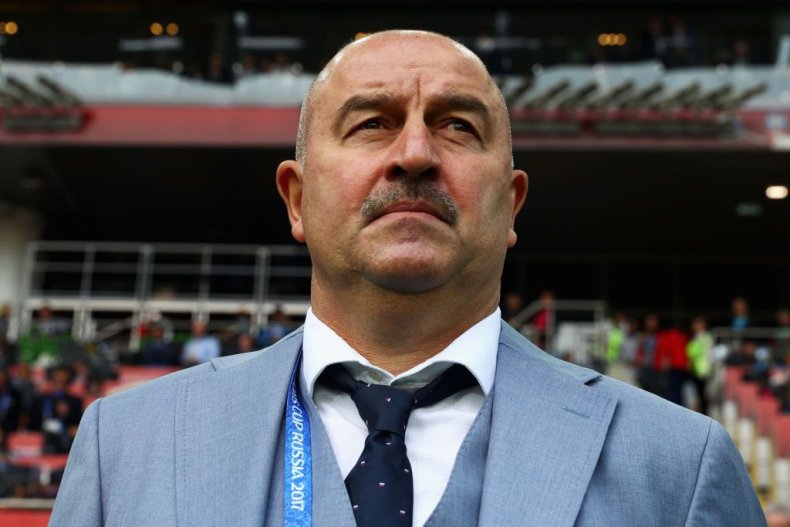 "Everything is against him now: expectations, the weather, the laws of physics, the anatomy of certain footballers and just plain-old logic," Urgant said, according to The Moscow Times. The host called on fans to grow "mustaches of hope" and share the images on social media.
Many social media users began sharing images with real and fake mustaches, supporting their failing national team. Even a politician, Vladimir Zhirinovsky, decided to join the campaign. He shared a photo of himself to Instagram with a fake mustache and the caption: "Despite all our mistakes and problems, we must support our team."
Some became quite creative in their support.
Russia will start the tournament on June 14 with a match against Saudi Arabia. In May, the Russian team was ranked a few spots ahead of the Saudi team. However, the most recent stats released by FIFA show the Russians have slipped four spots, to 70th place, according to BBC Sport. It is the team's lowest-ever ranking.
This also means Russia will begin the tournament, which the country is hosting, as the worst-ranked team out of the 32 nations competing. Despite the team's poor standing, it automatically qualified for the tournament when it won hosting rights in December 2010.
Earlier this week, Russian President Vladimir Putin weighed in on the national team's poor performance. "Unfortunately the national team has not delivered a big result in recent times," he said.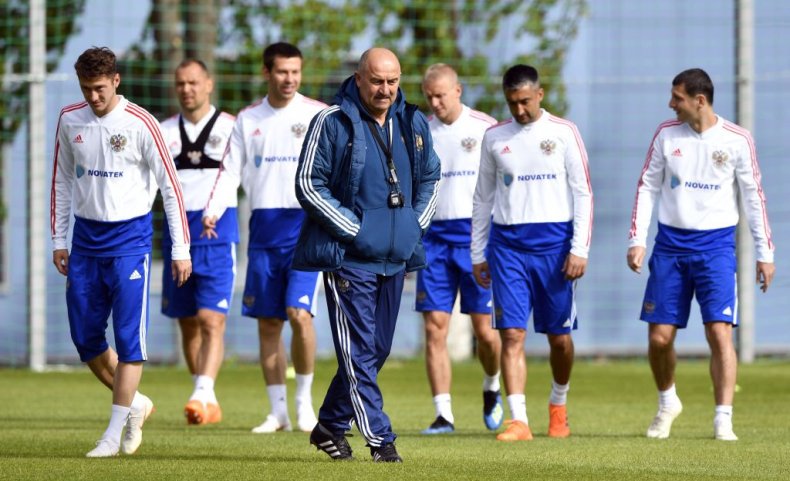 In the past, World Cup hosts have traditionally performed well, tending to overachieve on home soil. Russia's group—which includes Uruguay and Egypt in addition to Saudi Arabia—is collectively the lowest-ranked in the tournament. Uruguay currently ranks 14th, Egypt ranks 45th and Saudi Arabia ranks 67th.
But Russia's losing streak has left many fans nearly hopeless. The team has failed to win in seven consecutive matches since November.