Russians Hacked Top US Prosecutors, Including Offices Handling Trump, Giuliani Probe
Russian hackers breached email accounts belonging to employees at 27 federal prosecutors' offices around the country, the U.S. Department of Justice announced Friday.
The DOJ said the accounts were "compromised in connection" with the SolarWinds hack. During that cyberattack on the Texas-based software company in 2020, hackers were able gain access to private companies and several federal agencies. The U.S. sanctioned Russia over the attack in April.
The department said Friday that the accounts at the prosecutors' offices were compromised between May 7 and December 27, 2020.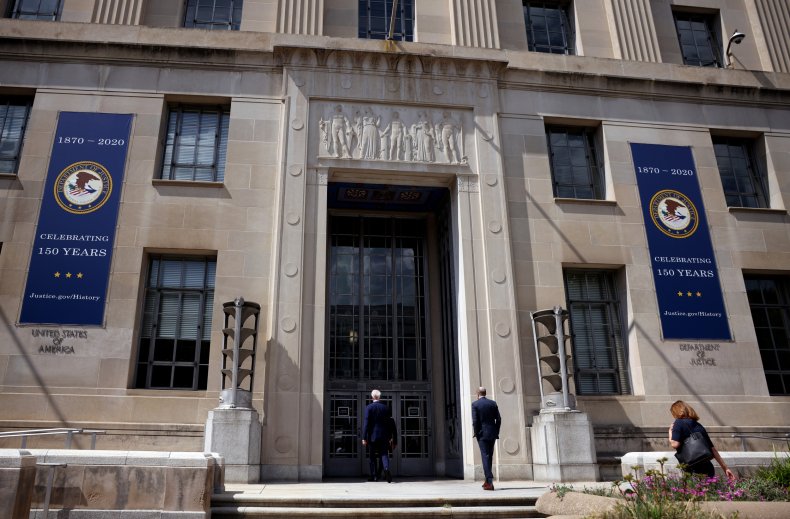 "The compromised data included all sent, received, and stored emails and attachments found within those accounts during that time," the department stated.
DOJ said one or more employees' email accounts were compromised at all 27 offices.
But it noted that 80 percent of employees' email accounts were compromised at the U.S. Attorneys' offices located in the Eastern, Northern, Southern, and Western Districts of New York.
"The Executive Office for U.S. Attorneys has notified all impacted account holders and the Department has provided guidance to identify particular threats," the DOJ stated.
"The Department's objective continues to be mitigating the operational, security, and privacy risks caused by the incident," it added.
The New York Post noted Saturday that the Southern and Eastern Districts of New York are responsible for handling many high profile cases, including investigations of former President Donald Trump, and his lawyer, former New York City mayor Rudy Giuliani.
The department said the districts outside of New York were "were impacted to a lesser degree" by the hack.
"New York is the financial center of the world and those districts are particularly well known for investigating and prosecuting white-collar crimes and other cases, including investigating people close to the former president," Bruce Green, a professor at Fordham Law School and former prosecutor in the Southern District, told the Associated Press.
When the U.S. government sanctioned Russian in connection with the cyberattacks in April, it stated that Russia's Foreign Intelligence Service's "compromise of the SolarWinds software supply chain gave it the ability to spy on or potentially disrupt more than 16,000 computer systems worldwide."
"The scope of this compromise is a national security and public safety concern. Moreover, it places an undue burden on the mostly private sector victims who must bear the unusually high cost of mitigating this incident," the White House said.
Russia's Foreign Intelligence Service chief has denied that Moscow was behind the SolarWinds cyberattack.
The DOJ did not immediately respond to a request for comment from Newsweek on Saturday afternoon.