Russians Oppose Move to Name Bridge After Kadyrov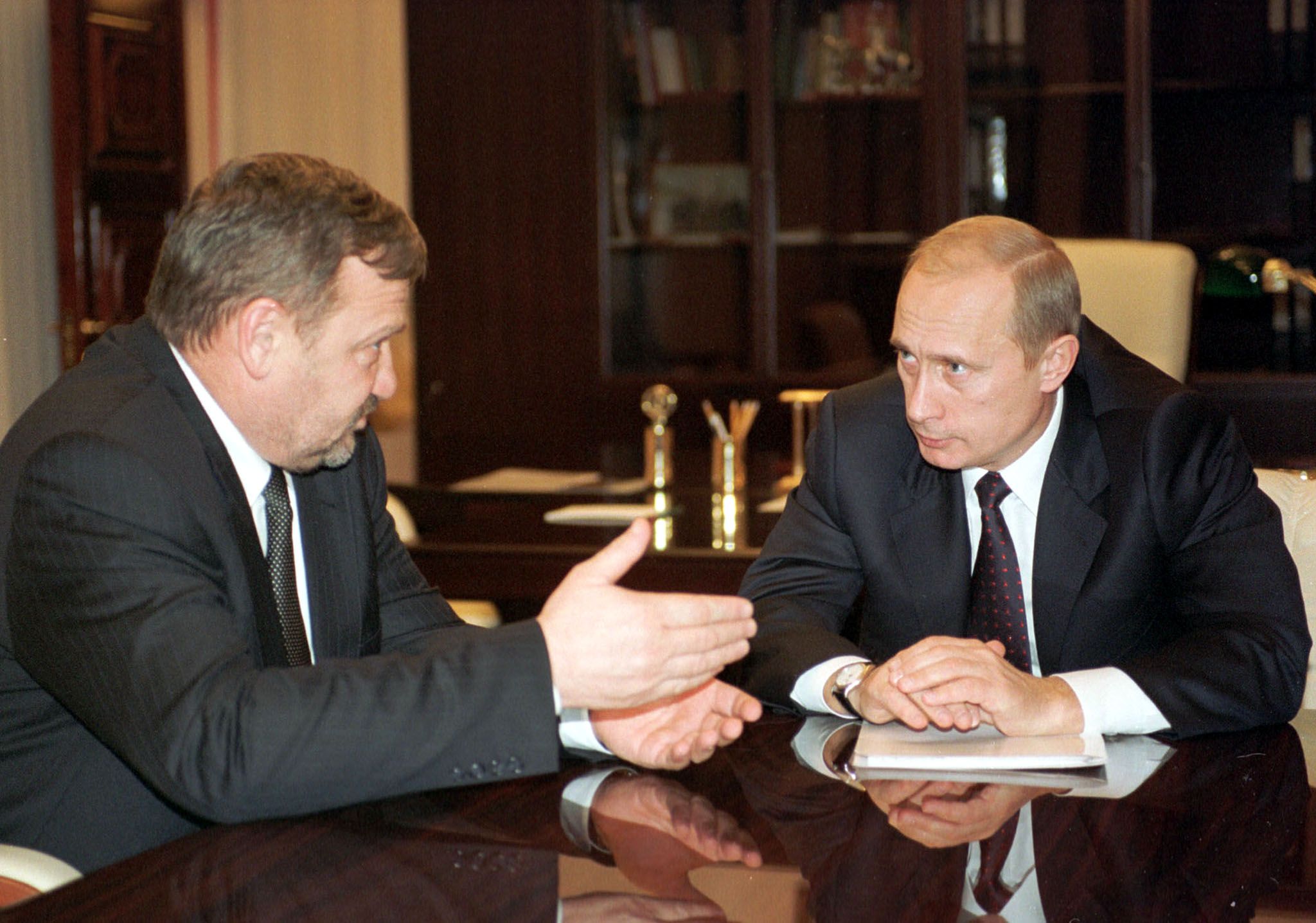 Hundreds of protesters in Russia's second largest city St Petersburg took to the streets in the latest push against a decision to name a bridge after controversial Chechen leader Ramzan Kadyrov.
Kadyrov frequently professes his undying loyalty to Russian President Vladimir Putin and he and his father Akhmat Kadyrov were integral to fighting separatists in Chechnya during the 1990s. Kadyrov junior has been in power in Chechnya for almost a decade and he has faced allegations of serious human rights violations during that time. His father was assassinated as president of Chechnya in a targeted blast in 2004.
St Petersburg's Toponymy Commission, the local body that decides matters relating to renaming landmarks in the city, took a surprising decision to rename a bridge on the southwestern outskirts of the city after Akhmat Kadyrov last month. The commission's 17 members voted anonymously but approved the idea, noting it would be a "positive signal for the Islamic world" to name a bridge after a well known leader of one of Russia's predominantly Muslim regions.
The decision sparked widespread debate in the city and a petition against naming the bridge after Akhmat Kadyrov has gathered 83,000 signatures online. Their main concern is that the Putin ally, although an important figure in the Chechen conflicts, had little to do with St Petersburg. Several prominent Russian directors and artists have come out against the move as has Russian opposition party Yabloko.
Speaking to Newsweek , chairman for Yabloko's St Petersburg wing Mikhail Amosov said his party is against naming the bridge after Kadyrov and also against the way the decision was taken, without consulting locals.
"We would like to organize a city-wide referendum on the matter," Amosov said. "What is more, we have been sent alternative suggestions for naming the bridge. I am happy to say that among them are the names of Chechen servicemen who died defending our city during World War II."
Local authorities estimated that around 400 protesters gathered in central Petersburg on Tuesday, while protest organizers announced they numbered closer to 1,000.
The decision to name the bridge after Kadyrov is more controversial due to the ongoing push to name a bridge after slain Putin opponent, Boris Nemtsov.
Nemtsov was shot on the Bolshoy Moskvoretsky bridge in central Moscow in early 2015 and the main suspects are a group of men linked to the Kadyrov family. Putin himself has rejected pushes to rename the site of the killing after Nemtsov.
Only an improvised plaque marks the spot where he was shot, and the flowers laid in its place are frequently cleared and sometimes vandalized.