Ukrainian government officials report elevated radiation levels near the site of Ukraine's Zaporizhzhia Nuclear Power Plant, but the International Atomic Energy Agency (IAEA) disagrees for now, saying levels are steady.
Shelling caused fire to break out as the Russian military took over the plant, Europe's largest nuclear power plant, that could possibly be even more dangerous than Chernobyl.
Russian missile shelling reportedly caused a fire at the power plant. In a video posted online, a blast followed by fire and smoke was seen at the plant.
Dmytro Kuleba, Minister of Foreign Affairs of Ukraine tweeted after the shelling saying if Zaporizhzhia blows up, it will be 10 times worse than the 1986 Chernobyl nuclear disaster. He urged the Russian military to cease fire immediately.
Russian officials told the International Atomic Energy Agency (IAEA) that they took control of the territory surrounding the plant.
In a letter to the IAEA Director General Rafael Grossi, the Ukraine regulatory authority reported Russian infantry troops moving toward the plant in the town of Enerhodar.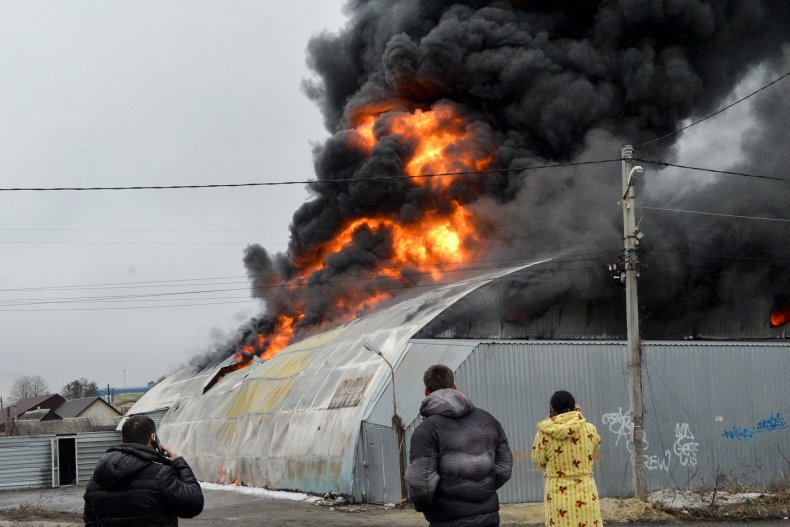 "The battle is going on in the town of Enerhodar and on the road to the ZNPP [Zaporizhzhia Nuclear Power Plant] site," the letter said, adding that the situation was 'critical.'"
Grossi urged an immediate halt to the use of weapons at Enerhodar and told military forces to refrain from violence near the nuclear power plant.
Grossi said IAEA will continue to consult with Ukraine and others to provide "maximum possible assistance to the country as it seeks to maintain nuclear safety and security in the current difficult circumstances."
The Chernobyl Nuclear Power Plant was captured by Russian forces on Thursday, said an advisor to Ukrainian presidential office, Mykhailo Podolyak.
This is a breaking story and will be updated with more info.