Russians See Increase in Prices of Products Under Import Ban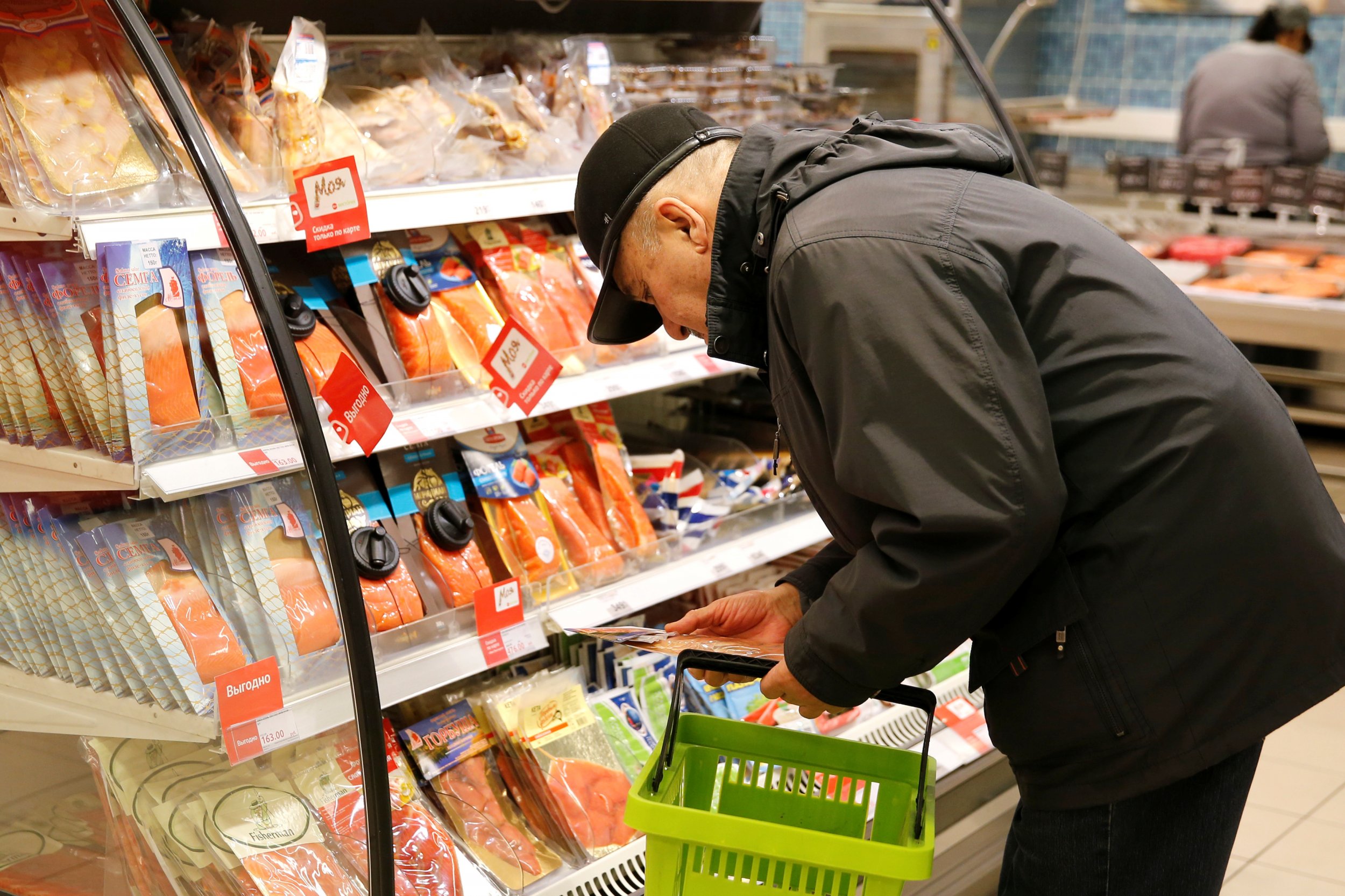 The majority of Russians have noticed an increase in the prices of fruit, vegetables and meat, according to a survey reported by state news agency Itar-Tass. All three commodities are affected by the Kremlin's import ban on EU and U.S. goods.
The import ban was introduced in 2014, in response to U.S.-led economic action at the start of the conflict in Ukraine, punishing Russian businesses and individuals perceived to be close to Russian President Vladimir Putin. The Russian government's line on trade sanctions and counter-sanctions has fluctuated between viewing them as harmful and the opposite, with the government suggesting that sanctions stimulate Russian businesses to replace Western imports.
In October, Putin pulled out of a plutonium cooperation deal with the U.S., asking Washington to drop sanctions if it wanted cooperation to continue and to pay damages to Russia. However, on November 22, however, Putin assured Russian producers that he would prolong the Western import ban "as long as possible," claiming they help Russian producers provide cheaper, homegrown alternatives.
That's not what Russians saw last month when looking at their grocery spending, according to state pollster WCIOM, as the majority of respondents said that fruit, vegetable and meat products are costing them more.
Of all respondents in the survey, 65 percent said they had noticed an increase in prices of produce over the last couple of months. Of this figure, 25 percent called the increase "significant." The number was slightly higher when referring to only meat, with 66 percent saying that they had noticed an increase in its price.
The figures of those who felt an increase in the consumer price of dairy products and bread stood at 63 percent and 52 percent respectively.
According to Russia's federal statistics agency, the consumer price index for food products grew by six percent in the 12 months to October. Economic indicators show the economy continuing to slump; October saw a 4.4 percent drop in retail sales and a slowing growth of real wages, Reuters reports.
Putin's advisor Sergei Glazyev said earlier this month that he expects U.S. President-elect Donald Trump to drop sanctions on Russia, noting that they were harmful for the U.S. He did not mention any negative effect on the Russian economy, which is currently in recession.