Russians Troll President Putin Live on Television Call-In Show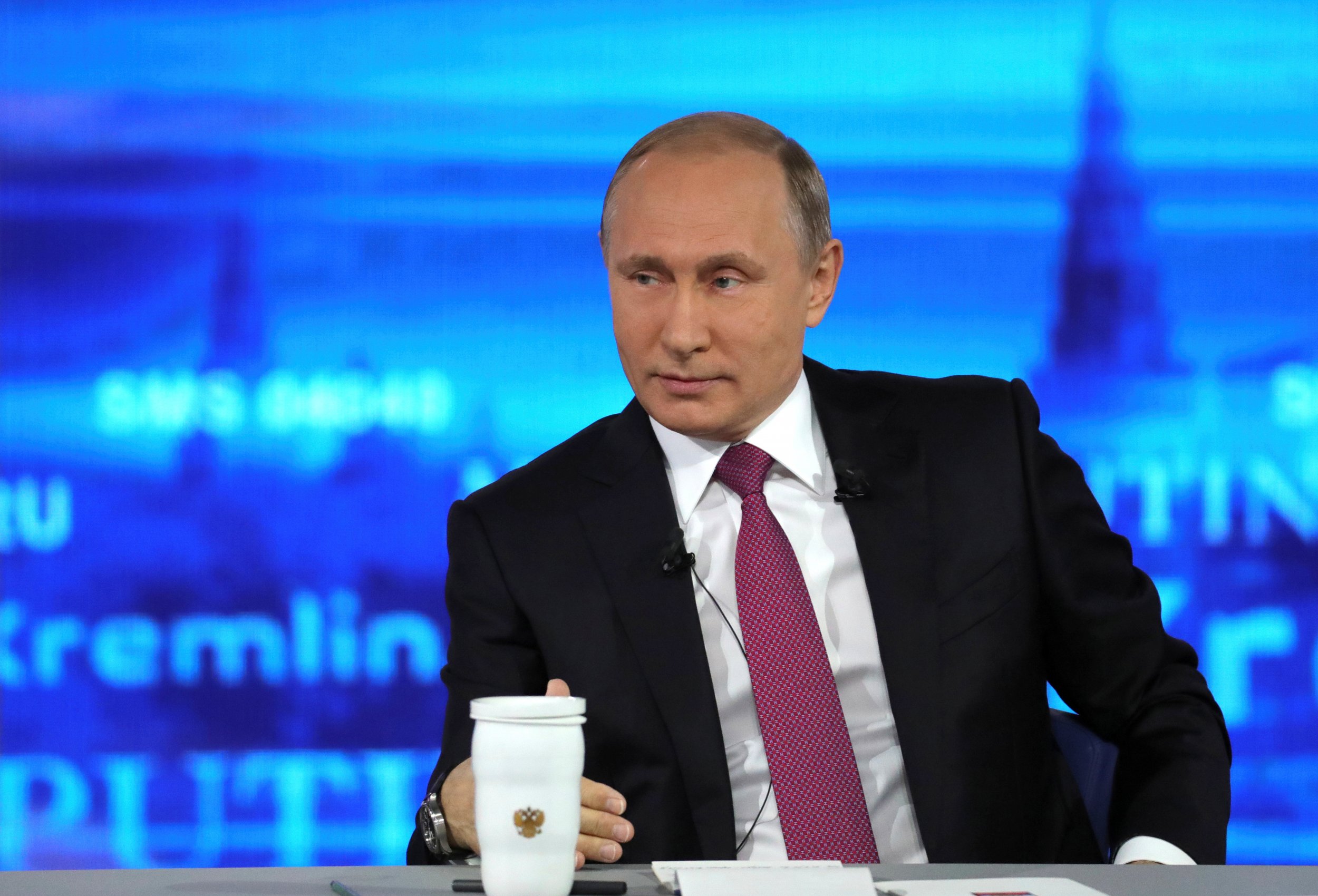 Russian President Vladimir Putin's annual call-in show rarely reflects huge criticisms of the country's long-serving leader. Usually, if Russians call and text in with the salacious questions that threaten to unsettle the cool-headed, calculating persona Putin has cultivated for years, they won't make it to the show. Bizarre tokens of affection and criticism of local officials is more often what's on the agenda.
The 2017 edition, now incorporating not only calls and letters but video calls, letters and social media messages, started with little excitement. According to one of the state TV anchors, neither Ukraine nor Syria where among the top issues raised among the nearly two million questions.
Read more: The best quotes from Putin's live call-in shows over the years.
Putin started the day by talking about the economy, listing a murderous checklist of stats and then accepting an audience member's thanks for his import embargo. Business as usual, and dull business at that. No mention of the mass protests against corruption across Russia earlier this week, or the sporadic protests in Moscow against a controversial demolition plan —that's all is well outside the walls of the Kremlin.
However, Russians whose calls would not have passed the screening process have this year made their dissent known.
"Putin, do you really thing the people are buying this circus with scripted questions?" one viewer asked. "When are you going to resign?" another from Perm asked. "Three presidential terms is enough," a third viewer chimed in, referring to the number of times Putin has served as president since 2000. "See you later, Vladimir Vladimirovich," another added. Russia's independent news channel Dozhd saved most of the controversial questions as they came.
Yet Putin remained unruffled and responded to none of them. Why? Because the questions were submitted by text message, and appeared, uncensored, on a screen in the angular, futuristic studio.
"Why haven't you defeated the terrorists yet," one eight-year-old viewer asked. "We are a very strong country." Another asked if Putin was not "tired" of Russia's cabinet of ministers.
Eventually someone must have noticed the rogue messages as the text-in function stopped appearing on screen about an hour into the show. The conversation moved on to Putin congratulating a new father moments after his wife had given birth.
Yet, an hour later, another awkward question popped up. "Will relations between Russia and America improve?" It remained unanswered, as Putin went on to talk about infrastructure in Krasnoyarsk instead.