State-Run TV Losing Its Grip On Russians In The Internet Age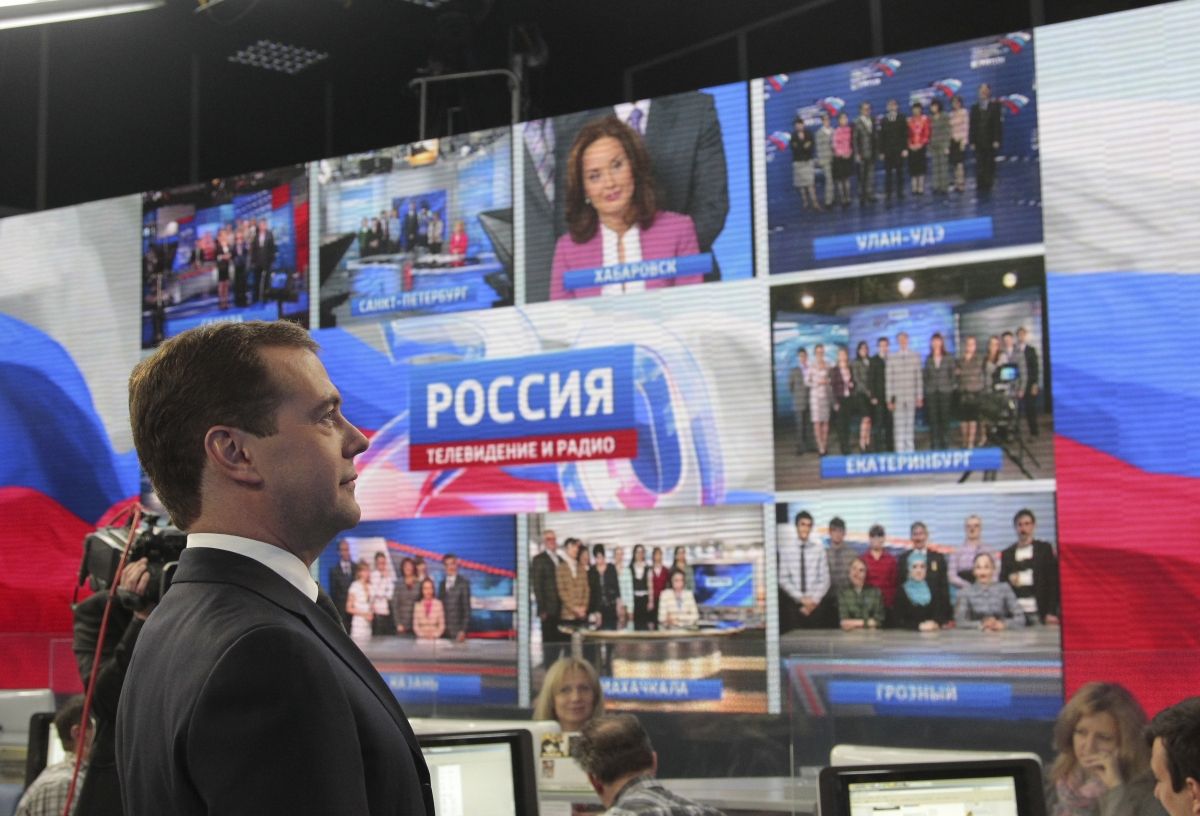 Russians continue to get most of their information from television, but are growing less trusting of the state-dominated industry, a new poll shows.
New figures from state pollster Obshtestvennoye Mnenye show that 78 percent of Russians get their information from TV, while 39 percent get it from the internet. Those who rely on the internet to stay up to date with current events have tripled since the same poll was taken in 2010.
Meanwhile printed press and radio, at 17 and 14 percent respectively, rank lower as a popular source of entertainment, Russian news agency Interfax reports.
Despite TV's sustained dominance in popularity, however, Russians are growing more and more skeptical objectivity. Only 50 percent of Russians trusted news and information broadcast on TV over the course of 2016, which is a 13 percent drop from 2015, when 63 percent trusted televised broadcasts.
Apathy and cynicism about public information is on the increase generally, as a quarter of all Russians polled feel that no source of information, be it televised or digital, is trustworthy.
Fewer than half —49 percent— believe that media organizations are unbiased in their coverage on events within Russia, while 37 percent believe they are not.
And when asked how often they see criticism of Russian authorities in the press, 50 percent indicated they noticed such content rarely or not at all.
The Russian government dominates traditional information avenues within the country, including TV, radio, press and larger news agencies.
Online media has allowed liberal and opposition media to continue working and challenging the government in a manner not possible within more traditional media.
As citizens turn to the internet more, the Russian government has been plotting how to regulate web outlets.
Outlets such as liberal TV channel Dozhd and investigative newspaper Novaya Gazeta are among those that have made a shift to online-only content, pushing the boundaries of plurative thought to new heights in the process.