Russia's Air Defenses on High Alert Over North Korea, Says Senator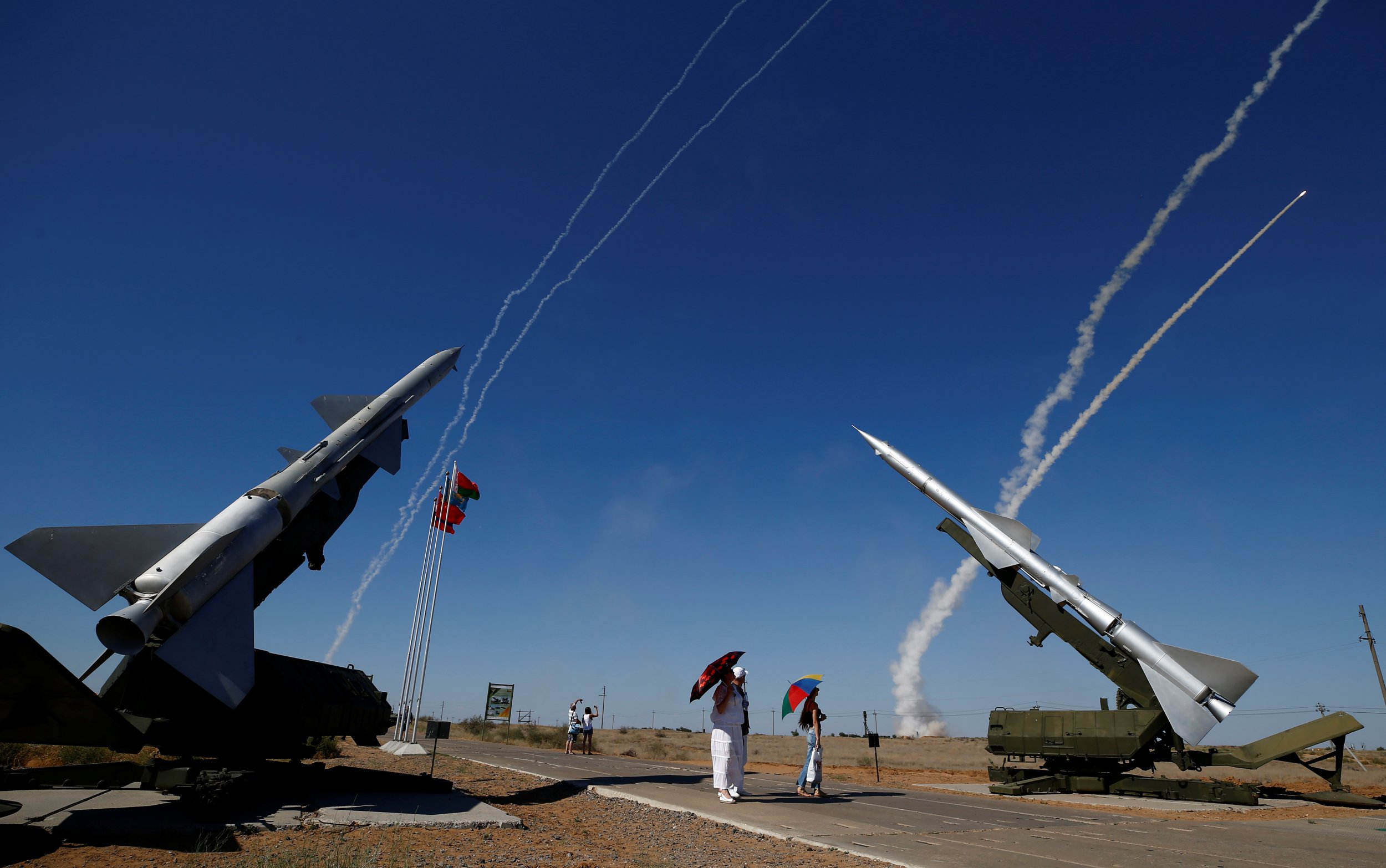 Russia has put its eastern air defense systems on high alert following an exchange of nuclear threats between neighboring North Korea and U.S.. President Donald Trump, a top Russian lawmaker said on Friday.
"What is now happening around North Korea cannot fail to instill us with a feeling of concern and a comprehension of the need for additional measures to protect our territory," Senator Viktor Ozerov, who served as head of the Russian top house's defense committee until last month told state news agency RIA Novosti on Friday.
Related: What does Vladimir Putin really think about North Korea?
Trump issued a strongly worded warning to the regime in North Korea earlier this week after the country boasted that it now had the capabilities to carry out a nuclear strike on U.S. Pacific territory Guam.
Russia and China resoundingly oppose Trump's moves to re-arm U.S. allies South Korea and following the threat from Pyongyang. But both Moscow and Beijing also formally oppose the North's proliferation ambitions and have agreed to U.S. drafted sanctions against the pariah state.
According to Ozerov, the Russian military is in high readiness, should a new missile launch go awry. Russia's anti-air missiles are prepared to take on a North Korean missile launched with erroneous coordinates as "the likelihood of a mistake...is high enough."
Russian President Vladimir Putin is due to meet with Chinese counterpart Xi Jinping on the sidelines of a summit next month during which the two will discuss North Korea. Moscow's strategy on handling North Korea has largely complemented that of Beijing—the North's most significant trading partner.
Although President Trump praised both Russia and China for supporting U.S. sanctions on North Korea, analysts say that Moscow has little to lose in doing so because trade links with its rogue neighbor are not affected by the sanctions.
"So far, nothing indicates that Moscow and Beijing will try to craft a new strategy toward the Democratic People's Republic of Korea beyond what was said during their meeting in early July," Alexander Gabuev, chair of Russia in the Asia-Pacific Program at the Carnegie Moscow Center told Newsweek earlier this week.
"Russia doesn't have that much skin in the game and [or] many tools to influence the situation, so the Kremlin is comfortable following China's lead."