Russia's Chief Investigator Equates Crimea Denial to Extremism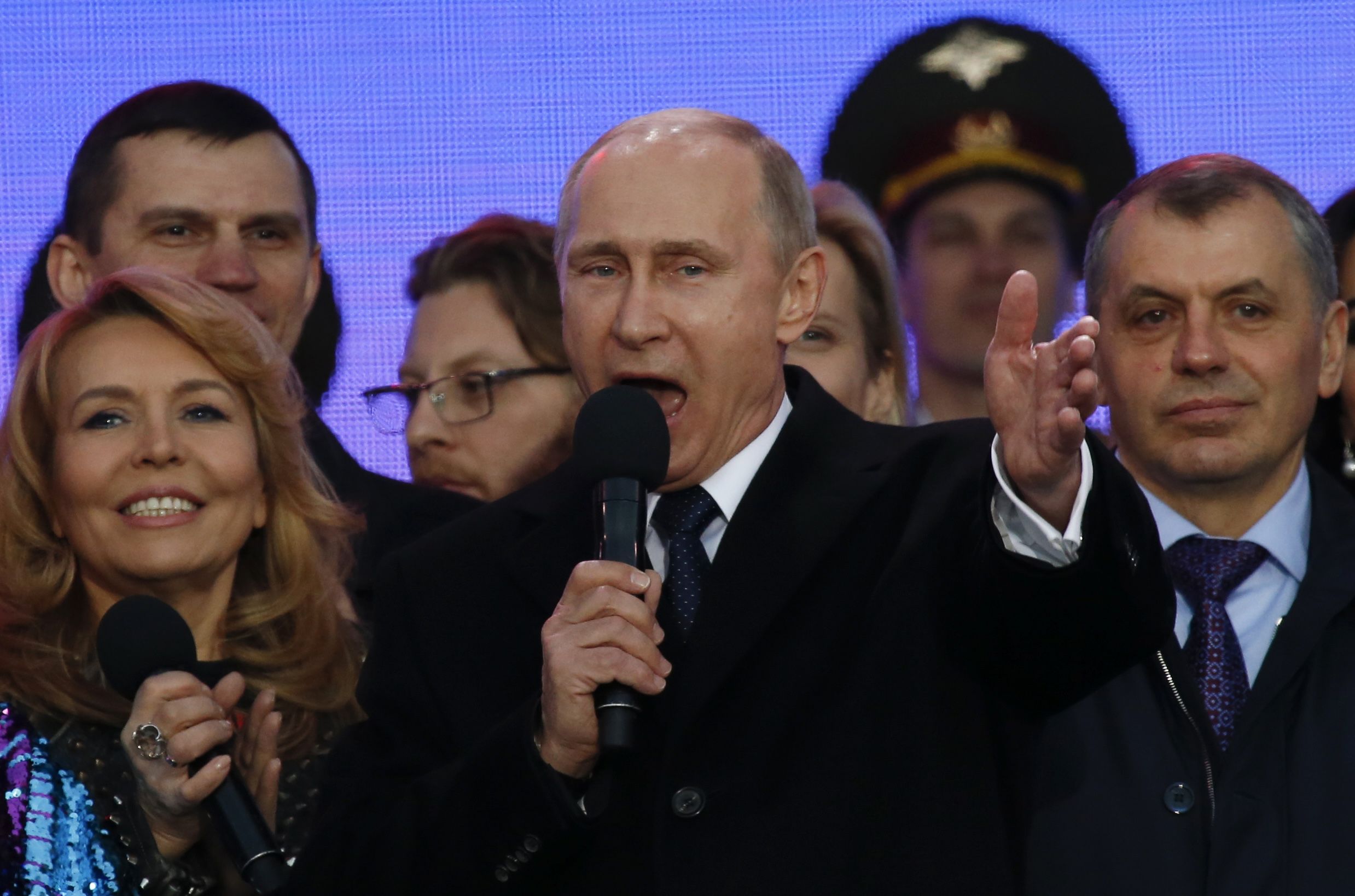 One of Russia's most senior law enforcement officials has said that dismissing the referendum under which Crimea joined Russia should be a crime equal to extremism.
Crimea was controversially annexed from the territory of Ukraine in 2014 as well-armed, but unmarked, fighters who appeared to be Russian special operations forces seized government buildings. Pro-Russian authorities then set up an internationally unrecognized referendum in Crimea on joining Russia, after which the region was incorporated into the Russian Federation.
According to Alexander Bastrykin, head of Russia's Investigative Committee, questioning the legitimacy of the referendum should be considered "extremist activity" for "falsifying reports of historical events and facts."
"This legal act of nationwide expression of will made Crimea's population an indelible part of Russia's constitution," Bastrykin wrote in a column for daily newspaper Kommersant. Russia's chief investigator said the status of the Crimean referendum "requires particular legal defenses, including through penal means."
Bastrykin then explained that this was common practise around the world as other countries had criminalized "falsification of historical events of particular importance." "France and other countries have criminalized denying the Armenian Genocide," Bastrykin wrote. "Israel has criminalized Holocaust denial." It is worth noting that French parliamentarians have pushed for criminalizing denial of the Armenian Genocide, such a law has not been ruled constitutional by French courts.
"With all of the above in mind it seems necessary to supplement the definition of extremist activity in the federal law 'On Counteracting Extremist Activity' to include such acts as denial of the outcome of the nationwide referendum," Bastrykin wrote.
"Over the last few decades, Russia and other countries have lived in an atmosphere of a so-called hybrid war, led by the U.S. and its allies," Bastrykin wrote, accusing "anti-Russian" groups and the West for dismissing the Crimean referendum.
A poll conducted by Russia's independent pollster Levada Center earlier this month showed that the vast majority of Russians considered Crimea a Russian territory. Around 87 percent indicated that they believed Crimea should be part of Russia and 64 percent went a step further, arguing that Crimea had always belonged in Russia's territory.
Ukraine and the native Muslim Tatar groups in Crimea have protested the annexation and a blockade of cargo by activists between mainland Ukraine and the peninsula continues. Russia has no land link with Crimea and is currently developing electricity bridges and a road bridge from the Krasnodar region.