Russia's Church Opposes Giant Jesus Statue in St. Petersburg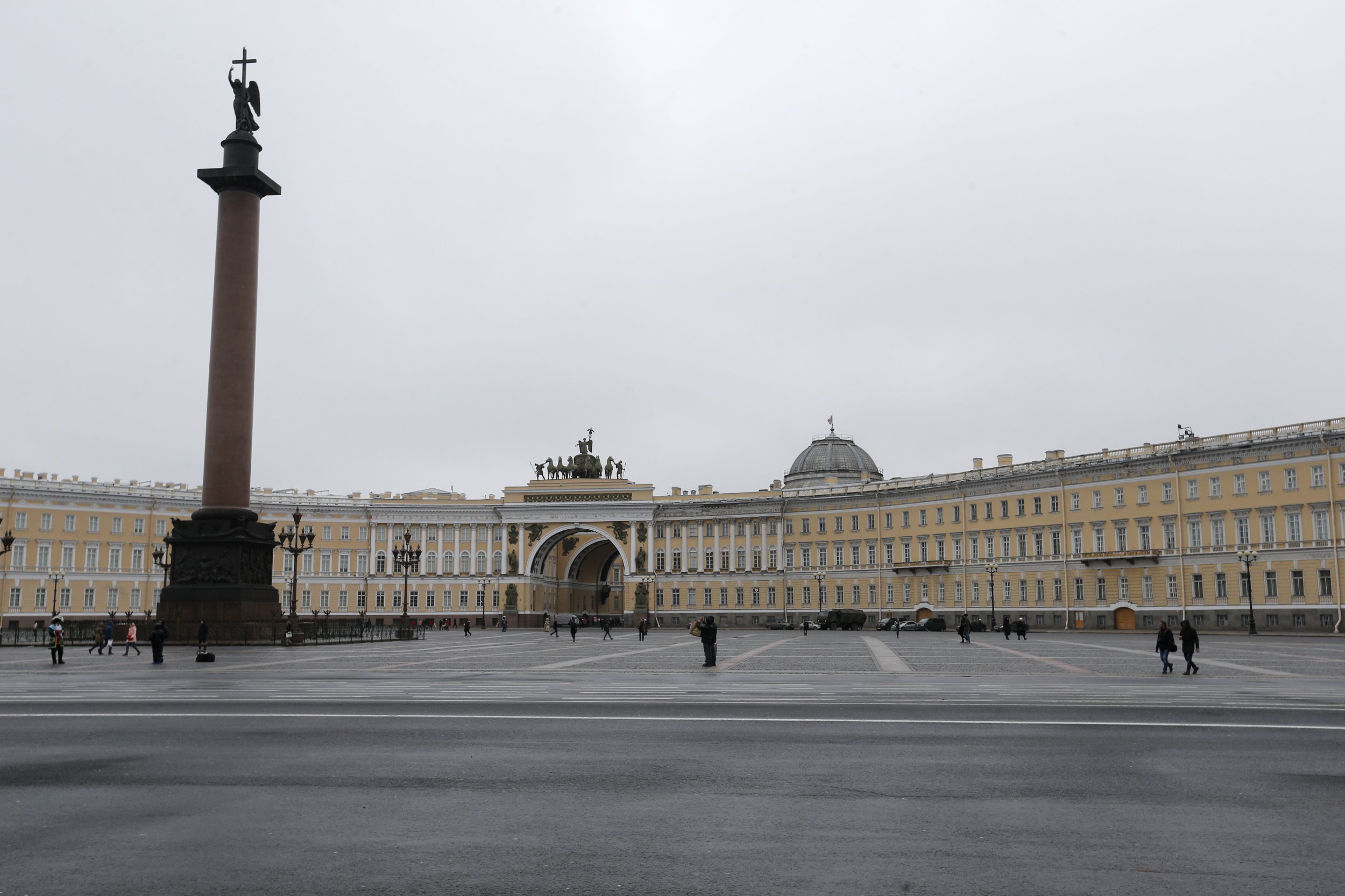 Russia's Orthodox Church appears to be backing protesters against the idea of installing a giant statue of Jesus Christ in the country's old capital St. Petersburg.
Plans for the 80-metre statue, intended to dwarf Rio de Janeiro's famous monument to the sacred Abrahamic figure, were widely reported in Russia last week. Sculptor Zurab Tsereteli has said he has designed the statue and the governor of the city of St. Petersburg, asked city planners to find room for the monument on Friday. The nearby Leningrad region's government has also enquired about taking the statue, should the former imperial capital not find room for it.
The Russian Orthodox Church's representative on St Peterburg affairs, however, told state news agency RIA Novosti that he was against erecting such a statue.
"I would like to say that the installation of such a gigantic statue is not part of Orthodox traditions," Alexander Pelin, head of the department on church relations with the St. Petersburg diocese, said. "I think the (Petersburg) diocese has a negative attitude towards this, though I can't speak for the whole diocese."
Some local media outlets reported the sudden announcement of the monument's arrival came after Krasnodar region authorities turned down the monument, as it was originally intended for the city of Sochi which could not find a place to install it. These reports have not been confirmed.
Pelin urged authorities to place the statue in the Kronstadt island off the coast of St. Petersburg if necessary, but not to place it in the city of St. Petersburg "under any circumstance". According to him the new monument would cause "irreparable damage to the architectural appearance of the city."
The archdiocese of St. Petersburg issued a similar statement to state news agency Itar-Tass. "Raising giant statues is not in the tradition of Eastern Orthodox Christianity and in the history of the Russian Orthodox Church there are almost no cases of this," Natalya Rodomanova, a spokesperson for the St. Petersburg branch of the church said. "For Orthodox worshippers, a monument to Christ is a God's temple."
She said the issue would be for the authorities to decide. There has been a heavy pushback on social media against the idea, however, with many comparing it to the decision last month to name a bridge after the father of one of Russian President Vladimir Putin's closest allies.
Akhmat Kadyrov, father of Chechnya's President Ramzan Kadyrov, had no strong connection to St. Petersburg and many saw the gesture as a tribute to a figure close to the Kremlin but not their city.
Over 100,000 people signed a petition against the move but this did not deter the local government from rechristening the bridge after the late Chechen official.