Russia's Deputy PM Appeals to Putin to Form Apprentice-Style TV Show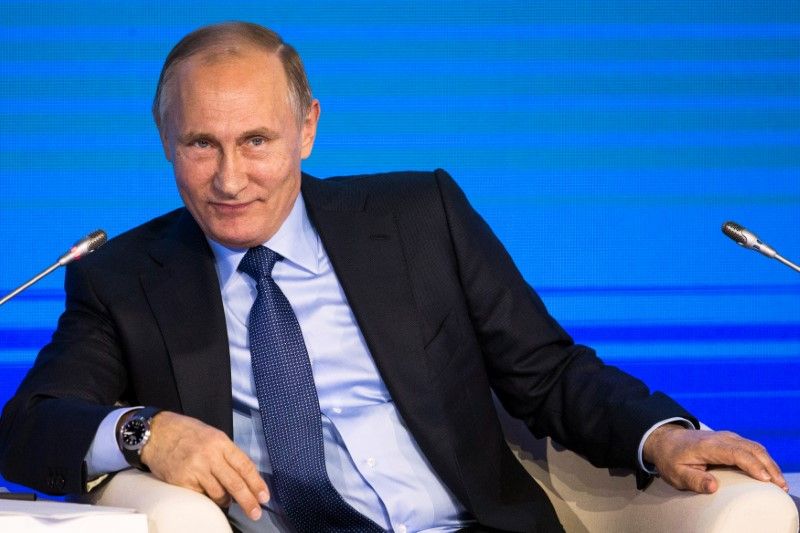 While critics of Donald Trump fear he could shape his presidency on Russia's President Vladimir Putin, the Russian deputy prime minister has called on Putin to help mimic Trump by forming an Apprentice-style TV show to promote business.
Deputy Prime Minister Igor Shuvalov did not mention the U.S. program, once hosted by Donald Trump, by name, nor did he appear aware of it when he called on Russian broadcasters to invent a business-themed competition—instead using music talent show The Voice as a reference point.
However, his pitch sounded eerily similar to The Apprentice in concept and design.
"Can we not think of some format to relate to small business owners," Shuvalov said to state news agency, RIA Novosti, in a statement intended for Russia's national broadcaster.
"We could tie the format to how well (the contestants) do business and they can compete against one another."
The minister said the program could help encourage young business people, whose success would "feed them and their workers," adding that entrepreneurs should "be perceived even more positively than federal and regional ministers and even people working in state-run companies."
"Let me refer this to the president and then we can get this idea past square one," Shuvalov said.
Russia has already had one Apprentice offshoot and like the original, contestants were given the objectives to carry out tasks to display their personal business acumen, with the prize being a job.
The show, named The Candidate, lasted only two years on air and ended in 2006. However, last year Chechen leader Ramzan Kadyrov revived the format, by offering a government liaison job through a televised contest.
Shuvalov was himself a guest in one of the episodes, providing mentorship to the contestants.
RIA reported that a source in Russia's state broadcaster confirmed talks for a show are ongoing.