Russia's 'Evidence' That the U.S. Is Helping ISIS Is Footage From a 2015 Computer Game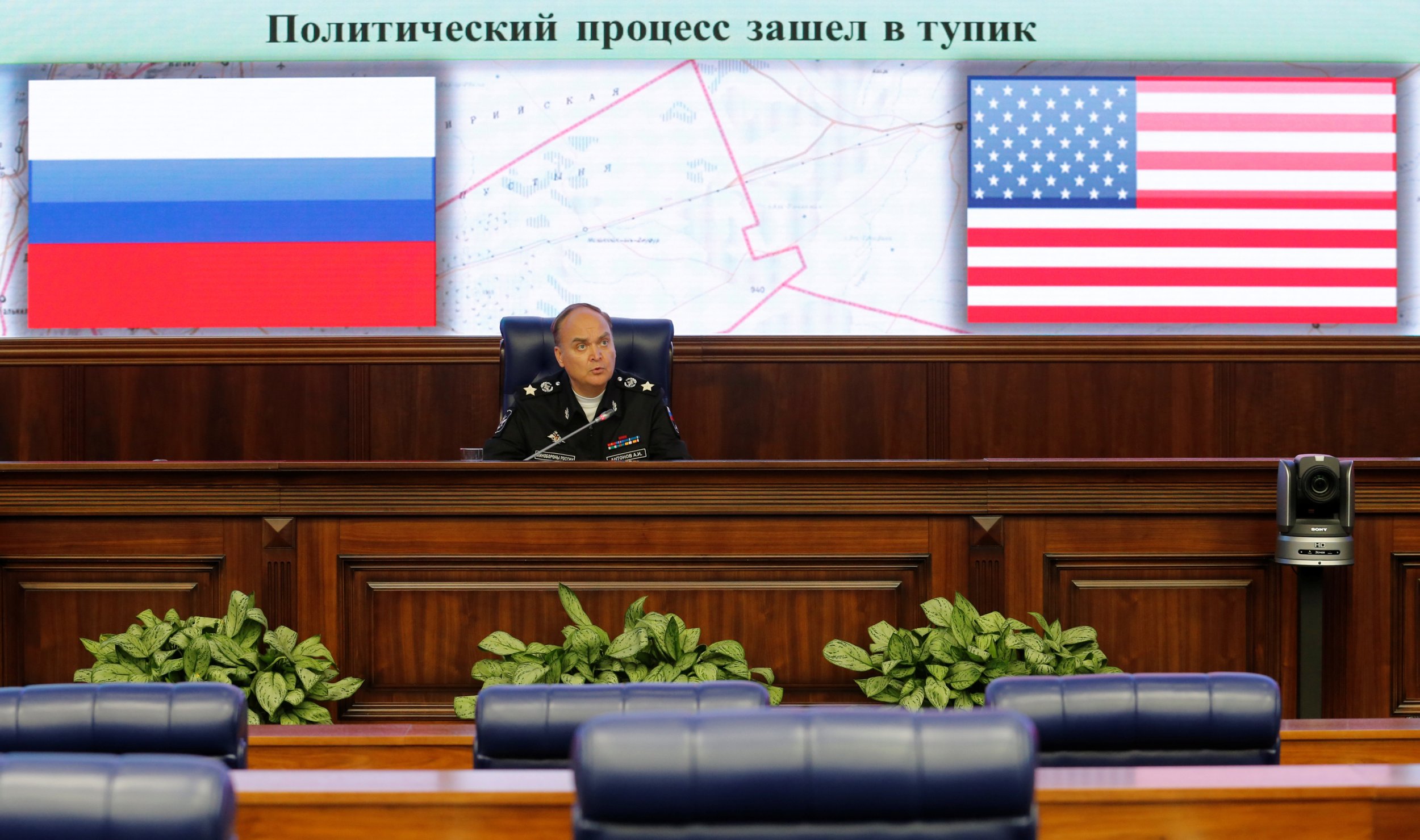 Russia's Ministry of Defense has provoked a torrent of mockery from its own followers after it published "irrefutable evidence" that the U.S. is in league with the Islamic State militant group (ISIS) that turned out to be footage from a 2015 video game.
Russia, which has backed Bashar al-Assad during the war in Syria, has often been critical of U.S. operations there, repeatedly claiming that U.S. forces are at best ineffectual at fighting ISIS or at worst in cahoots with jihadist groups.
After a series of allegations, Moscow decided to publish video evidence that it claims shows how close Washington is to the group it is officially fighting.
"The U.S. are actually covering the ISIS combat units to recover their combat capabilities, redeploy, and use them to promote the American interests in the Middle East," Russia's Ministry of Defense wrote in a Twitter post, with attached images. The post also linked to a longer Facebook message accusing the U.S. of sympathizing with ISIS.
Russians following the ministry on social media were quick to note that one of the stills was identical to computer-generated footage from a game, uploaded on YouTube two years ago. The clip from AC-130 Gunship Simulator: Special Ops Squadron subsequently started receiving dozens of sarcastic comments.
The ministry's crop of the image even contained parts of the disclaimer text in the top right-hand corner, presumably left by the developer, which read: "Development footage. This is a work in progress. All content subject to change." The ministry later deleted the images.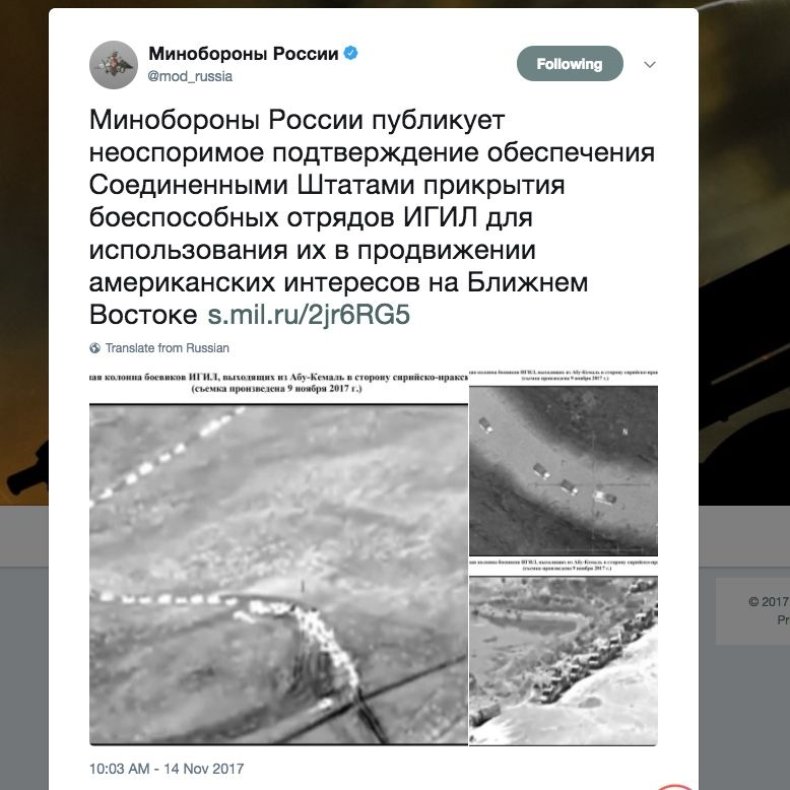 Military research site Conflict Intelligence Team and the investigative website Bellingcat, which has previously debunked Russian state-supported stories about events in Ukraine, also identified another one of the images as a shot from footage of Iraq taken in 2016.
"What am I paying my taxes for," one Russian user exclaimed, before veering into expletives. "This is something hands should be cut off for," one commenter concluded. "Shame and humiliation."
"Another embarrassment in front of the whole world. I am not even sad for the country but I laugh in unison with it," another user chimed in.
The Russian-language version of the tweet carrying the compromised evidence disappeared first from the ministry's page, before the English-language version also vanished. The account then sent out a tweet linking to the same Facebook statement, with the images nowhere to be seen.
"Better yet, won't you comment on how a screenshot from a game appeared in your evidence file connecting the U.S. with ISIS," one user responded in Russian. "Do not humiliate yourselves and do not humiliate Russia," another asked the ministry.