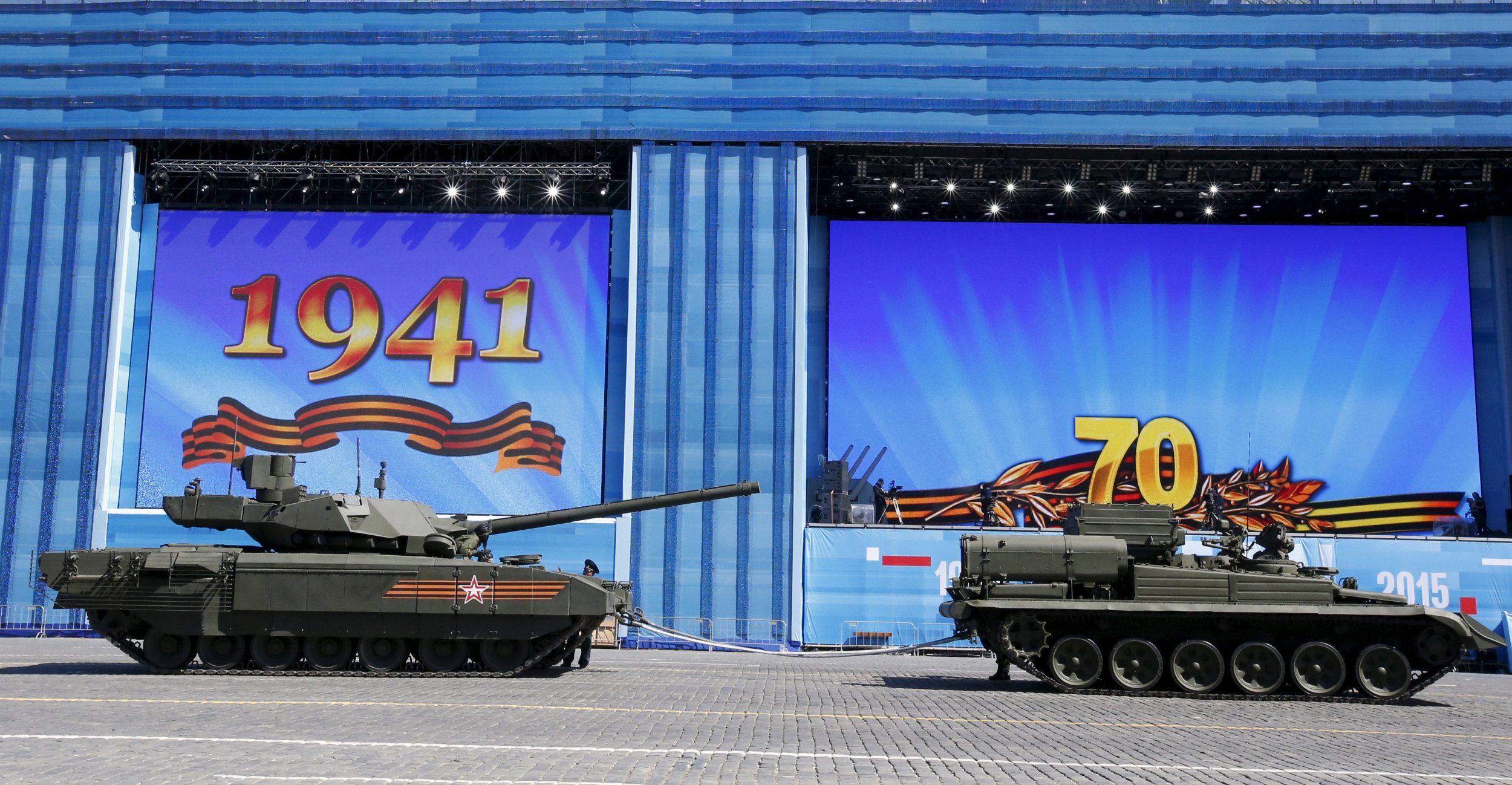 Russia has been gearing up all week to showcase its brand-new "next generation" Armata T-14 tanks at the country's Victory Day parade this Saturday. Unfortunately, a video has surfaced that appears to show the tank stalling during rehearsals Thursday in Moscow.
The Armata tank, the first design Russia has come up with since the fall of the Soviet Union, have been gradually unveiled by the country over the past few weeks in an attempt to build enthusiasm for some new military hardware. During the military parade rehearsal Thursday, the driver of the apparently busted tank raised a red flag to signal that he was having problems, the BBC reports.
Russia quickly came to the defense of its tank. On Twitter, Alexei Zharich, deputy head of the Uralvagonzavod tank-producing factory, the Armata's manufacturer, wrote in Russian that it "was in full working order and left on its own." Zharich's tweet included a video showing the tank in question leaving Moscow's Red Square.
About 100 tanks, which have a remotely controlled armed turret, will be part of a convoy for the Victory Day parade, which this year marks the 70 years since the Allied victory in World War II. Even before Thursday's snafu, there was speculation that the tanks wouldn't be ready on time and that the models displayed in public so far have been mockups. Some even suggested they were made of cardboard or a similar material.