Russia's Influence Campaign Is Still Happening Reports Say, as Twitter Prepares to Brief Senate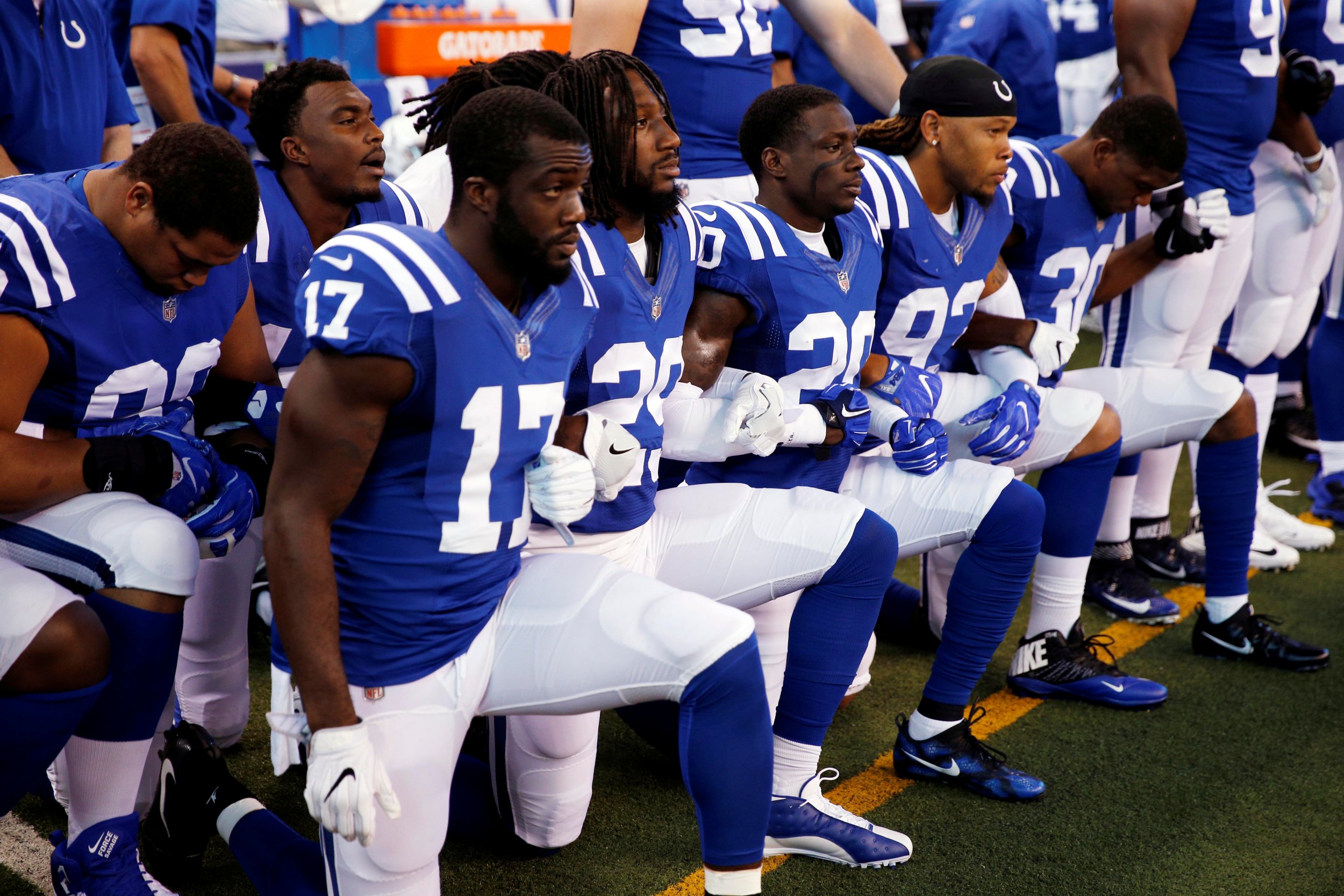 As the rift across the U.S. around athletes kneeling during the national anthem deepened, thanks in no small part to President Donald Trump, a public policy group was tracking hundreds of Twitter users, suspectied of being Russian trolls spreading false information on this and other divisive topics.
Over the course of the last month the Alliance for Securing Democracy (ASD), a bipartisan initiative of the Washington-based German Marshall Fund, has kept tabs on 600 Twitter accounts.
The accounts all broadly picked up around 80 distinct news stories to voice opinions on, more than a quarter of which "had a primary theme of anti-Americanism," the ASD researchers found, according to The New York Times.
Taking swipes at Donald Trump's election rival Hillary Clinton and making spurious claims about her was the focus of 15 percent of the users' activity. Some accused the former secretary of state of masterminding Antifa, the left-wing protest group, while others made links between her and the deadly attack on the U.S. mission in Benghazi, Libya, in 2012.
Around 11 percent of the accounts picked at the story around ex-Trump campaign chairman Paul Manafort, whose past employment for the campaign of deposed Kremlin-ally, former Ukraine President Viktor Yanukovych, has raised red flags in the U.S. Most of the comments argued that the fact authorities wiretapped Manafort redeemed the current president's claims that President Barack Obama wiretapped Trump's own property.
Russia's potential use of bot accounts on social media networks, as well as those of real people, is becoming an ilarger part of the investigation into alleged Russian interference of the U.S. election. On Wednesday, U.S. Republican Senator James Lankford accused Russian trolls of seeking to polarize Americans, using hashtags such as #TakeAKnee and #BoycottNFL to spread messages. The allegation follows the emergence of such modus operandi for trolls on previously divisive topics in the U.S., including the election.
Twitter will brief the Senate and House intelligence committees on Thursday, a week after Facebook, mired in controversy over use of its platform, announced it will turn over information to authorities on suspected Russian-linked ads.
One such ad that ran during the election campaign referred to the Black Lives Matter (BLM) movement, CNN reported Thursday. BLM's protests against accusations of institutional police racism have outlined lines of deep and tense division in the U.S. The ad was specifically targeted to Ferguson, Missouri, and Baltimore, Maryland. Another such ad referred to Trump as "the only viable option."
Both cities were the scene of separate case of suspicious detentions of an African-American citizen, that ended in their deaths. None of the police officers involved were convicted of any offense related to misuse of power or excessive violence.