U.K. Foreign Secretary: Russia's Intervention in Syria is Strengthening ISIS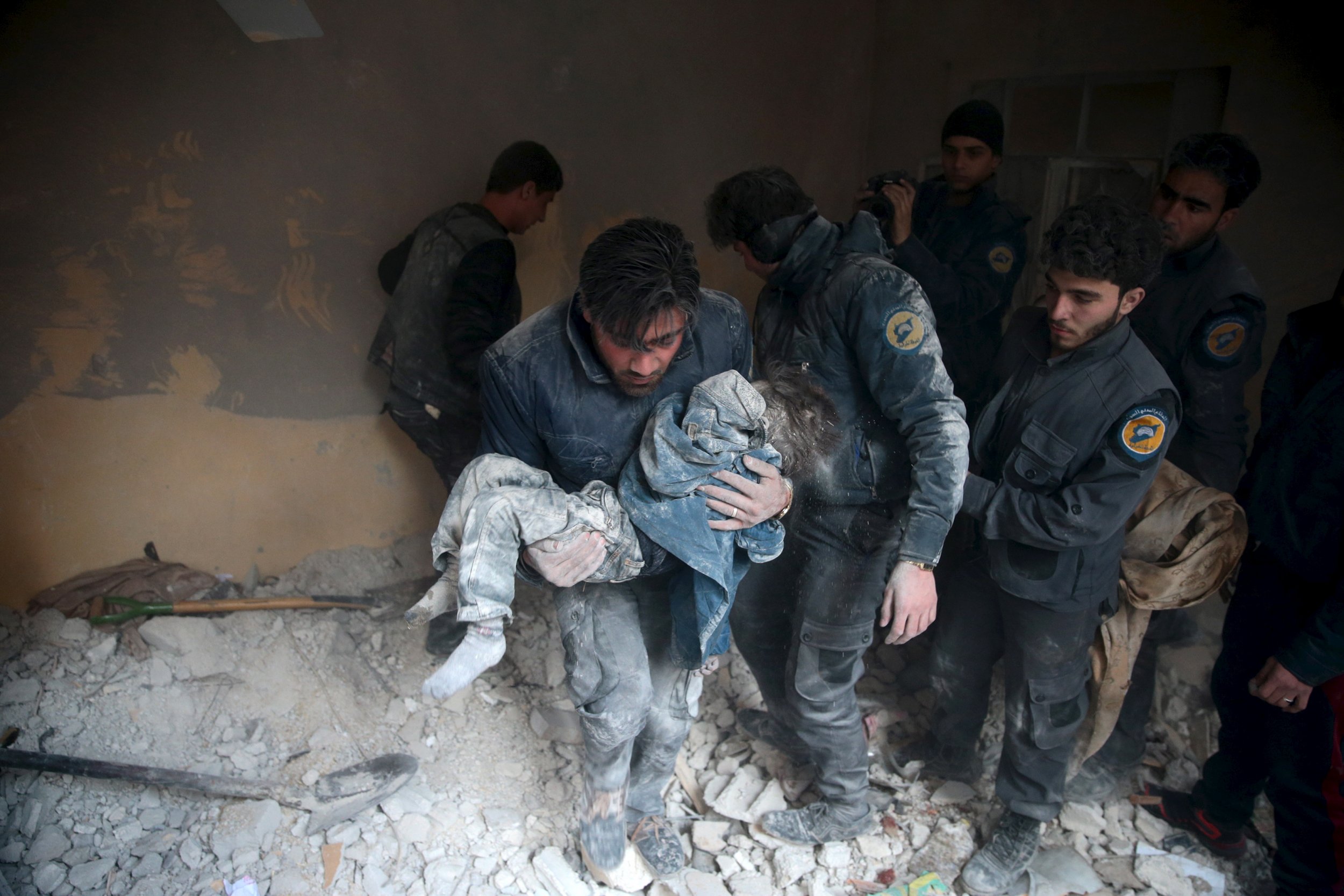 British Foreign Secretary Philip Hammond has accused Russian President Vladimir Putin of inadvertently supporting the Islamic State militant group (ISIS) in Syria, Reuters reported.
Russia has been conducting air strikes in Syria since September 2015 and said it targets a range of militant groups in the country, not just ISIS. The Russian defense ministry said on Monday that its aircraft had carried out 468 missions in the previous week, hitting 1,354 "terrorists' infrastructural facilities" in Syria.
Moscow's intervention has been crucial in tipping the war in favor of Putin's ally, Syrian President Bashar al-Assad. The majority of Russian air strikes have not targeted areas held by ISIS and human rights groups such as Amnesty International have accused Russia of killing hundreds of civilians and damaging infrastructure including hospitals. Monitoring group the Syrian Observatory for Human Rights claimed on Saturday that Russian air strikes in Syria had killed more than 3,500 people since September 30, 2015, with 1,380 of them civilians.
"It's a source of constant grief to me that everything we are doing is being undermined by the Russians," Hammond told Reuters on Monday at the Zaatari refugee camp in Jordan, which lies close to the Syrian border.
The British foreign minister said that Russia's intervention had slowed down international efforts to find a political solution to the Syrian crisis and had effectively strengthened the position of ISIS. "The Russians say they want to destroy Daesh but they are not bombing Daesh: they are bombing the moderate opposition," said Hammond, using an Arabic acronym to refer to ISIS. He claimed that "less than 30 percent of Russian air strikes" are against ISIS targets. "Their intervention is strengthening Daesh on the ground—doing the very opposite of what they claim to be wanting to achieve," said Hammond.
More than 250,000 Syrians have been killed in the civil war, which broke out in 2011 after pro-democracy protests in the country turned violent. United Nations-sponsored peace talks in Geneva began on Monday, with representatives from the Syrian opposition meeting with U.N. diplomats. A team from the Syrian government is expected to arrive at the U.N. on Tuesday.