Russia's Large Aircraft Carrier Leads Warships Towards Mediterranean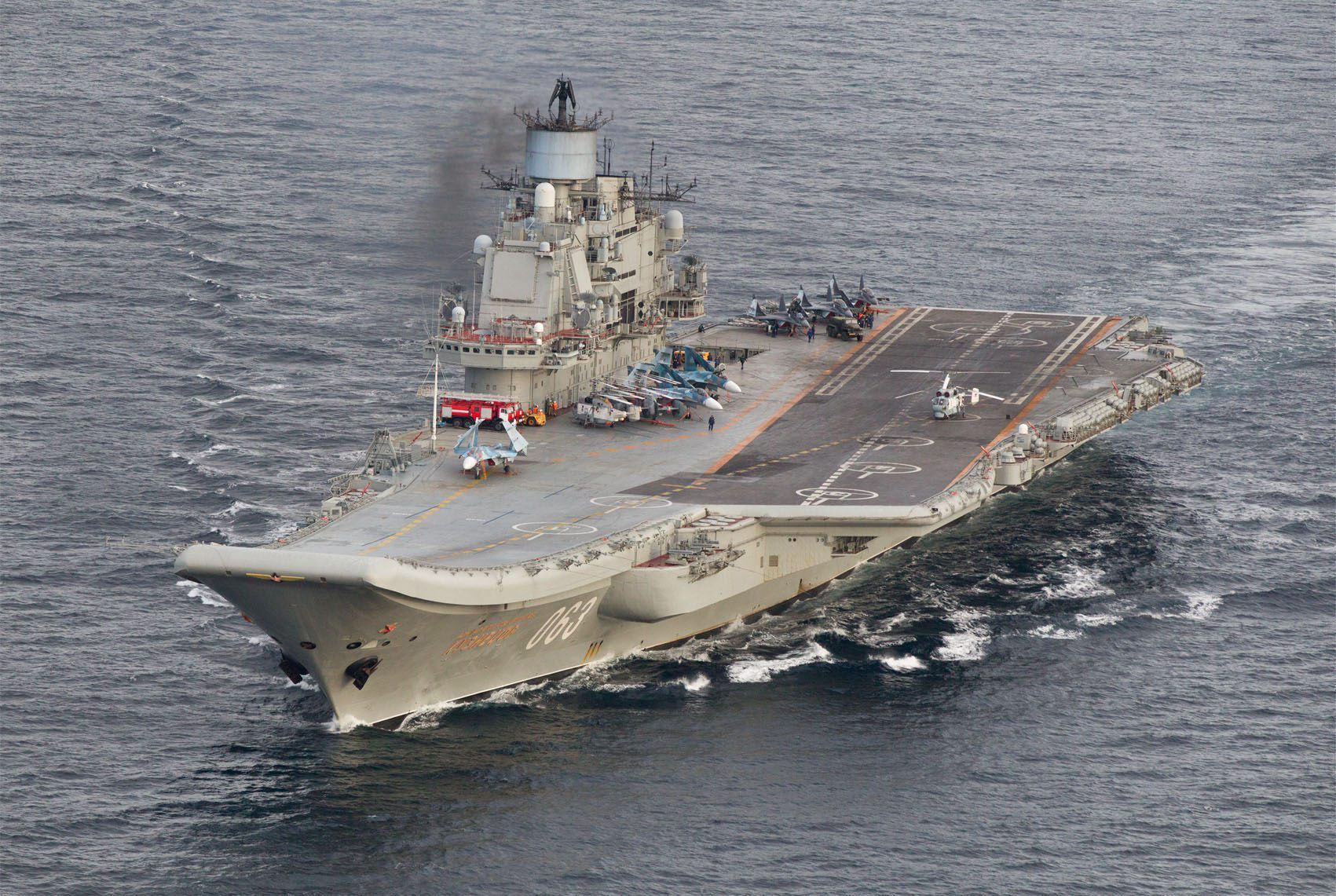 Four Russian navy warships are on their way to the Mediterranean Sea led by Russia's large and only aircraft-carrier Admiral Kuznetsov.
The contingent from Russia's Northern Fleet was spotted sailing past the Norwegian city of Bergen Wednesday, after the fleet announced the deployment in state media over the weekend.
Besides Admiral Kuznetsov, the Kremlin is also deploying the nuclear missile cruiser Peter the Great, as well as the large anti-submarine ships Severomorsk and Vice-Admiral Kulakov.
The four vessels are currently nearing northern Scotland, with Peter the Great leading the formation between the Faroe Islands and the Shetland Islands, according to Russian navy tracking site Flot. The Russian navy currently has six other vessels deployed in Mediterranean waters, three of which are landing ships.
The arrival of the air carrier, possibly within two week's time, would serve as a big boost to Russian military capabilities near Syria, where Western partners have been unable to make Russia follow its earlier pledge to a ceasefire.
The deploying strengthens Moscow's hand in the fight for Aleppo, where Russian forces have supported Syrian President Bashar al-Assad's regime, despite appeals for a truce.
The Russian Ministry of Defence vowed to begin a "humanitarian pause" of airstrikes Wednesday, though it is unclear if the arrival of Admiral Kuznetsov will change that commitment.
A NATO official said that although Russia has the right to "operate in international waters," the alliance is planning to monitor the Russian ships as they make their way towards the Mediterranean, likely passing a number of NATO allies in the process.
"At the same time, the deployment of the carrier group to the eastern Mediterranean does not inspire confidence that Russia is working towards a political solution to the conflict in Syria," he added.