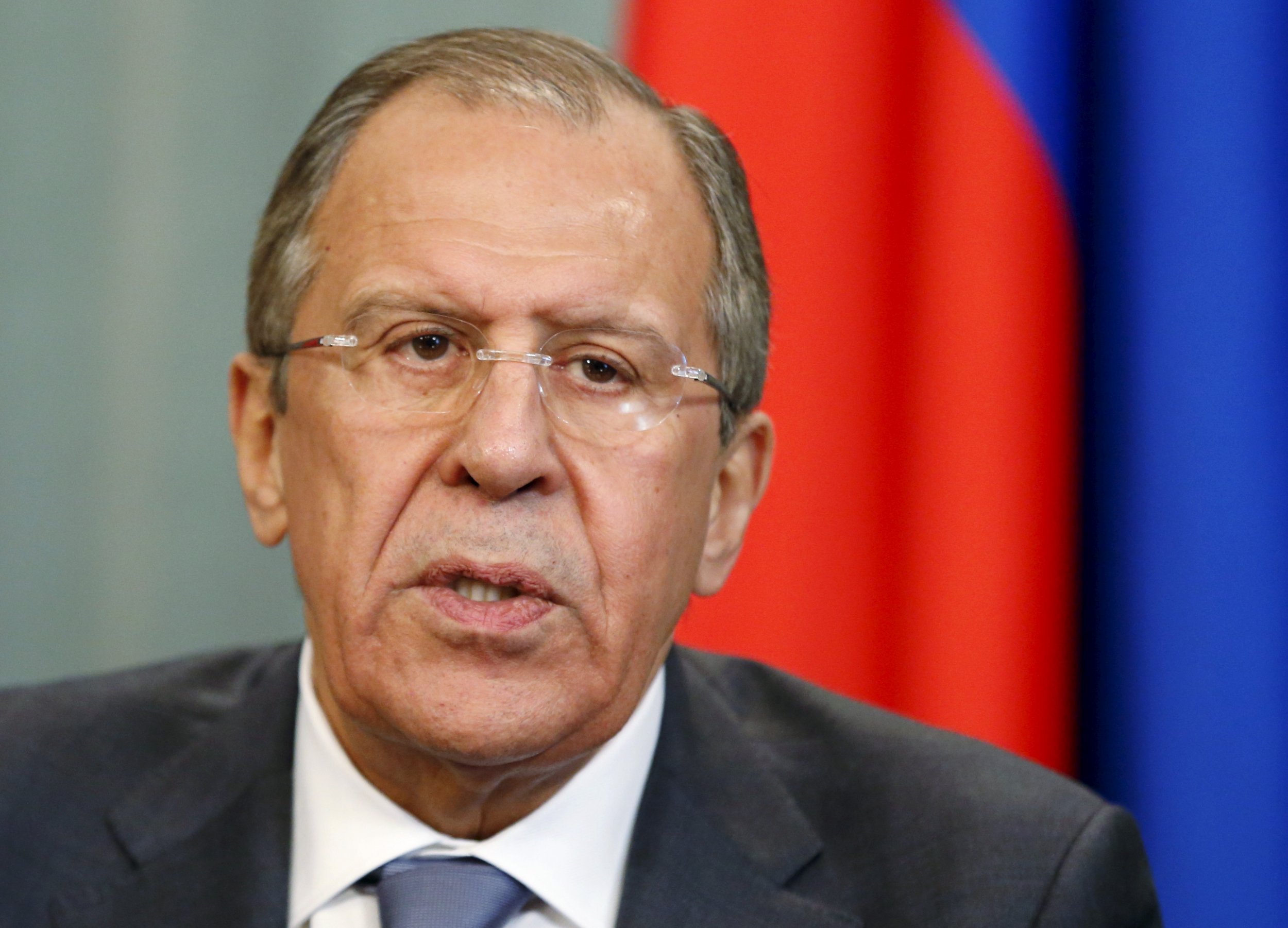 Russian Foreign Minister Sergey Lavrov has warned that Russia will implement new military measures in its northern territories should Sweden opt to join NATO.
Currently, Sweden is an EU member but has chosen not to be a NATO member, opting to instead retain its policy of military non-alliance that it pursued during the Cold War.
The crisis in Ukraine, however, seems to have changed attitudes in Sweden, as a poll in September found that 41 percent of Swedes favored NATO membership, while 39 percent remained against it.
Lavrov spoke to Swedish newspaper Dagens Nyheter, with the transcript of his interviews being published by Russia's Ministry of Foreign Affairs, as is its policy. He was asked about NATO's increased security measures, in light of war in eastern Ukraine and Russia's annexation of Crimea.
The Russian minister dismissed the notion that Russia's military resurgence was responsible for NATO allies' fears, blaming the alliance's expansion since the 1990s.
"It is NATO's borders that crawl towards us," he said. "We have a saying that to understand how to treat the one who surrounds you, you must first learn why he is surrounding you in the first place. That is what we are doing at the moment."
Lavrov also defended recent approaches of Russian aircraft to U.S. navy vessels in the Baltics, which NATO and the U.S. have condemned. Russia's top diplomat said Moscow did not object to NATO's existence as an organization but accused NATO of shifting its attitude toward Russia in recent years.
"That is why one can join different iterations of NATO. When, in previous years, there was partnership, trust and there were no attempts to view one another as threats, that was one kind of NATO. It is obvious that NATO today is different," Lavrov said.
"If Sweden decides to join NATO, we will not think that Swedes want to attack us," Lavrov noted. "However, considering that Sweden's military infrastructure in such a scenario would now obey the commands of NATO, then of course we will be forced to take the relevant technical, military measures in our northern territories, because on the other side of the border there will be a military and political bloc which considers Russia a threat and wants to subdue us at all costs."
When asked what exactly these new measures would consist of, Lavrov said this is a matter for defense officials to decide.
It is worth noting that Sweden shares no direct border with Russia, with the territories of Finland and some parts of Norway separating Russia and Sweden. Of the three Nordic countries, only Norway is a NATO member.
Sweden does access waters near Russia's naval stronghold of Kaliningrad, however, and if it joined NATO, that could be regarded as an allied step toward Russia's western borders.
Other states that border Russia more directly, such as the Baltics, have complained of feeling threatened by Russia, though Lavrov dismissed the idea that Russia has ever sought to annex the former Soviet States and implied they should be grateful for that.
"The Soviet Union did the noble thing," Lavrov said, referring to the 1990 referendums held in the Baltics to leave the union. "There were no attempts to cling to the Baltics with force, even though there were many conflicting emotions in the country on the issue. We parted in a good-natured way and maintained contact. I have heard or seen no sign of gratitude for this."
When asked to comment Sweden's Ministry of Foreign Affairs referred Newsweek to a statement made by Foreign Minister on social media arguing that "Sweden's security policy is decided by Sweden, no one else." The statement also affirmed Sweden as "militarily non-aligned" and "stronger in co-operation".