Russia's Military Expansion Makes It Greatest Threat to Europe and NATO Must Defend It, Says U.S. General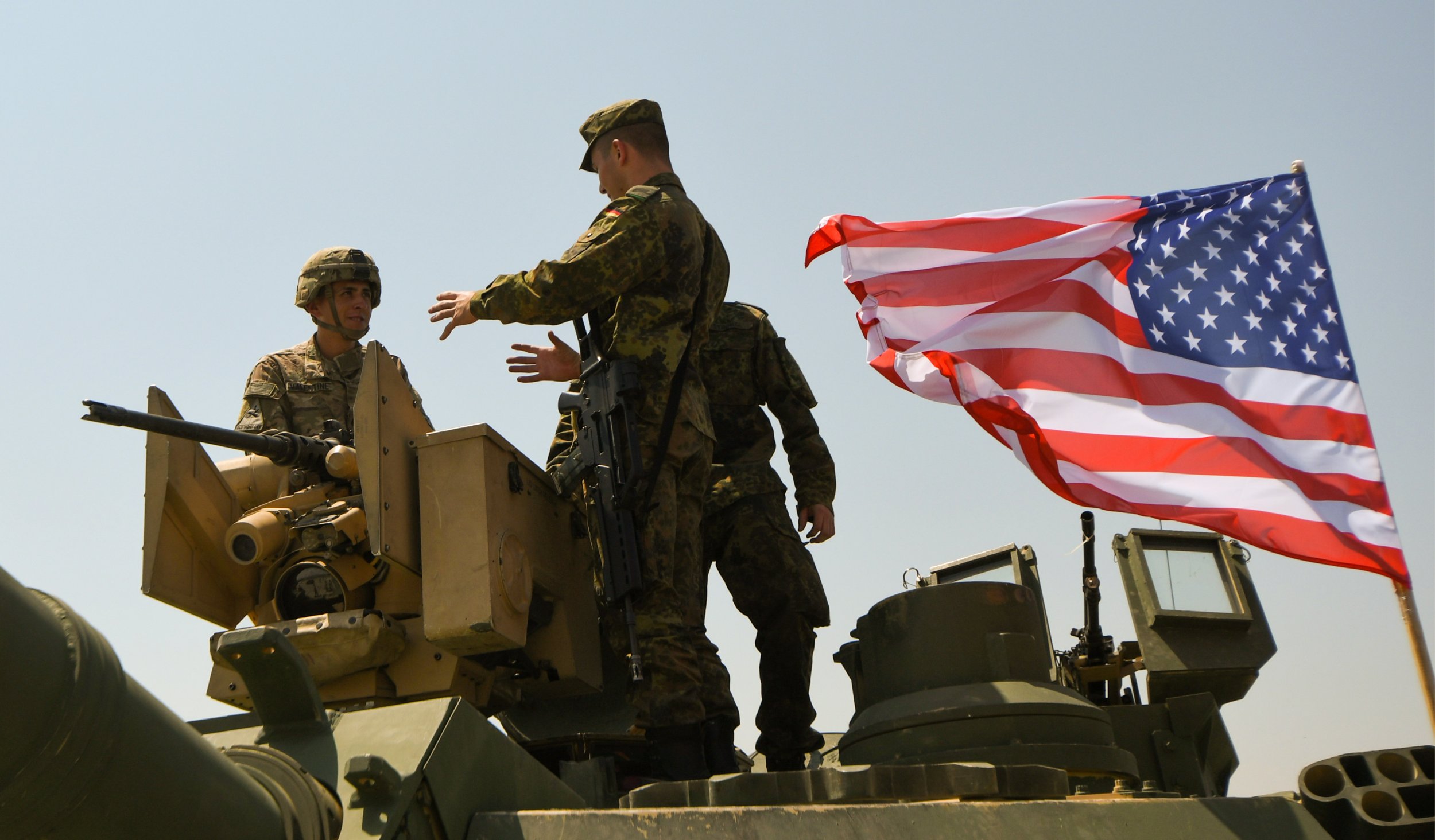 Russia has upgraded every aspect of its military in the last decade and is now becoming Europe's greatest security threat, a top U.S. Marine Corps general told NATO officials.
Marine Corps General Joe Dunford spoke during a visit to NATO headquarters in Belgium, where he is meeting the alliance's Military Committee on Wednesday, the Department of Defense announced. Russia's decision to send heavy military reinforcement in support of breakaway regions in northern Georgia in 2008 marked the beginning of a new wave of mistrust between Moscow and the western alliance, culminating in 2014 with the start of the conflict in Ukraine.
Related: North Korea war would cause catastrophe, Russia's Lavrov warns U.S.
"When we think about Russia, we think about their actions over the past few years, and then when we look at the last decade of investments the Russians have made," Dunford said. "There is not a single aspect of the Russian armed forces that has not received some degree of modernization over the past decade."
NATO allies have to inform their view of Russian strategy by looking at combat in both Georgia and Ukraine. Dunford noted that attacks against a nation can now take the shape of a military march on its borders or something more elusive such as "a combination of unconventional operations, information operations, cyber, economic coercion, and political influence."
Allies have already closed ranks with regard to Russia, following the start of the Ukraine conflict. Of the most significant moves agreed by NATO since 2014 is the decision to deploy four multinational battalions in Estonia, Latvia, Lithuania and Poland. The most urgent modernization to the line of defense requires more than just padding the frontlines with troops, Dunford noted.
"I would say that none of us are comfortable with where we are," Dunford said. "If you are complacent in this business, you are obsolete. So you need to stay focused."
Asked about the areas where NATO is looking to modernize, Dunford listed the maritime domain, as well as working on organization away from the immediate frontline. "In terms of capabilities: cyber, information warfare and missile defense," he said.