Russia's Monuments Keep Getting Graffitied with Ukrainian Flags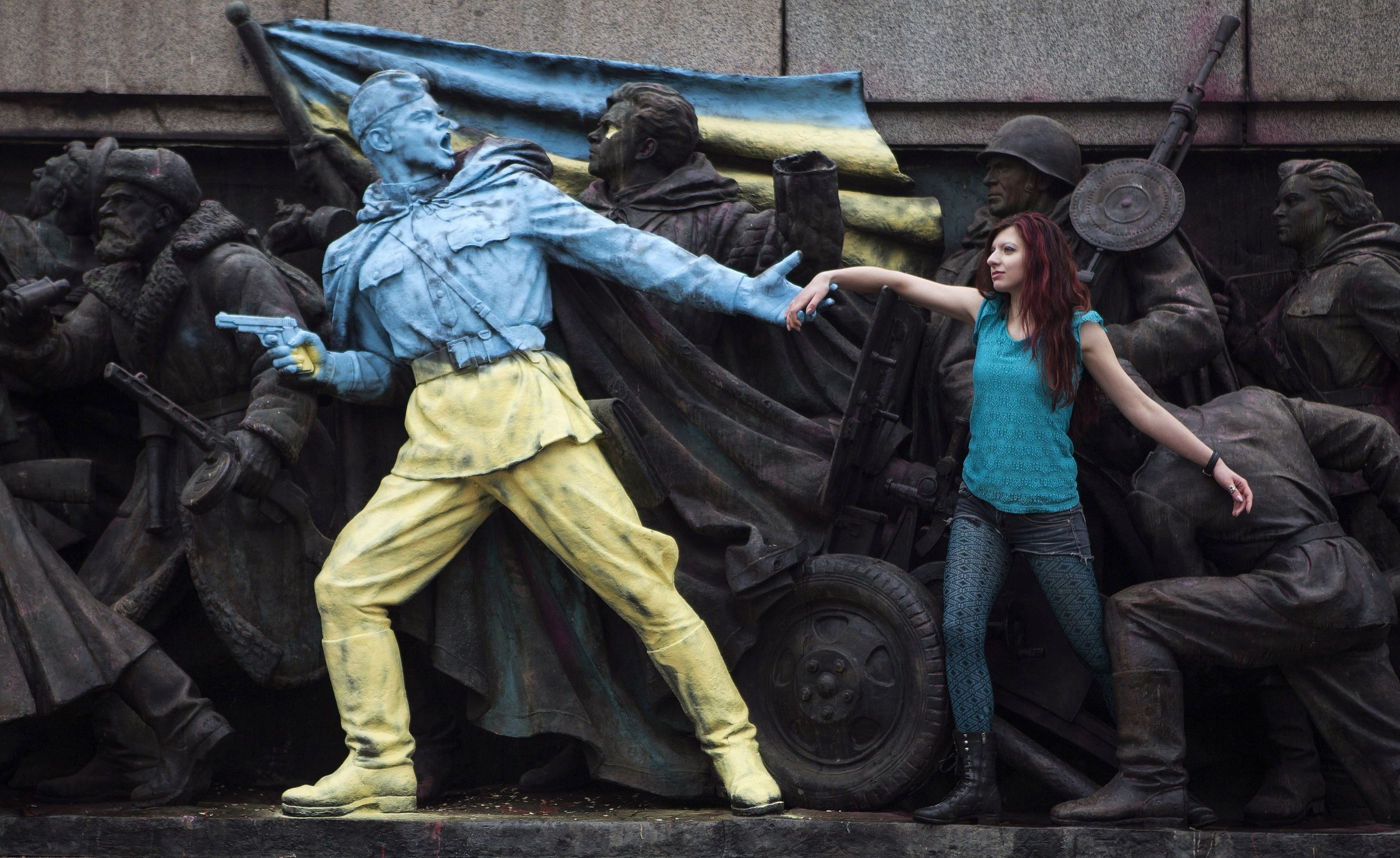 On Friday morning, two war monuments in Russia's Novosibirsk state were painted with the colors of the Ukrainian flag. The graffiti artists also wrote "Azov," the name of a Ukrainian battalion fighting pro-Russian separatists in the Donbass region of eastern Ukraine, on the monuments.
The Novosibirsk State Ministry of the Interior told Russian News Agency Interfax that the graffiti was applied just after 8 a.m. local time and that authorities are now investigating.
Russia has faced graffiti of this kind before. A bust of Lenin in the same region was covered with swastikas earlier this year by graffiti artists. In Moscow this August, a skyscraper boasting a Soviet symbol was painted like the Ukrainian flag, then an actual Ukrainian flag was hoisted on top of it.
In neighboring Bulgaria, the Monument of the Soviet Army has been famously vandalized several times. The monument depicts a number of USSR soldiers who were painted to look like Superman, Ronald MacDonald and Santa Claus in 2011. In 2013, someone wrote "Bulgaria apologizes" on it in bright pink. This summer, it was painted red.