Russia's National Football Team Disbands After Dismal Euro 2016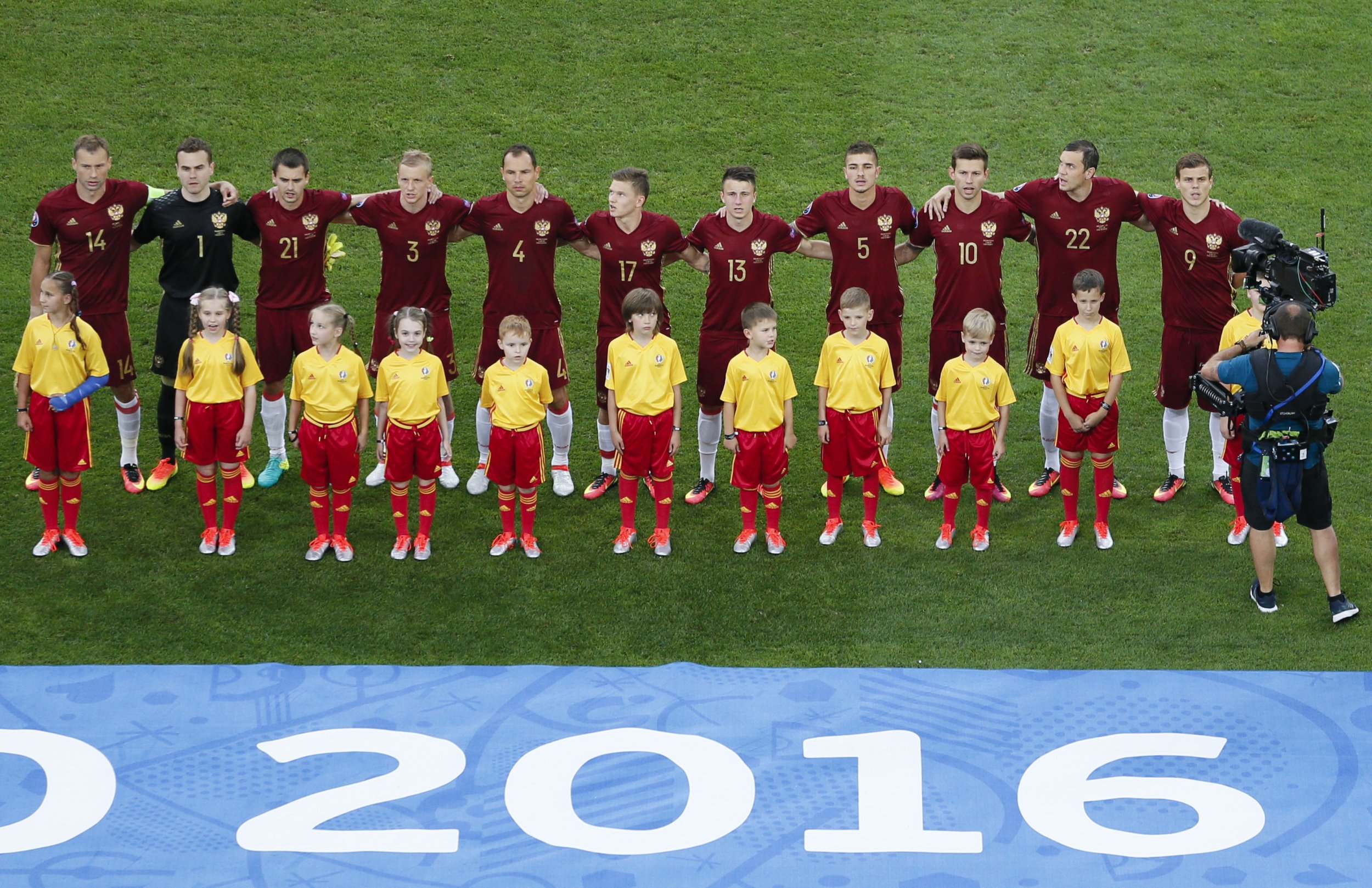 Russia's national football team has been disbanded after a dismal showing at the Euro 2016 championship ended with coach Leonid Slutsky quitting.
The Russian side finished bottom of its group with only one point, recording an unattractive draw with England and hammerings by Wales and Slovakia.
Nearly a million people have signed a Russian fan's petition to dissolve the national side and reinvest the money in youth sports. But sports minister Vitaly Mutko said the team has already disbanded.
Over the weekend, Mutko told tabloid news site Life that he was aware of the petition after it had been addressed to the Kremlin, which had sent it to his ministry. "There is no team, it is disbanded," Mutko was quoted as saying, when asked if the ministry would consider the petition's demands.
Russian Football Union vice president Nikita Simonyan explained Mutko's comments as meaning there is currently nobody to select players for the national team since Slutsky's departure.
"Is the squad back together? Do they have a match coming up? That means it is disbanded," an embattled Simonyan told Russian sports news site R-sport on Sunday. He said a coach is required to get the team together so technically Russia's national squad is disbanded until further notice.
"The real question is for the creators of the petition," Simonyan said. "If they believe that these 23 football players who went to the Euros should not be in the national team, let them name their own candidates. And then who will answer for the team's results if it is not formed by its main coach?"
According to Simonyan, union officials are due to meet before the end of the month to discuss how to "end the crisis" Russian football is facing.
But Slutsky, who coached the team part-time and quit very quickly following the team's exit from Euro 2016, has refused so far to attend alongside his entire coaching staff, Simonyan said. Slutsky has distanced himself from national team duties, resuming his full-time role as CSKA Moscow club manager.
The split does not appear to be amicable; although Russia is in no rush to reform the national side—as the country is hosting the 2018 World Cup it is not required to play any qualifiers beforehand.
Earlier this month, Slutsky said he gathered members of the national team together after their last match and made them all say "we're shit" as a first step to improvement. Russian players walked off in silence from reporters, following their arrival in Moscow after the tournament and two courted further controversy by attending an opulent party in Monte Carlo.