Russia's Newest Nuclear Missile Submarine Set to Be Unveiled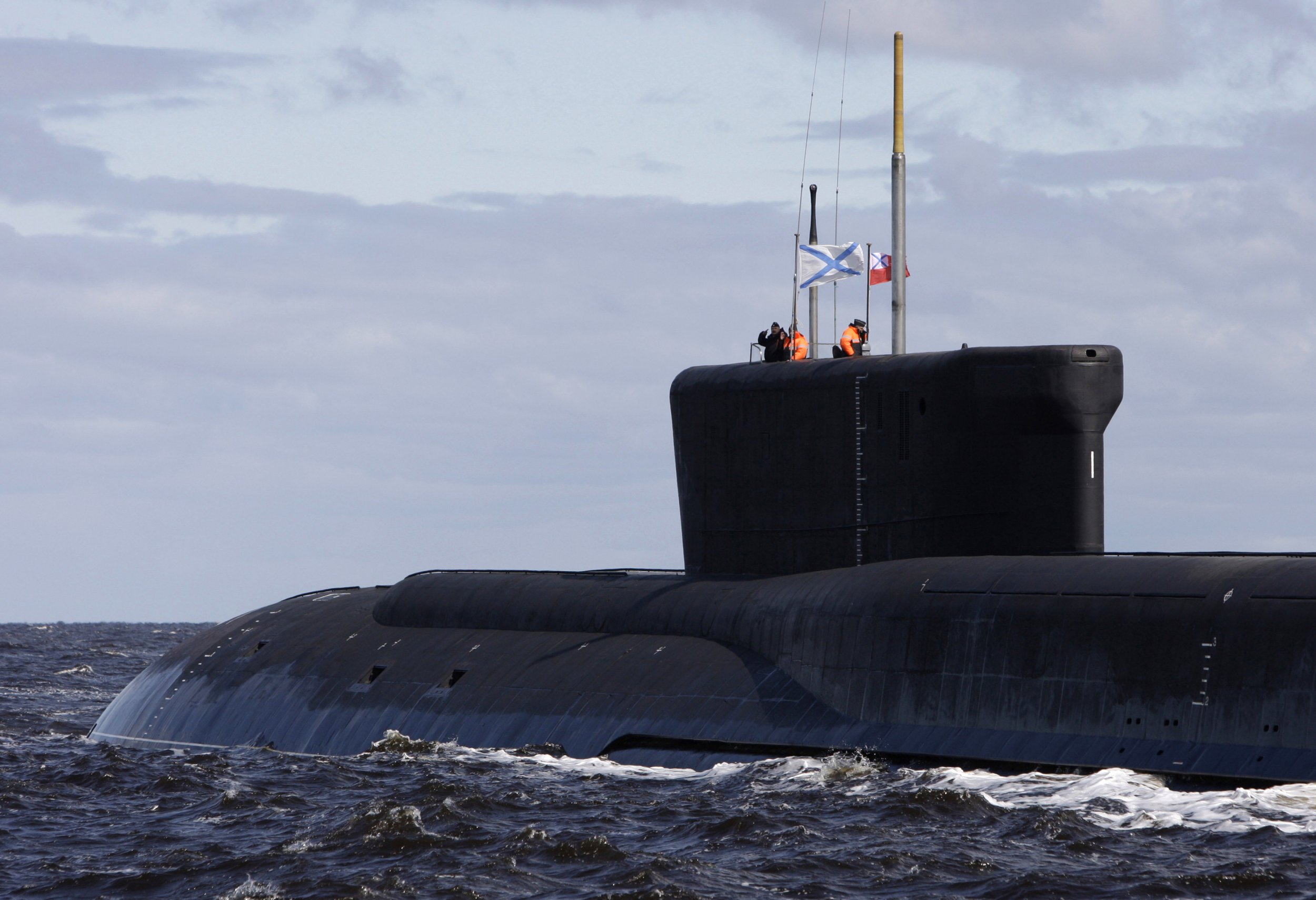 The Russian navy is ready to unveil the first vessel from its new breed of nuclear-powered, ballistic-missile submarines.
The Knyaz Vladimir, the first of five upgraded Borei-class submarines commissioned to join the navy's ranks, will sail in the open for the first time during a ceremony on Friday, the Russian Ministry of Defense announced in a statement on Wednesday. Top navy brass and officials from the Sevmash shipbuilding company, which made the vessel, will attend the ceremony in Russia's northwestern Arkhangelsk region.
The submarine will lead a much anticipated new batch of Russian vessels that Moscow has said will be a scaled-up version of its standard Borei class, the last of which, the Vladimir Monomakh, arrived in its permanent deployment spot in the Pacific Ocean last year.
The new quintet of submarines will be a significant improvement on the old, Dmitry Gorenburg, a senior research scientist for the federally funded Center for Naval Analyses, told The National Interest.
The Knyaz Vladimir, Knyaz Oleg, Generalissimo Suvorov, Emperor Alexander III and Knyaz Pozharsky will each have 16 Bulava missiles—Russia's most potent submarine ballistic missile. The older vessels had the same number of silos as the submarines being launched, but those silos were suited for a less advanced missile type.
Read More: Russia says it has more tanks than the U.S., China or any country in the world.
Pairing Russia's nuclear-powered vessels with its best submarine ballistic missile is integral to the functioning of the country's nuclear triad. How well the new breed of Borei submarines works with the Bulava remains to be seen, as the military has reported Bulava launch problems during tests with the old submarines as recently as last year.
The tweak to the weapons aside, it is the agility and discretion of the Knyaz Vladimir's new type of submarine that sets it apart from the ones currently in service, Gorenburg said. "The major differences are that 955A [the project's working name] is quieter and more maneuverable and has better comms and sensors. There have also been some improvements in crew living quarters and survivability," Gorenburg said.
If it passes testing, the Knyaz Vladimir will likely enter service next year, with its four sister vessels following suit once they are constructed.
Signing off earlier this year on the Russian navy's military strategy until 2030, Russian President Vladimir Putin noted that Moscow must prepare to be challenged by "a series of governments, above all the United States of America and its allies," which he said seek "to dominate the oceans, including in the Arctic."