Russia's Newest Nuclear Submarine Arrives in Pacific Ocean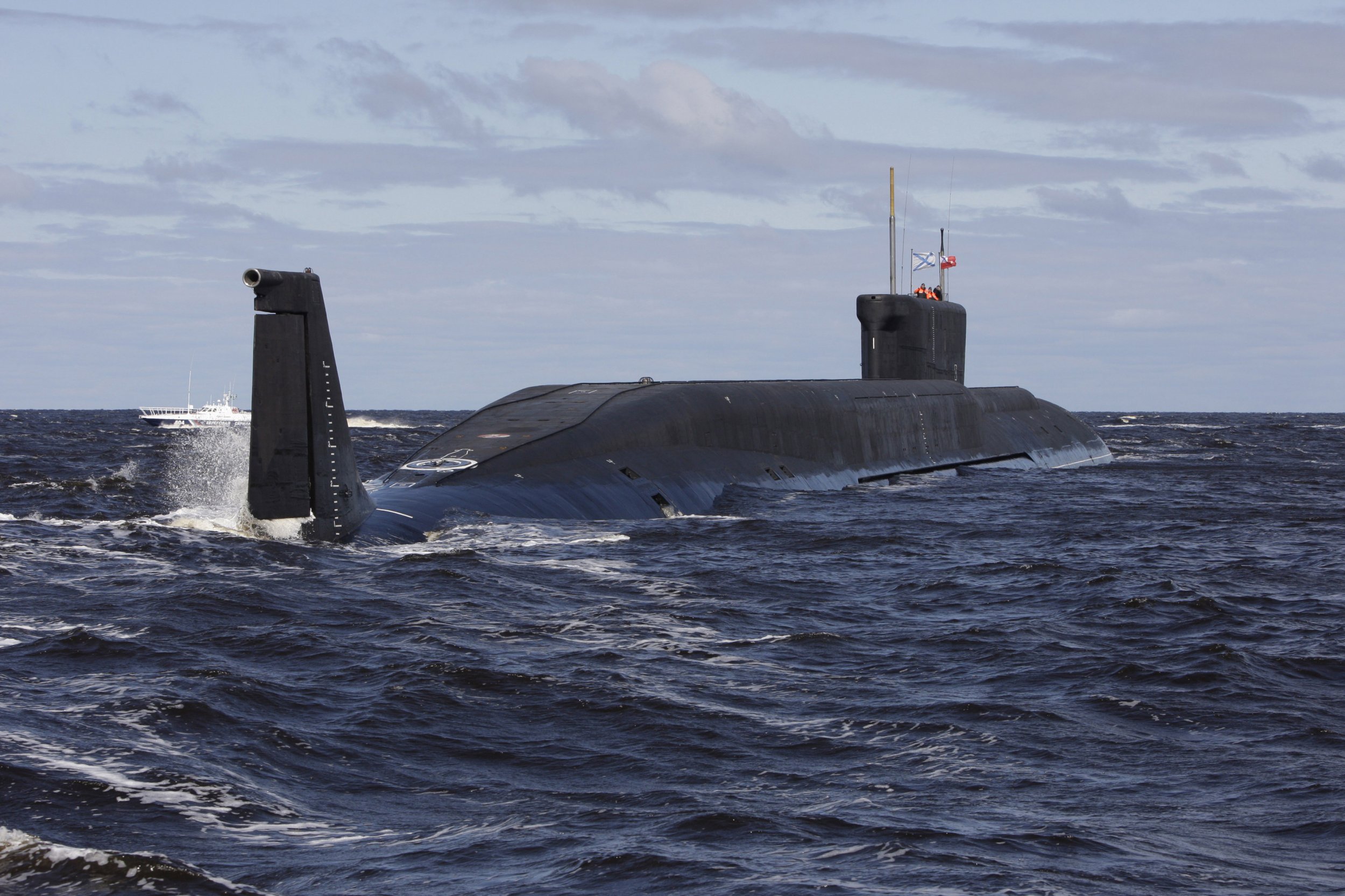 Russia's newest nuclear submarine has been sent on permanent deployment to the country's Far East, state news agency Itar-Tass reports.
Russia's navy has made several moves to shore up its presence in the Pacific Ocean, as Moscow bids to display a strong relationship with China, while also spearheading talks with Japan and South Korea. Earlier this month Russia and China held an eight-day naval drill in the South China Sea, after Russia backed Beijing's contested territorial claims in the region.
Now the Russian Pacific Fleet has announced the arrival of its latest nuclear submarine, Vladimir Monomakh, to its new permanent deployment base in the far-eastern Kamchatka Peninsula. The peninsula has access to the Sea of Okhotsk, shared between Russia and Japan and the Bering Sea, shared by U.S. and Russia.
The submarine was handed to the navy in 2014, eight years after construction first began and has since been in the jurisdiction of Russia's Northern Fleet.
Special facilities have been set up in Kamchatka for the new generation vessel, which is Russia's third Borei-class submarine. Another Borei-class submarine is already deployed in Kamchatka, as the Alexander Nevsky vessel made its way there last year.
It is armed with 16 Bulava intercontinental ballistic missiles, each containing up to 10 warheads.