Russia's Nuclear 'Death Train': Is the Kremlin Scrapping the Soviet-Inspired Railway Weapon?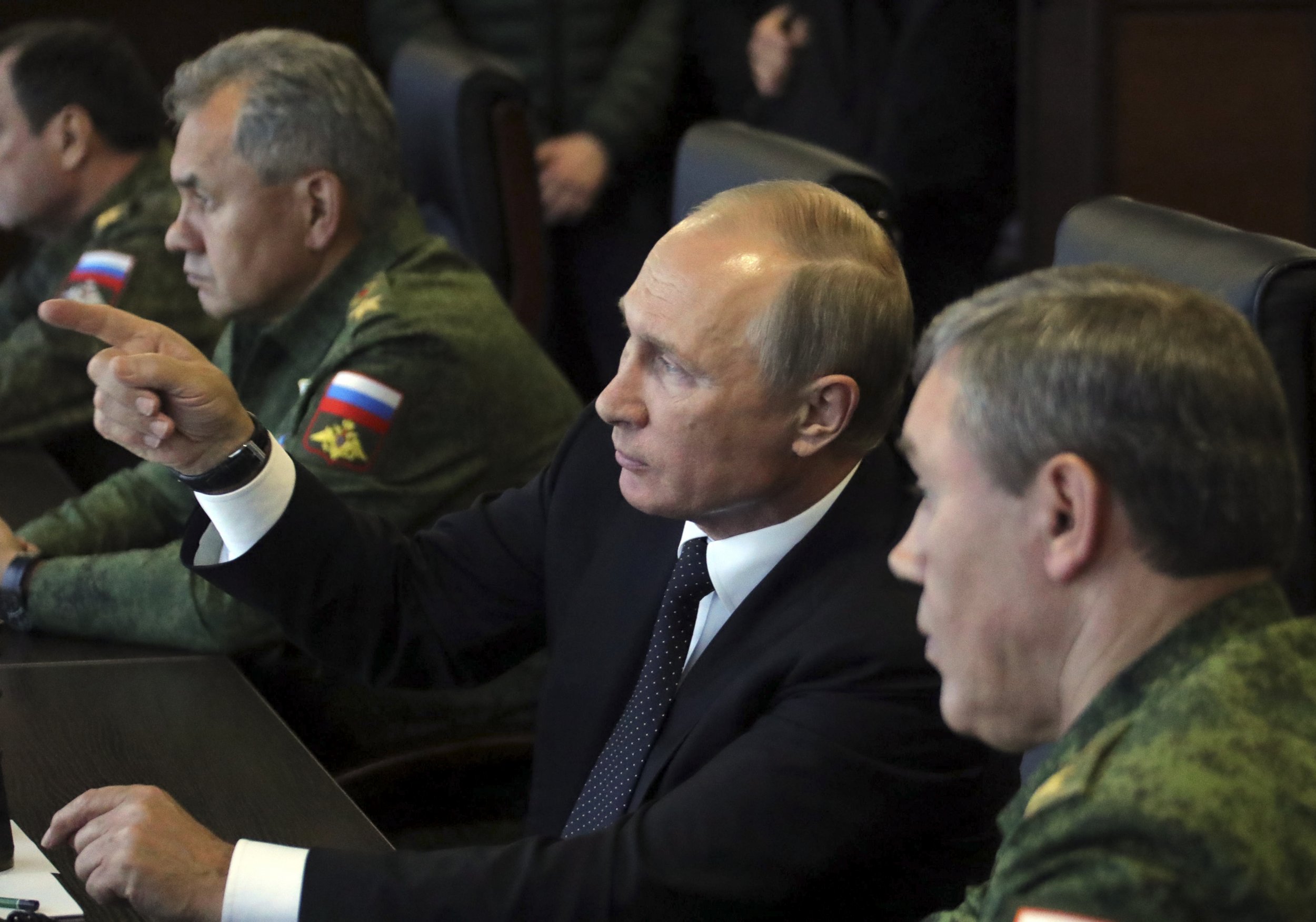 Russia's so-called death train, intended to carry up to six intercontinental nuclear missiles (ICBMs), may be nearing its demise before it even hits the rails.
Three separate reports in Russian state media, citing defense industry sources, claim that the project for the train known as the Barguzin, may be put on ice indefinitely as cash is needed to fund other defense projects.
Although the reports are not conclusive confirmation that the Kremlin has given up on the project—officially known as the boyevoy zheleznodorozhniy raketniy kompleks (BZhRK), which roughly translates as "combat railway rocket complex"—it does suggest that reports that the train may be running within a couple of years are premature.
According to one of the reports, by state news agency Itar-Tass, the Barguzin project has been frozen because of "a lack of financial means," as Moscow is prioritizing two other projects, one of which is the infamous new ICBM Sarmat. It remains to be seen whether the Kremlin allocates funds for the project in next year's state armament program, which will be binding until 2027.
This week, a source in the Ministry of Defense told another state news agency RIA Novosti that Moscow was putting the project on hold indefinitely. The official state newspaper Rossiyskaya Gazeta had already reported last week that the project was on a long-term delay, according to a "military industrial complex" source.
The Barguzin train is not a novel idea per se. It is an upgraded revival of a project once run by the Soviet Union. Prior to decommissioning its rail-based silos in 2000, Moscow once had 12 nuclear missile trains, albeit with more limited capabilities.
Related: After a calamitous trip to Syria and insults to its reputation, Russia's flagship is going in for renovation
Konrad Muzyka, Europe and CIS armed forces analyst at Jane's 360, stopped short of saying that Moscow has definitively put the kibosh on the Barguzin, but said it is "likely."
Muzyka said: "Officially they hoped to reinstate system as response to U.S. prompt global strike capabilities. It is meant to work in times of crisis (i.e. nuclear crisis) as the military deploys trains around the territory of Russia. Trains carrying the nuclear payload are virtually undetectable by intelligence, unless the enemy knows where the missile-carrying trains are deployed."
Asked if Russia may be deliberately misleading the world about discontinuing the Barguzin in order to lower scrutiny of its train traffic in a hypothetical crisis scenario, Muzyka said it is "possible."
"This is Russia, after all," he said. "The program could be developed covertly."
The current Start nuclear disarmament treaty between Russia and the U.S. does not ban rail-based silos, meaning the Barguzin could be a way to circumvent the treaty's demands. However, Muzyka points out that Russia has shown few scruples in acting against the terms of the treaty with other arms deployments.
"It is not really clear why they would decide to scrap [the train project], but we have already seen that the amount of money allocated to the 2018 state armaments program will be the same as last year," Muzyka said. "Because inflation in Russia has been high, this means that it will actually have less money to spend."
And while the Barguzin may be an interesting capability to develop, it does not replace areas of Russia's nuclear forces that need reinforcement.
"They have to make a decision on what is most important," Muzyka said, adding that the ongoing development of Russia's strategic missile arsenal, such as the Sarmat, Rubezh and upgraded Bulava missiles, seems to have taken precedence.
The Rubezh has been tested, while the Sarmat's tests appear to be persistently delayed.
The Russian Ministry of Defense did not immediately respond to a request for comment on these reports.