Russia Fires Ballistic Missile in Arctic Military Tests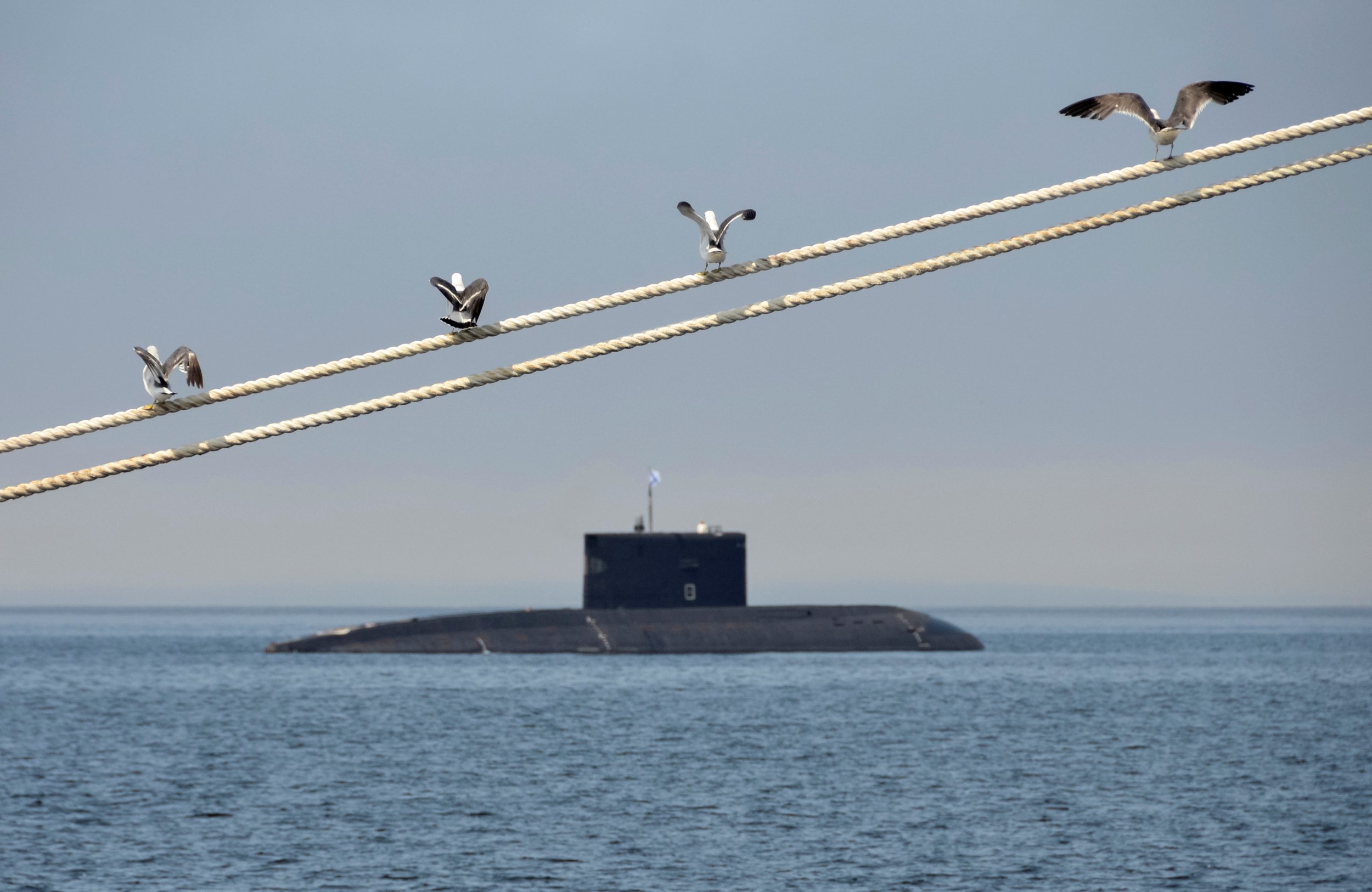 Russia's nuclear-powered Yuri Dolgoruky submarine has successfully test-launched an intercontinental ballistic missile in the Barents Sea in the Arctic, according to state news agency Itar-Tass.
The nuclear submarine Yuri Dolgoruky launched a Bulava missile in northwest Russia, finding a target on the other side of the country, in a training course in Kamchatka Monday. The hit marked a rare success and a sign of further progress, as the Bulava missile project has had a troubled first decade since its start in 2004. The last launch took place in September, when the second of two rounds of missiles did not complete the full launch cycle, self-detonating before hitting the target.
Read more: Worried by Putin, Latvians and Lithuanians want a European army, but Swedes are not keen
"The launch was carried out from an underwater position in accordance with the combat readiness plan," a statement from the Ministry of Defense read, reported in Itar-Tass. The launch "hit the designated targets on the course."
Yuri Dolgoruky is one of Russia's most significant vessels in its north, a region that Moscow has prioritized for military development in its current reinforcement strategy. The Russian Navy's Northern Fleet operates in the region, and the government has vowed to grow its presence considerably in the high north of the country by 2030.
When he announced that Russia was prioritizing development along its high north coastline in 2014, Admiral Viktor Chirkov noted that part of the strategy included modernizing facilities and military coverage of the North Sea route.
Russia is one of five countries with a territorial claim over the Arctic, and as part of strengthening its hand in the region, Moscow formed an Arctic Joint Strategic Command in 2014. Moscow launched its latest Arctic military base in April.
The U.S., Canada, Denmark and Norway also have claims over the region, with all four except Russia being members of the NATO military alliance. A U.N. arbitration panel is considering the countries' demands over the region and has been for several years, with competing claims ongoing since the early 2000s.