Russia's Opposition Splits Ahead of Parliamentary Elections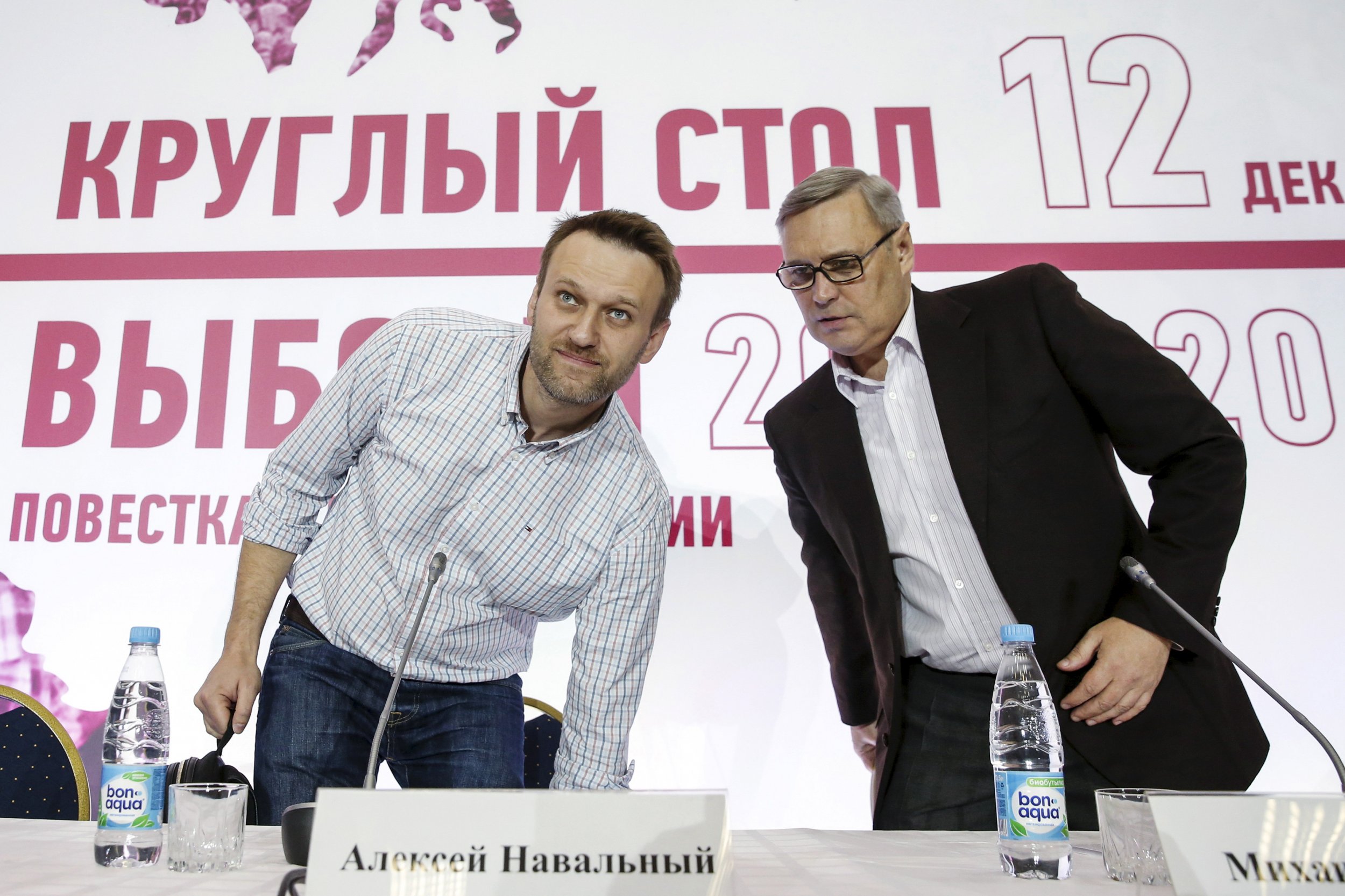 Russia's most visible opposition parties have parted ways, failing to agree on a joint platform ahead of the nationwide parliamentary elections in September.
Alexey Navalny's Party of Progress will not run alongside the late Boris Nemtsov's Parnas party after the groups were unable to agree on how to decide the allocation of nominations for constituencies. Both parties have struggled to win any seats in parliament and have complained of having their applications to run in national and local elections thrown out for political reasons.
The union of the two parties, known as the Democratic Coalition, was born out of Russia's massive 2011 protests against Russian President Vladimir Putin's third term, but only formed under its current banner last year. With the vast majority of Russia's parliamentarians taking a much softer line on Putin, the coalition features some of the more prominent opposition voices, despite their lack of presence in parliament.
But following a meeting between party representatives on Wednesday, the Party of Progress announced it is pulling out of the alliance.
Newsweek subscription offers >
"Conducting honest competitive procedures to decide questions on leadership is the most important principle for the Party of Progress," reads a statement released by the party on Thursday. "That is why our main condition for entry into the Democratic Coalition was holding open primaries."
"Unfortunately over the course of yesterday's discussion in the council of the coalition, the suggestion of the Party of Progress to hold primaries for all positions on the candidates list without exceptions was vetoed," the statement added. The party called the decision "sudden" and "highly unacceptable," and opted to pull out in protest.
Navalny later wrote about the meeting in a more informal tone on his blog, saying Parnas leader Mikhail Kasyanov was the one who refused to take part in primaries and felt he should be automatically nominated.
"What is more important for us, respecting Mikhail Kasyanov or strengthen the sense of democracy in our voters?" Navalny wrote. Instead, he argued, the opposition should make sure its most popular candidates are given priority and the best way to decide who is most popular is by letting voters decide.
Newsweek subscription offers >
Stressing the need for primaries, Navalny used the example of U.S. presidential hopeful Jeb Bush's faltering campaign, which failed to win him the Republican party's nomination. While Bush's familial ties and political pedigree saw him widely touted as the likely frontrunner, his performance in the primaries dashed his hopes of success, leading him to suspend his campaign in February.
"He's probably a nice man and his party probably wants to respect him, but elections are about what is best for voters," Navalny wrote. "They are not about dancing and clapping around the party leader."
The Party of Progress said it would continue to view Parnas as an ally in the general political sense, but the parties will not run together in the upcoming elections.
Parnas leader Kasyanov told Russian state news agency Itar-Tass he regretted Navalny's decision to leave but would not back down on his request to be nominated without a primary vote.
Russia's Opposition Splits Ahead of Parliamentary Elections | World