Russia's Propaganda War: Here's How the West Can Fight Disinformation from Moscow
Western countries need to go beyond simply acknowledging that Russian propaganda is a problem and begin countering disinformation campaigns, according to a new report released Wednesday by the Washington-based think tank the Atlantic Council.
In an era when Russia is actively looking to influence the outcome of elections in countries like the U.S., France and Germany, when Russian bots are spreading fake news stories on Twitter, and when media companies like Russia Today publish dubious interpretations of real events, the disinformation problem can appear overwhelming. Wednesday's report simplifies things by laying out concrete policy recommendations for the U.S. and its allies: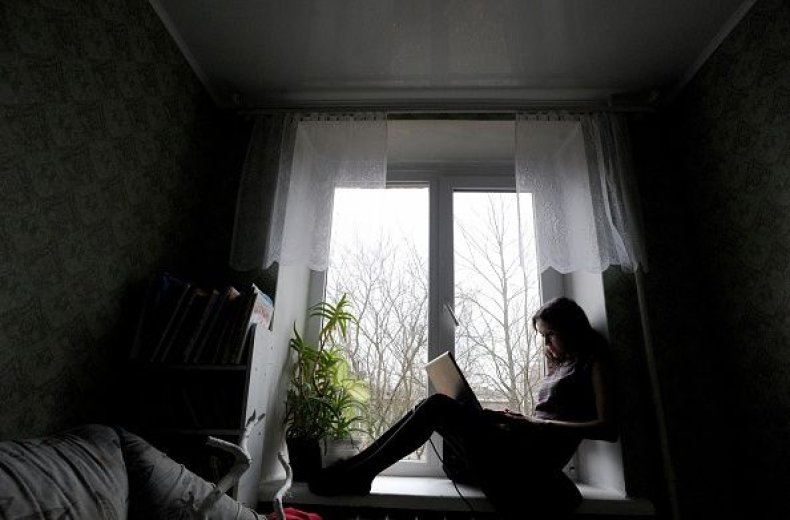 The U.S. government should actively monitor overt foreign propaganda narratives and inform the public about their content.
The State Department's Global Engagement Center (GEC) was given a mandate in 2016 to counter foreign state-sponsored propaganda.The Atlantic Council researchers recommended that Congress increase the center's resources above the $40 million currently allocated, allowing it to fund investigative journalism and civil society initiatives that expose disinformation and counter state-funded propaganda from Russia and any other country that may attempt to spread false narratives.
On Tuesday, Representative Ted Lieu, a Democrat from California, and Joaquin Castro, a Democrat from Texas, wrote a letter to Secretary of State Rex Tillerson asking him to explain why the State Department has not used any of the resources Congress allocated to counter foreign propaganda, and why the GEC has been inadequately staffed.
"Alarmingly, not one of the 23 analysts [in the GEC] speaks Russian, the language of one of the top sponsors of disinformation campaigns in the world," the letter reads. "Following the Intelligence Community's assessment that the Russian government engaged in a coordinated campaign to interfere and undermine U.S. elections in 2016, it is simply a dereliction of duty to ignore this threat."
The U.S. should label foreign state propaganda organs for what they are.
Russian propaganda is spread through state-aligned media organizations like Russia Today and Sputnik. In November, the Department of Justice began requiring RT America to register as a foreign agent, but Wednesday's report suggests that the government update its public information for the Foreign Agents Registration Act (FARA) and investigate violations.
"FARA enforcement has been notoriously difficult," it noted.
European Union members and other states should apply impartiality and accuracy standards.
European Union members have more options for dealing with Russian state propaganda because they aren't legally required to protect free speech in the same way the U.S. is. Wednesday's report suggests that European governments should take advantage of this by requiring that media companies maintain standards for impartiality and accuracy.
"The United Kingdom's Broadcasting Act 1990 requires impartiality and accuracy in news broadcasts. Violators can face financial penalties. Although fines are rare, the reputational damage of being found guilty of violations by U.K. broadcasting regulator Ofcom—as RT has been, repeatedly—might deter disinformation," the report underscored.
Countries like Lithuania and Latvia have fined Russia Today for publishing false information, according to the report.
The European Commission and European Parliament should continue to fund East StratCom through the EU budget.
The East StratCom Task Force was launched in 2015 to counter Russia's disinformation campaigns in Europe. Its goal is to explain the European Union's policies toward members of what is known as the Eastern Neighborhood, a term the EU uses to describe Eastern European countries that are not yet EU members.
The East StratCom also seeks to strengthen independent media and free information in Europe. Wednesday's report suggests that every EU member send a national expert to work with the East StratCom's task force. It also says the body should get at least around $1.3 million a year in funding.
NATO should continue to support the Strategic Communications Centre of Excellence in Riga, Latvia.
The NATO Strategic Communications Centre of Excellence opened in 2014, and seven NATO members signed on: Estonia, Germany, Italy, Latvia, Lithuania, Poland and the United Kingdom. Today, it brings together experts from the military, government and academia to research issues affecting NATO members, like Russian information campaigns in Baltic countries, to understand Russia's interpretation of events related to World War II and to discover new ways to deal with the problem of Russian trolls and bots.
"NATO should also consider establishing a second center in Europe's south, which would focus on identifying emerging threats in NATO's southern flank," the report said.
Some U.S. policymakers appear to be taking the threat seriously.
On Tuesday, Democratic Senator Chris Van Hollen of Maryland and Anders Fogh Rasmussen, NATO's former secretary-general and the former prime minister of Denmark, met to discuss ways the U.S. and EU could coordinate efforts to counter Russian disinformation and interference in elections.
"Russia deploys increasingly sophisticated tactics that sow disunity, fear and confusion across the West," Rasmussen said during the meeting. "On both sides of the Atlantic, we must work together and forge a consensus to tackle election interference head-on."