Russia's Putin Accused Lenin of Ruining the Soviet Union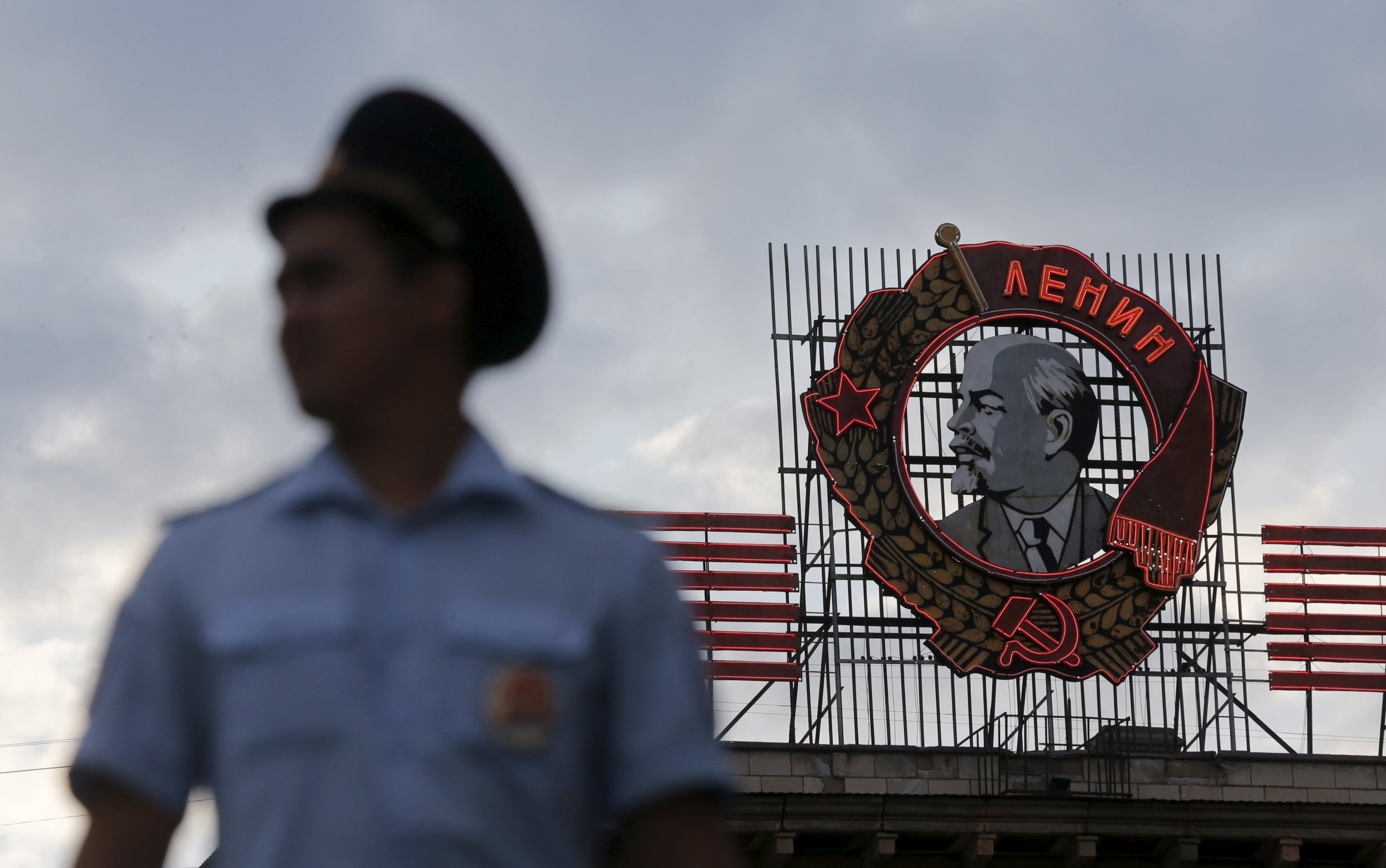 Russian President Vladimir Putin has slammed former Soviet leader Vladimir Lenin for ruining the Soviet Union and for metaphorically laying "an atomic bomb" underneath Russia, the country's independent news agency Interfax reports.
Speaking at a meeting of the Presidential Council for Science and Education in Moscow on the anniversary of Lenin's death on Thursday, Putin was asked about his opinion of Lenin and the Communist Revolution of 1917, by the head of Moscow's Kurchatov institute.
The Russian President was asked to respond to a poem by Boris Pasternak where it is alleged Lenin's focus was too set on ensuring everyone's ideas were Communist before doing his duty as a statesman.
"Ruling with your ideas as a guide is correct, but that is only the case when that idea leads to the right results, not like it did with Vladimir Ilyich (Lenin)," Putin said using Lenin's middle name. "In the end that idea led to the ruin of the Soviet Union," he added.
"There were many of these ideas such as providing regions with autonomy, and so on. They planted an atomic bomb under the building that is called Russia and which would later explode," said Putin. "We did not need a global revolution either."
The term "Lenin" has since become a top trend on Twitter in Russia as users have been discussing Putin's comments. Putin's spokesman, Dmitry Peskov has urged people not to take the President's comments so personally.
"Anyone, including the President has the right to have an opinion on the role of this or any other historical figure," Peskov told Interfax .