Russia's Putin Leaps Into World's Most Admired Men Top 10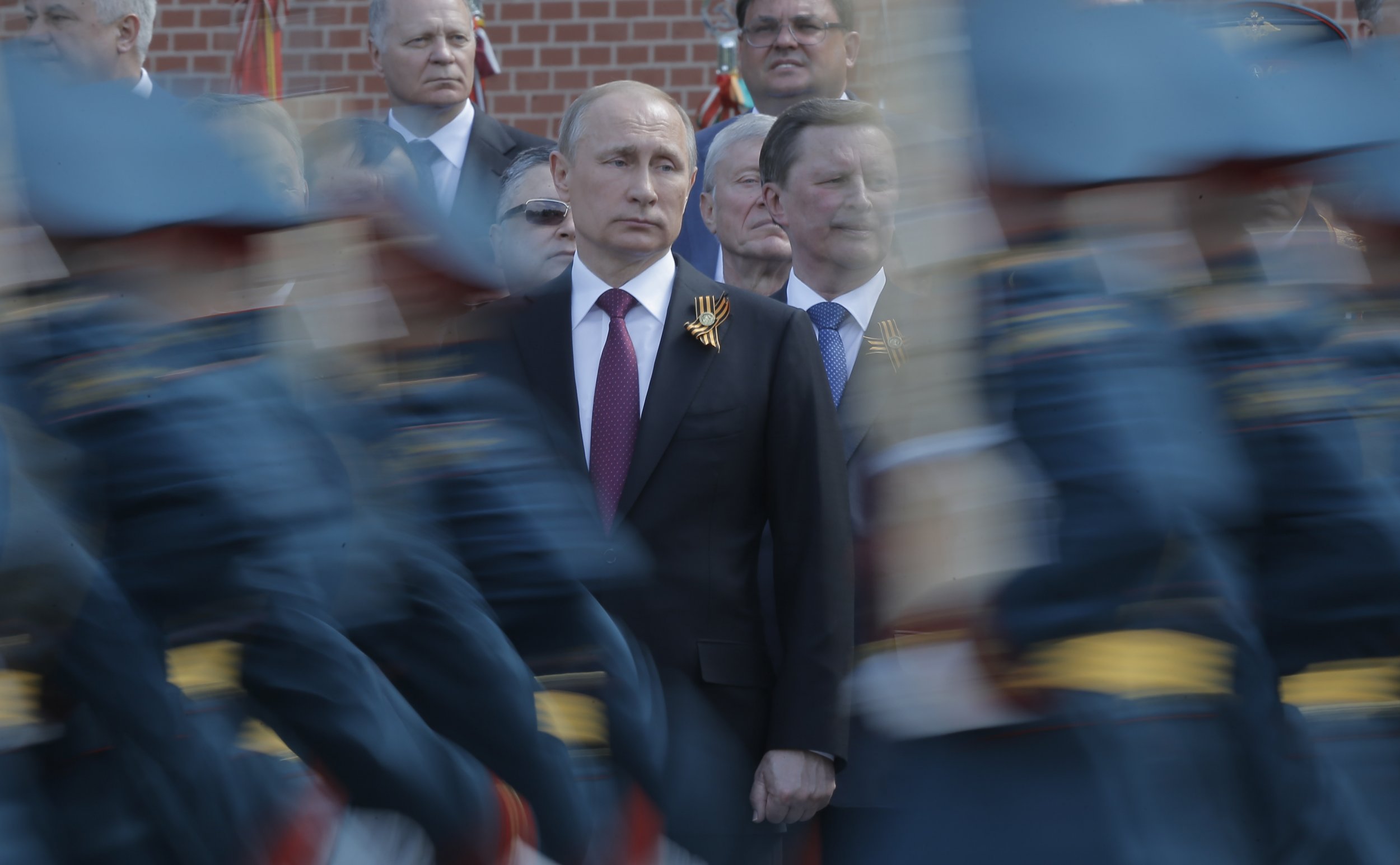 Russian President Vladimir Putin has long enjoyed loyal support among many Russians, but it seems he is admired well beyond the boundaries of his own nation.
Despite the Kremlin's increasingly violent foreign policy, Putin ranks as the sixth most admired man in the world in an annual survey by pollster YouGov. He moves up five places compared with his result in 2015 and ranks ahead of football icon David Beckham (11), Buddhist spiritual leader the Dalai Lama (8) and social media guru Mark Zuckerberg (7).
According to the survey Putin was the most admired man in Russia, the third most admired man in Egypt, the fourth in China, Saudi Arabia and Morocco. Perhaps most troublingly for the EU, Putin also came in sixth place in Germany, France and Sweden, making him the biggest riser in the list, propelled to sixth place from last year's 11th.
The poll was conducted twice last year and its third instalment saw no change in the top positions of either the most admired man in the world—Bill Gates—or the most admired woman—Angelina Jolie. Globally, U.S. President Barack Obama ranks as the second most admired man behind Microsoft founder Gates, with Chinese President Xi Jinping ranking third and Hong Kong movie star Jackie Chan ranking fourth.
The men's top four remained unchanged since 2015, however British physicist Stephen Hawking's global standing appears to have been raised by the Oscar-winning biopic the Theory of Everything, as he rose to fifth place. The scientist snuck in ahead of several world leaders such as Putin, India's Prime Minister Narendra Modi (9) and Pope Francis (13).
Meanwhile Britain's Queen Elizabeth II, who became her kingdom's longest serving monarch in 2016, ranked behind Angelina Jolie as the second most admired woman in the world. Former U.S. Secretary of State and current presidential hopeful Hillary Clinton was the third most admired woman in the world. U.S. TV star Oprah Winfrey and first lady Michelle Obama came in fourth and fifth place respectively.
Of the rest of the top 20 most admired women, only two were state leaders—German Chancellor Angela Merkel (8) and Myanmar State Counsellor Aung San Suu Kyi (9). However France's far-right figurehead, Marine Le Pen, who has topped polls ahead of the 2017 presidential election, also entered the list at 20 place