Russia's Putin: I've Always Liked Communist and Socialist 'Ideas'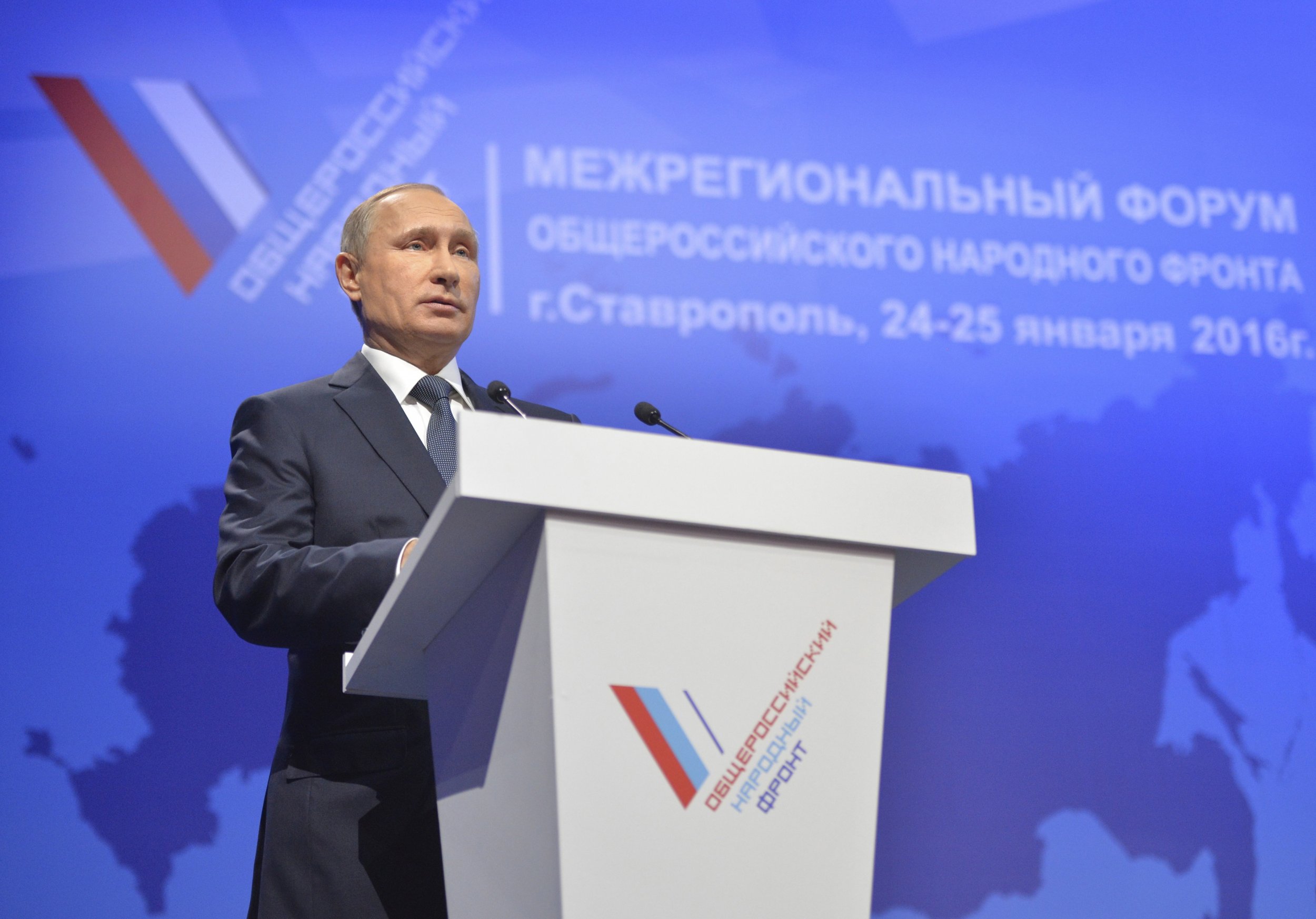 Russian President Vladimir Putin has said he is and has always been fond of communist "ideas", while also comparing the Soviet code of conduct to the Bible, independent news agency Interfax reported.
Last week, Putin came under scrutiny from the Russian Communist Party for criticizing Vladimir Lenin, founder of the Soviet Union. Putin attacked his fellow Vladimir, holding Lenin responsible for the collapse of the USSR. Kremlin spokesman Dmitry Peskov then defended the president's statement.
At a forum in Stavropol on Monday, Putin piled more criticism onto Lenin, but insisted his attitude to Communist ideas had never wavered and that to this day he keeps his party membership ticket at home.
"You know that I, like millions of Soviet citizens, over 20 million, was a member of the Communist Party of the USSR and not only was I a member of the party but I worked for almost 20 years for an organization called the Committee for State Security," Putin said, referring to the KGB.
"I was not, as you know, a party member by necessity," he said. "I liked Communist and socialist ideas very much and I like them still."
In his speech, Putin insisted he was never just a "functionary" when it came to party matters and said the Moral Code of the Builder of Communism—a set of rules to be followed by all party members—"resembles the Bible a lot."
According to the Russian president, the code revolved around key concepts such as brotherhood, equality and happiness.
However, Putin also conceded that these ideas were not implemented fully in the USSR and later admitted the Soviet Union began with repressions—something the Communists accused the tsar of.
Once again taking on Lenin, Putin said the founder of the Soviet Union was wrong in opposing his successor Joseph Stalin over the issue of how autonomous regions in the USSR should be.
Almost reiterating last week's comments, Putin said Lenin laid "a landmine" underneath Russia when he opposed Stalin's idea that separate republics should only have a "broad autonomy" and insisted instead that they should have the right to opt-out of the union whenever they want to.