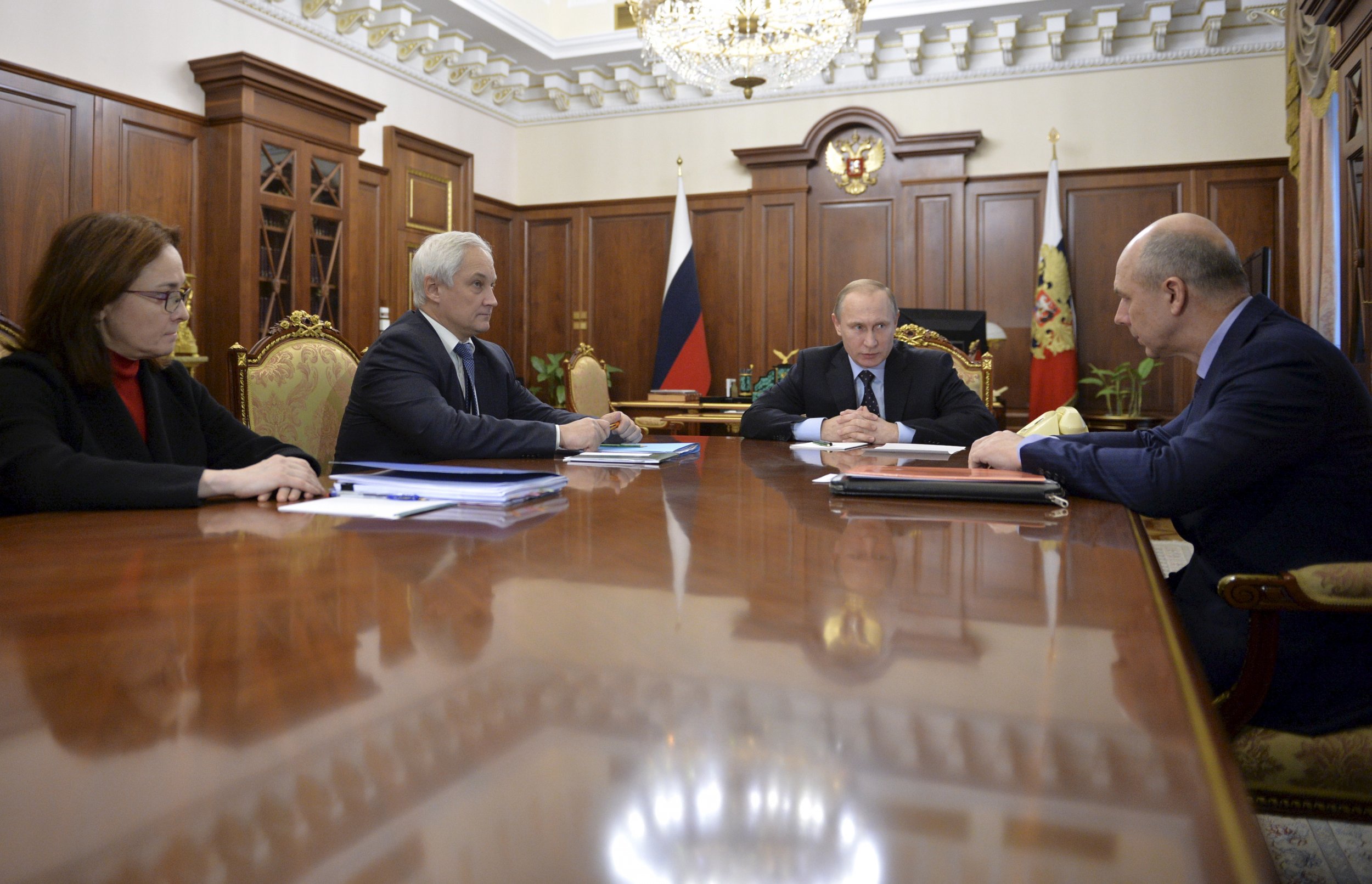 In the space of a single day, over $3 billion vanished from the accounts of Russia's super rich, all thanks to anxiety over the reports of the Kremlin's new tax plan, according to one billionaires index.
The Russian government is hard-pressed to find new ways to shore up its budget after a recent recession. One of the policies considered by top Kremlin economic adviser Andrey Belousov is to raise taxes on major mining companies, he told business newspaper Vedomosti last week.
Belousov spoke only a day after multiple news outlets reported he had sent President Vladimir Putin a letter detailing his plan. Although there is no official word on Putin's decision, the initiative is already reportedly hurting tycoons.
The 14 company bosses who would be affected by the possible tax have experienced an investor exodus to the tune of $3.1 billion in the day following reports about the letter, according to the Bloomberg Billionaires Index.
The list of companies targeted as a potential source for up to 500 billion rubles ($7.5 billion) a year in tax revenue include Nornickel, which is co-owned by tycoon Vladimir Potanin; Severstal, of which Alexey Mordashov is the largest shareholder; and the petrochemical group Sibur Holding, controlled by Leonid Mikhelson and Gennady Tymchenko.
The letter apparently aims to extract the largest amount of new tax revenue from Nornickel at 114.2 billion rubles ($1.7 billion), nearly double that of mining company Alrosa, which is second and potentially in for paying 67.28 billion rubles more ($1 billion), Russian business network RBC reported.
The first to speak out against Belousov was Vladimir Lisin, Novolipetsk Steel's head, whose company would reportedly be due to pay almost 21 billion rubles ($300 million) more. "The proposed method of creating an extra tax base looks like an encouragement for inefficiency," Lisin said, arguing, "The lower the profitability, the lower the tax that needs to be paid."
His company dropped in Moscow trading on Friday, losing him $832 million, which is around 4 percent of his estimated net worth, according to the billionaires index. Mordashov and Potanin were also in the top five of the slump's biggest losers, alongside Chelsea F.C.-owner and Evraz boss Roman Abramovich, as well as Magnitogorsk Iron and Steel Works chairman Viktor Rashnikov.
Although Putin came to power at the height of oligarch influence in Russia in the late 1990s, most of the country's super rich today have a much more amicable relationship with the Kremlin than the crop of billionaires who were around at the start of Putin's presidency. The U.S. Treasury lists Tymchenko, Mikhelson, Mordashov, Potanin and a majority of Russia's wealthiest people as oligarchs close to Putin.
Related: How will Putin respond to the latest U.S. sanctions?
The Kremlin now repeatedly speaks favorably of Russia's super rich. Putin's spokesman Dmitry Peskov recently took offense that media reports and the State Department refer to some of these men as "oligarchs."
"We deem the phrase 'Russian oligarchs' inappropriate," he told RBC in April. "It has been a long time since Russia had oligarchs. There are no oligarchs in Russia."
The Kremlin has not yet announced whether or not it will implement Belousov's policy, but a government source told state news agency Itar-Tass on the condition of anonymity that the letter in question had been received.