Could Russia's Trump Honeymoon Be Over So Soon?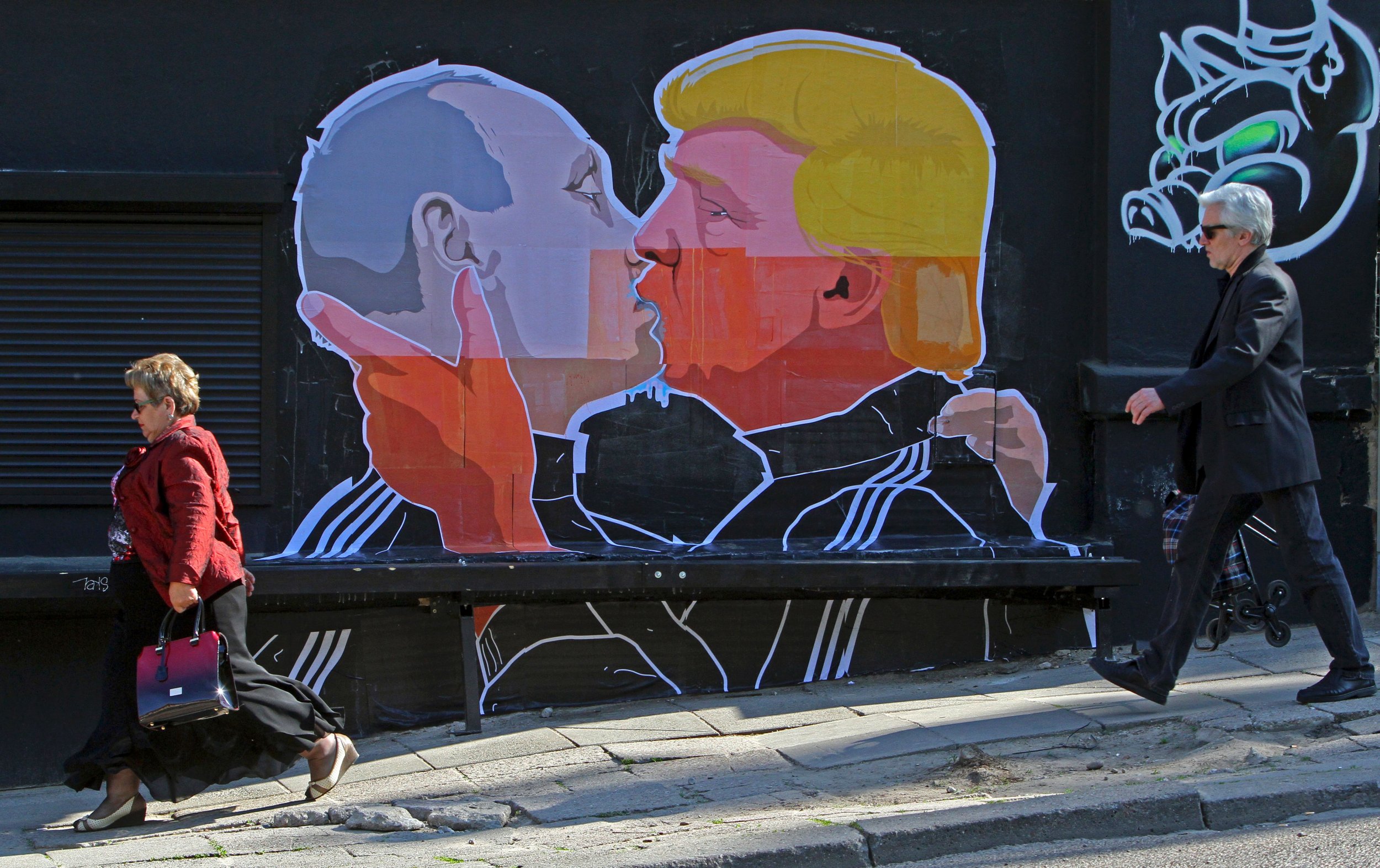 The Kremlin has broken its silence on the ongoing probing into U.S. President Donald Trump's affections and alleged links to Moscow. "There is nothing for us to be disappointed with," Kremlin spokesman Dmitry Peskov said Friday, when asked for Moscow's feelings about Washington at the moment. "We never had our rose-tinted glasses on and we never bought into illusions."
For days, Peskov and his colleague in the Ministry of Defense, Maria Zakharova refused to comment on Trump's tweets and actions, calling them domestic issues. Over the last week Trump and his team, unwittingly or not, have dragged Russia back into conversation, even if that conversation is about disillusionment in Moscow.
But what does Moscow have to be disillusioned with, in regards to the U.S. administration? After all, even after Trump's security advisor lost his job in record short time this week, due to his previously misleading denials of conversations with the Russian ambassador in December, Trump himself still faced the press Thursday and praised the virtue of trying to mend ties with Russia.
"If we could get along with Russia, that's a positive thing," Trump said. "It would be great," he added, once again celebrating the abstract idyll, without setting a clear policy on Russia.
His own cabinet, however, filled those gaps in earlier in the day. The policies they set regarding Russia looked much more like the hawkish U.S. position of old, rather than Trump's homilies.
"Russia's aggressive actions have violated international law and are destabilizing," Trump's Defense Secretary General James Mattis told NATO allies while on a visit to Brussels. Over two days Mattis said the U.S. would not cooperate with Russia's military and that there was "very little doubt" that Russia had interfered in a host of democratic elections. The U.S. and its allies needed "a position of strength" to approach Moscow with, Mattis said, prompting his Russian counterpart to immediately ask for a clarification Wednesday that never came.
The reinvigorated line of criticism on Russia, however, even reached Trump's own spokesman by the end of the day, who issued his strongest criticism on Russia to date. Spokesman Sean Spicer said that Trump "expects the Russian government to de-escalate violence in the Ukraine and return Crimea."
In nearby Germany Trump's appointed Secretary of State Rex Tillerson, whose business experience in Russia once prompted concern he would capitulate to Russian foreign policy heavyweight Sergey Lavrov, met the Russian top diplomat for the first time. Far from living up to the spirit of the "friendship" award, handed to him by Putin himself, Tillerson was terse in his speech and low key in his greeting.
"As we search for new common ground, we expect Russia to honor its commitments to the Minsk agreements and work to de-escalate the violence in the Ukraine," Tillerson said, referring to the conflict in Ukraine. The issue is another one in which Trump has personally taken a line closer to that of the Kremlin, saying he was not sure if the Russian-backed insurgents were "uncontrolled" by Moscow. "Where we do not see eye to eye, the United States will stand up for the interests and values of America and her allies," Tillerson said in his short address.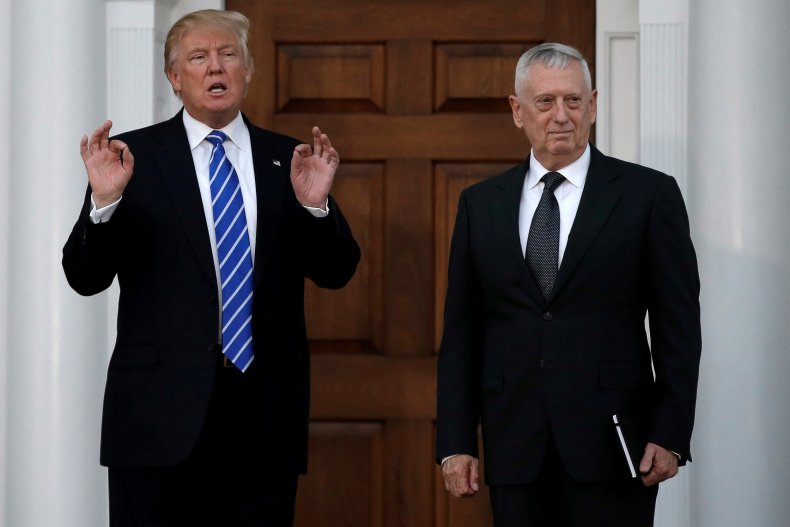 Over the weekend Vice President Mike Pence will also touch ground in Germany to hold a flurry of meetings with European allies in what is looking increasingly like a three-pronged U.S. reassurance tour.
According to Reuters, Pence is expected to reiterate U.S. commitment to NATO, sanctions on Russia and the Ukraine ceasefire.
So while Trump has remained loyal to a familiar and vague idea of getting along with Russia, it is his cardinals who are making headlines in Russia now and curbing the enthusiasm for the presidency in Moscow.
"The Tillerson-Mattis tandem is looking like the Carter-Kerry tandem—the same same formulas, the same approaches," Russian Senator Alexey Pushkov tweeted, likening the secretaries to their predecessors under President Barack Obama. "There is a high chance that Trump will not drain the swamp, but it will drown him. That will be the end of his revolution that has not yet started," he added.
The Russian senator and head of the Defense and Security Committee in the upper house, Viktor Ozerov, also felt a change in Spicer's statement on returning Crimea. "It was made to reduce the tension, to show that [Trump] is not so pro-Russian, in order to reduce the volume of unhappiness on the matter in the U.S. establishment."
Spicer's claims provoked a reaction from the Russian executive, as well as individual legislators, while convincing the pro-Kremlin media that, as senator Konstantin Kosachev put it earlier this week, either "Trump has been chased into a corner or Russophobia has struck this administration from top to bottom."
Alexander Baunov, expert on Russian foreign policy at Moscow's Carnegie center, says Flynn's departure has likely scared any motivation for friendly gestures from the administration.
"Flynn's forced dismissal means no U.S. officials will want to advertise now that he or she has very good intensions towards Russia," he says. "If you watch Tillerson and Lavrov's first meeting, what happened— it was neutral, unsubstantial, not warm at all. Compare that to how Lavrov met Kerry recently. The context was much less formal and the gestures were warmer even during the most difficult times. Only now Flynn's departure is a sign that it is too toxic for any U.S. official to do something in the Russian direction."
"For President Trump it is the same too," he says "He probably would like to do something to show that he is different from Obama or from the possible Clinton administration (would have been). But because he had no distinctive plan on Russia, just suggestions that relations should somehow be better, now all we have is a vacuum and it is filled with the old politics. So his officials continue to act same as during the Obama administration"
It was not long after Spicer's comments that Russian nationalists surrounded the state news agency's doors in Moscow, protesting against " the cult of Trump in our media." The crowd was small but the occasion was surprising given the Russian enthusiasm in the polls in the lead up to the election. According to Bloomberg, Russian state media bosses issued a memo to news agencies to cut favorable reporting on Trump Thursday, though it is unlikely the protest itself changed their minds. Programming dedicated to Trump has been noticeably sparse of late, with even news broadcasts seldom mentioning the Flynn case, even though it had direct implications for Russia.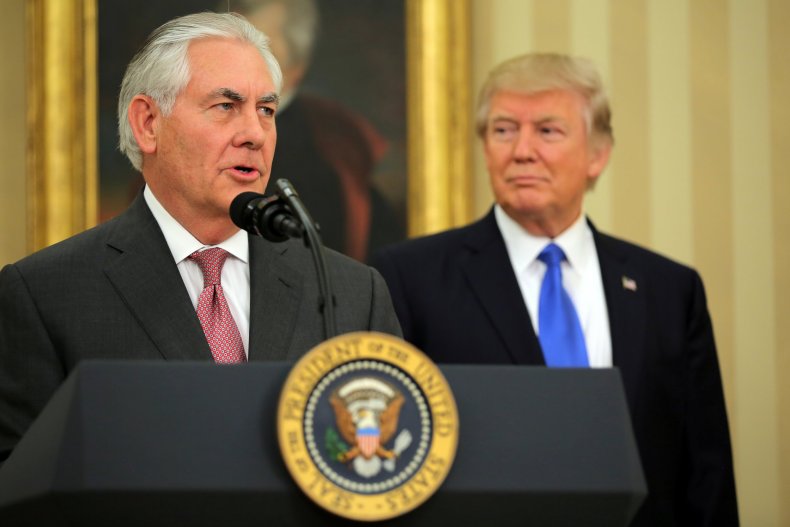 "Indeed, there is much less Trumpomania on the official TV channels," Lilia Shevtsova, Kremlinologist and alum of Moscow's state diplomatic institute said. "Propaganda has become more cautious. The Kremlin on the one hand, tries to leave Trump ground for dialogue."
Over the course of the week, headlines in state or state-friendly media now more frequently espouse reservations, concerns or even condemnation of Trump. Trump's "dangerous softness" led to Flynn's departure and laid the ground for seeing a further wobble, warned pro-Kremlin daily newspaper Izvestia.
"Yes, Trump and his team sharpened rhetoric against Moscow, but not because they are taking off their masks but because they were pushed to," an expert speculated via state news agency RIA Novosti. Mattis was the butt of one of the first cartoons the agency has published against the new administration, as he stood in full military uniform with two attack dogs in each hand—one representing the EU, the other, NATO. "Who is greater—the president or the system?" Moscow's popular newspaper Moskovsky Komsomolets asked about the U.S. "We can put an end to that. The answer is as follows—the system."
James Nixey, head of Chatham House's Eurasia program, said Russians might be feeling a pang of disappointment with Trump, but this was a contingency Moscow was prepared for after the election.
"The Trump team—or what remains of it—can no longer be considered encouraging for or by Russia," he says. "While there was some wriggle room in both [Tillerson and Mattis's] statements, it seems highly unlikely now that any kind of 'grand bargain' between Russia and America over Ukraine can be reached," he said. "The Ukrainians and the Baltic states can breathe a little easier now."
What could sway the "still fluid" relationship between Moscow and Washington, Nixey argued, could be Europe, with major elections yet to be held in France, Germany and elsewhere, while the U.K. is yet to announce a clear path toward leaving the EU.
"All is still to play for," he said. "Europe has some big elections on the horizon, which could rest on a knife edge and the White House remains unpredictable. And Russia certainly isn't giving up with these setbacks."