Russia's U.S. Ambassador Shrugs Off Sanctions, They Won't 'Solve Anything'
The Russian ambassador to the United States said that he didn't think sanctions would be effective against his country.
Anatoly Antonov responded to one of the many questions he's received from the media regarding the Russian invasion into Ukraine on the embassy's Facebook page. When asked about sanctions against the country after it recognized two Ukrainian separatist regions as independent states, he shrugged off the idea that they would do anything to harm Russia. This reaction was due to the fact, he said, that Russia has simply learned to rely on other methods of obtaining resources and information.
"Sanctions will not solve anything regarding Russia," said Antonov. "It's hard to imagine that anyone in Washington is counting on Russia to review its foreign policy course under threat of restrictions. Something I can't recall [is] a single day when our country lived without any restrictions from the Western world. We learned to work in such conditions. And not only survive, but also develop our state."
The sanctions in question involve the U.S. officially cutting itself off from Russian banks so that Russian elites cannot access any funds from the U.S. This measure is slated to be one of many upcoming sanctions if the conflict between Russia and Ukraine continues.
"These [sanctions] have been closely coordinated with our allies and partners, and we'll continue to escalate sanctions if Russia escalates," said U.S. President Joe Biden on February 22, when the sanctions were announced.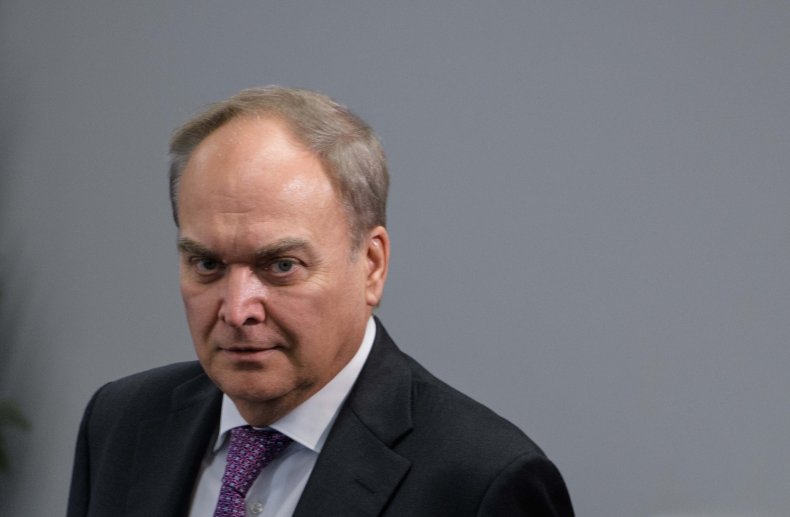 However, Antonov is not as convinced. In fact, he predicts that the sanctions will do the opposite of what they're intended to do, hurting the U.S. and its allies more than Russia.
"There is no doubt that the sanctions imposed against us will hurt the global financial and energy markets," he continued on Facebook. "The United States will not be left out, with its ordinary citizens feeling the consequences of the price increase in full."
In the Facebook post, he also discussed the Minsk peace agreements that many Western countries have brought up in the midst of the separatist recognitions.
"Over the past seven years, Americans have done nothing to convince Ukrainian leadership of the need to comply with the Minsk agreements. Instead, [Washington, D.C.] encouraged the Kiev 'regime' to inaction," said Antonov. "Solving the problem or, at least, to approach it was quite easy. It was enough for the White House to force Kiev officials to sit at the table of negotiations with their compatriots from Donetsk and Lugansk. The victory for all sides of the conflict is obvious. However, another line was chosen here—to pump the Kiev regime with 'weapons' and push it to war."
Update at 2/23/2022 at 3:09 p.m. EST: This story has been updated to include more quotes from Anatoly Antonov and background information on U.S. sanctions against Russia.