Putin and Kissinger to Meet for 'Friendly Dialogue'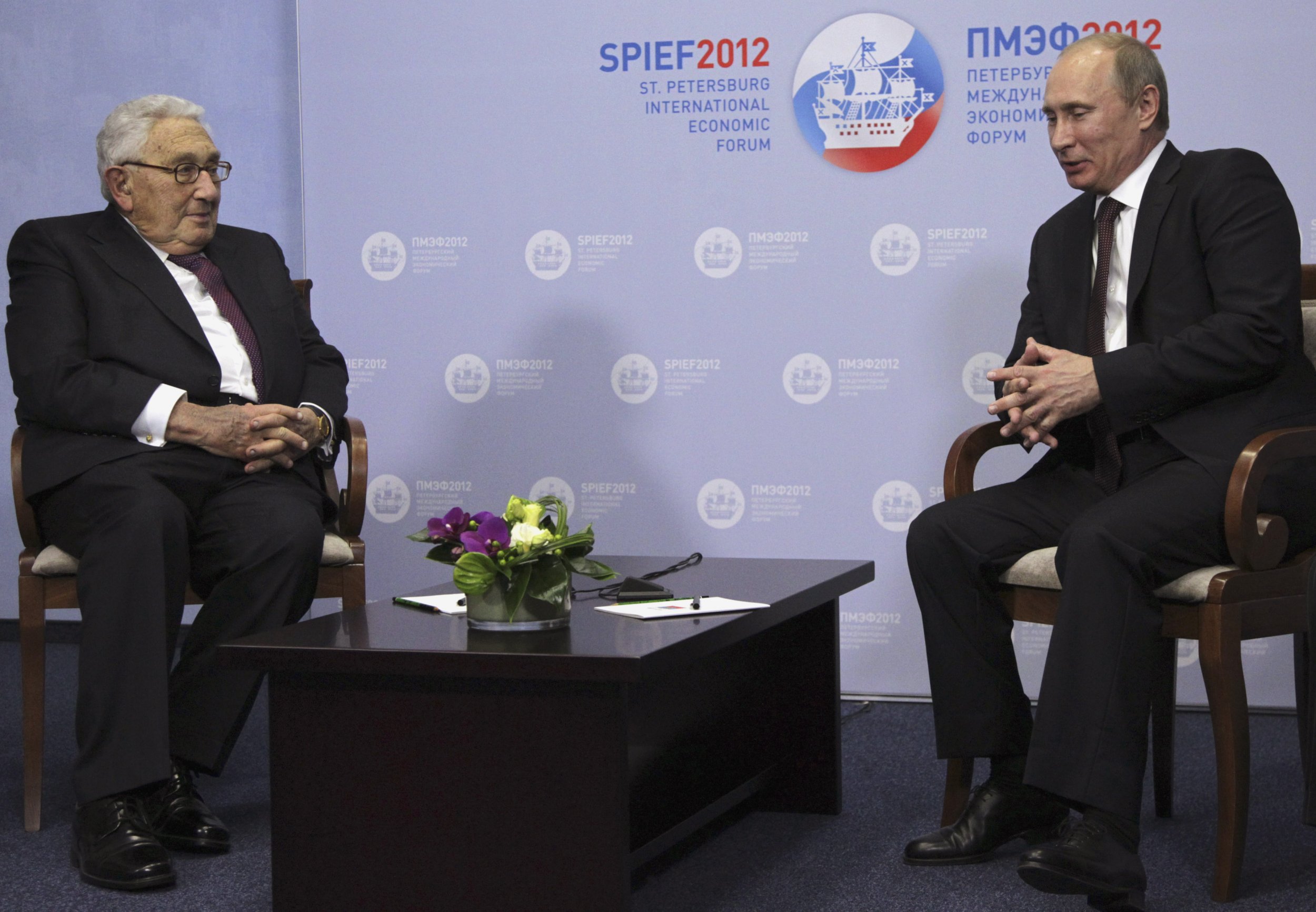 Russian President Vladimir Putin will meet with former U.S. Secretary of State Henry Kissinger in Moscow, as the two have apparently kept in close touch through the years, Kremlin spokesman Dmitry Peskov said.
German-born Kissinger served as national security advisor and later as secretary of state in the administrations of Presidents Richard Nixon and Gerald Ford. He has since published numerous books on political science and has been repeatedly welcomed to the White House to discuss politics with subsequent presidents and secretaries of state. He has also met with Putin on a number of occasions and was critical of the U.S.'s treatment of Russia during the Ukraine crisis.
Peskov said in his daily press brief that the two would meet on Wednesday as part of a "longstanding friendly dialogue," state news agency RIA Novosti reports.
"You know Putin and Kissinger are linked by old ties—they are constantly communicating, using opportunities to chat," Peskov said. "It is very important for Putin to maintain this possibility to discuss the leading global issues of the moment and exchange opinions on future developments."
Peskov did not elaborate on when Kissinger and the Russian president may have met up for a chat previously.
Recently criticizing Western governments for their confrontational stance with Putin over the Ukraine crisis, Kissinger said the West has to accept some responsibility for Russia's annexation of Crimea in early 2014 and the escalation of the conflict in Ukraine.
"You can't accept the principle that any country can just change the borders and take a province of another country," Kissinger told German news magazine Spiegel in 2014. "But if the West is honest with itself, it has to admit that there were mistakes on its side."
While he did not condone the annexation, he added that the U.S. should not put all the blame on Russia as "Ukraine has always had a special significance for Russia."