Russia's President Vladimir Putin Is Waiting for Your Call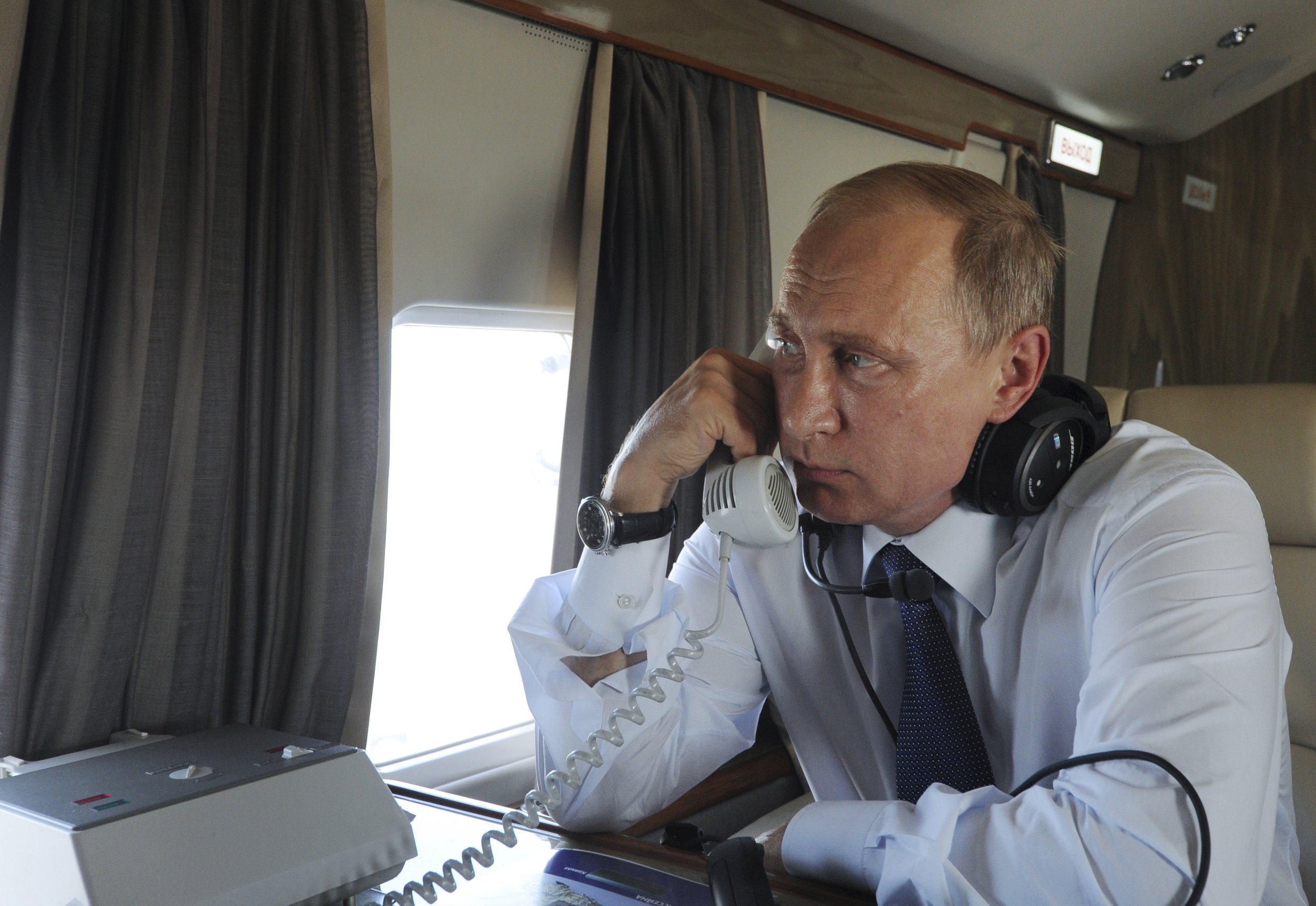 Russian President Vladimir Putin often gives the impression of being a strong silent type. But lately, he's been talking a lot. His heated discussion with NBC's Megyn Kelly in St. Petersburg in early June yielded a handful of controversial soundbites, including a complaint that blaming Russia had become the political equivalent of anti-Semitism. Earlier this week, he was back on U.S. screens, in a much more amicable series of interviews for Oliver Stone 's four-hour epic.
If you've not reached peak Putin and have any of your own questions you'd like to pose to the president, the Kremlin is opening the phone lines, literally.
Read more: PornHub posts Putin-critic Navalny's anti-government documentary after Russia bans it
Putin's annual call-in show, a strange melange of telethon and town hall meeting, features the Russian leader surrounded by progressively larger and younger crowd of phone secretaries, fielding questions from callers across the country. The show, called A Direct Line with Putin , has been on screens since 2001, though in the years since it has evolved beyond phone calls, with the Russian president now taking video calls, texts, and the Russian equivalent of tweets.
This year Putin will be taking calls on June 15, and Russians will be able to watch him on state television channels Rossiya1, Rossiya24 and Perviy Kanal and those further afield who want to tune in can watch those networks live streams online.
The vast majority of the callers are Russian and many put through are more humorously fawning than genuine criticism of Putin. Last year, Putin received 1.3 million queries. Where citizens are put through to the leader with a serious question, it is usually an issue with local government, solved easily with a public scolding by Putin. Alleged corruption in Russian state-owned companies, or the war in Ukraine, come up less often than demands for road works or softball questions about Putin's personal life.
Through the years, Putin has been asked if he would ever take back Alaska from the U.S., clone himself, legalize marijuana and if he remembers the first time he had sex. The answer to all of these was no. Probably the most famous phone call from an American came three years ago when fugitive leaker Edward Snowden, currently living in Russia, popped up on video chat.
On a lighter note, Putin advised a man asking for help in a marital dispute—a request not irregular to the program—by advising a husband on getting a dog for his wife.
And if you'd like a gift from the Russian leader, the show is your best chance of getting it. Over the years, Putin has been fairy godmother to a little girl who wanted a dress like Cinderella—she received one such dress, as did her sister, along with three invites to visit Moscow's Kremlin with their grandmother—and he has also given an entire town gas supply, after a complaint about Gazprom.
Lines are already open for domestic callers at 8-800-200-40-40 and for callers from overseas at +7-499-550-40-40 and +7-495-539-40-40, Russian state news agency Itar-Tass reported. Texts messages are also accepted at 0-40-40, however the message will not send unless you are calling from a Russian mobile operator and the text will not be eligible unless it is in Russian.
The show accepts questions by social media through its groups on Russian sites VKontakte and Odnoklassniki. There's also an app for that. Lines remain open until the show's closing credits.
Of course, all calls are screened before they reach the president.