'Rust' Armorer Hannah Gutierrez-Reed Victim of 'Sabotage', Being 'Framed', Lawyer Says
Rust armorer Hannah Gutierrez-Reed is a victim of "sabotage," says the lawyer who's representing her throughout the investigation.
On Wednesday, lawyer Jason Bowles said in a statement that "we are convinced that this was sabotage and Hannah is being framed" in the on-set shooting death of cinematographer Halyna Hutchins. "We offered to share additional, critical information with the Sheriff's Office and are awaiting their response on the sharing of information," he added.
In the full statement, Bowles said that both he and Gutierrez-Reed are waiting for the FBI's investigation and "are asking for a full and complete investigation of all of the facts," with regards to "the live rounds themselves, how they ended up in the "dummies" box, and who put them in there."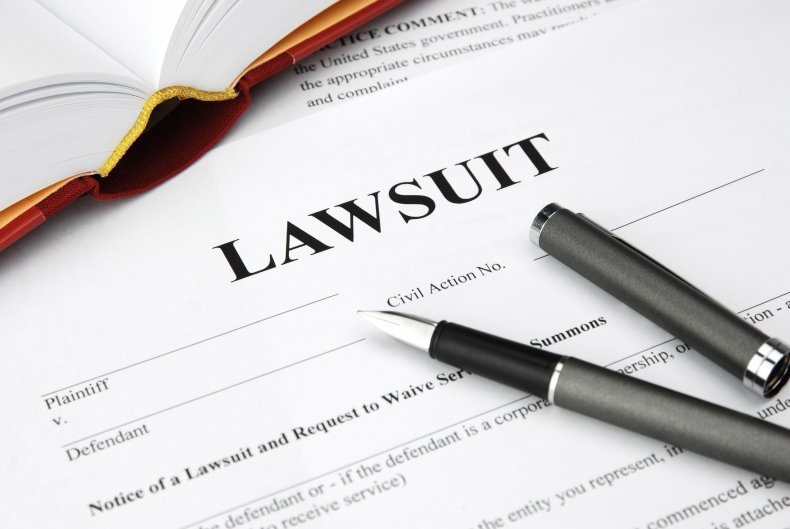 Bowles believes that certain aspects on set were tampered with before police arrived.
A search warrant affidavit from the Santa Fe Sheriff's Office revealed that Rust assistant director Dave Halls gave star Alec Baldwin the .45-caliber Colt gun while filming on October 21 after seizing the weapon from a rolling cart prepared by Gutierrez-Reed. After Halls picked up the gun, Gutierrez-Reed yelled "cold gun" to let Baldwin and Halls know that the weapon was safe to handle while on set.
However, the gun, which Baldwin fired, did contain live ammunition. Hutchins was fatally shot; Director Joel Souza was also injured.
On October 28, a Rust executive producer attempted to clear his name of wrongdoing in the tragic shooting.
Allen Cheney said in a statement that he and co-producer Emily Salveson of Streamline Global finance company, "received Executive Producer credit on the film Rust having no involvement with the physical and day to day production," which is "consistent with financing partners across productions of all sizes."
Cheney's statement came after IATSE called out Baldwin, who is also a producer on the film, and the entire production team of Rust for hiring a non-union crew after the camera team walked out before the incident.
Los Angeles City Councilman Paul Koretz told Deadline on October 27 that what took place on the set of Rust has changed people's lives forever and could have the potential to leave "permanent damage."
"While movies can be convincing and very realistic, they are supposed to be make-believe," Koretz said.
"A single gun accident, let alone a fatality, like the one that occurred on the Rust set and the ones that killed Brandon Lee and Jon-Erik Hexum [referring to previous shootings on movie and television sets] destroy the lives of not only the victims and their families, but the lives of the other actors and crew who forever after are burdened with the emotional trauma of avoidable accidents," Koretz said.
Newsweek reached out to Bowles for comment.