'Rust' Armorer Once Upset Nicolas Cage Over Safety Issues on Previous Film
Hannah Gutierrez-Reed, the armorer in charge of the weapons on the Santa Fe County set of Rust, was reportedly criticized over safety concerns on her previous film, which resulted in star Nicolas Cage reportedly walking off the set after screaming at her.
The allegations come from a story in The Wrap, which includes comments with Stu Brumbaugh, who worked as key grip on the Cage film, entitled The Old Way. He told the website that Gutierrez-Reed had upset crew members and Cage during the production by not following basic safety protocols.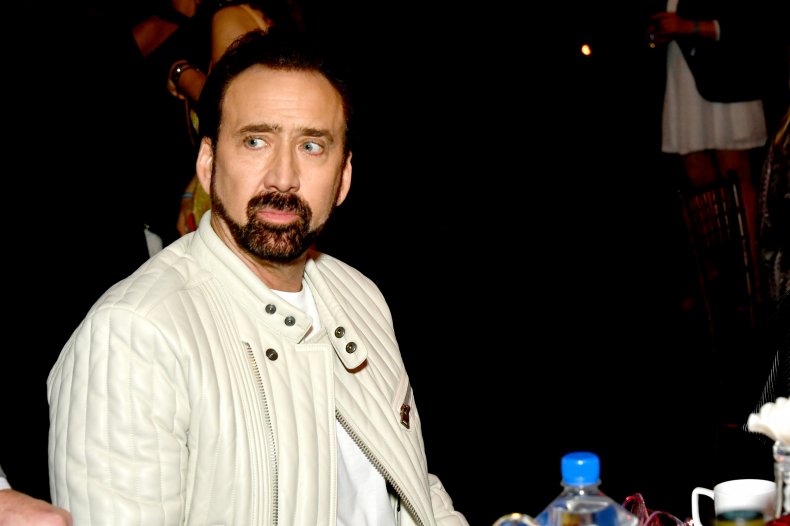 Gutierrez-Reed, 24, is a professional armorer, which is a weapons expert used on movie sets to ensure the safety and proper use of prop weapons. She was the armorer for Rust, the Western that was beset with tragedy on Thursday when star Alec Baldwin was using a prop gun during rehearsal that seemingly contained live ammunition. During an ensuing shooting incident, cinematographer Halyna Hutchins was killed and director Joel Souza was injured.
Brumbaugh told The Wrap that Cage became irate with Gutierrez-Reed after she fired a gun near the cast for a second time in three days without first giving them a warning.
"Make an announcement, you just blew my f***ing eardrums out!" Brumbaugh said Cage yelled at the armorer before storming off the set.
"I told the [assistant director], 'She needs to be let go,'" Brumbaugh told the outlet. "After the second round, I was pissed off. We were moving too fast. She's a rookie."
The Wrap also spoke with a producer of The Old Way who disputed Brumbaugh's account. The producer, who went unnamed in the article, was quoted as saying, "I have no such recollection of this event on our set."
The producer added that a veteran property master, Jeffrey Crow, was in charge of Gutierrez-Reed's work on The Old Way. Crow previously defended Gutierrez-Reed while speaking with the Los Angeles Times.
"Working with Hannah, I'm surprised that any of this happened under her watch," Crow said to the Los Angeles Times. "I thought she was an exceptionally young, up-and-coming, very eager and talented armorer."
However, two unnamed sources in a Daily Beast story published on Saturday corroborated Brumbaugh's account of safety concerns on the set of The Old Way. One said Gutierrez-Reed was "careless" with guns on-set, and both sources claimed the armorer handed a gun to a child actress without properly inspecting it first.
Brumbaugh and one other source told The Wrap that there were multiple incidents that occurred during the film of The Old Way that caused alarm. Among the accusations made by the grip against Gutierrez-Reed are that she broke protocol by not announcing she was carrying live rounds of blanks when arriving to the set; firearms were aimed at people on the set; and she fired guns on two occasions without warning the cast and crew first.
Newsweek attempted to contact Gutierrez-Reed for comment for this story but was unsuccessful in its attempts to reach her.