'Rust' Assistant Director Was Fired From Movie Set After 2019 Prop Gun Incident
Dave Halls, the assistant director on the set of "Rust," had been fired back in 2019 after a separate gun incident that occurred on the set of another film.
The production company for the film "Freedom's Path," on which Halls served as an assistant director, confirmed to Newsweek that he had been fired after a gun was "unexpectedly discharged" on set and halted production.
A producer from the movie told Newsweek that Halls was fired "after a crew member incurred a minor and temporary injury when a gun was unexpectedly discharged."
"Halls was removed from set immediately after the prop gun discharged. Production did not resume filming until Dave was off-site. An incident report was taken and filed at that time," the producer wrote.
The company told CNN that Halls was officially terminated after production wrapped that day. He was given the specific reasons for his firing and reportedly expressed remorse for the events and understood his role in the incident.
The company noted that one of the film's sound crew members was evaluated by an on-set medic after he recoiled in the incident and was advised to seek medical treatment.
In recent days, Halls has been identified as the assistant director who handed a prop gun to actor Alec Baldwin before Baldwin fatally shot the film's cinematographer and injured the film's director on set. Baldwin said he was told the gun was unloaded.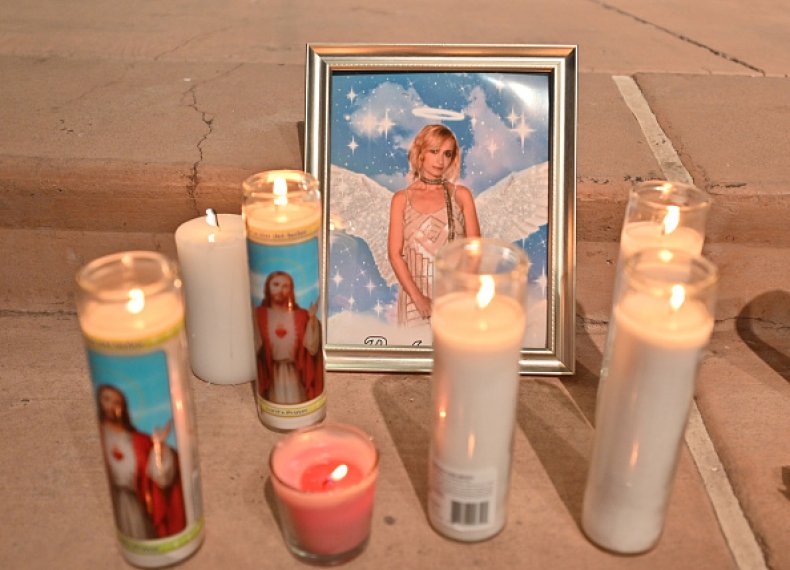 The incidents on the sets of "Rust" and "Freedom's Path" are not the only ones involving prop safety that entangled Halls.
Maggie Goll, a pyrotechnician and prop maker who worked with Halls in the past on Hulu's "Into the Dark," previously told Newsweek that "he did not maintain a safe working environment."
Goll claimed that Halls worked on movie sets that were "almost always allowed to become increasingly claustrophobic, no established fire lanes, exits blocked ... safety meetings were nonexistent."
"There is absolutely no reason that gun safety should be ignored on set, even when it is a non-firing prop firearm," she said.
Rust Movies Productions has stated that it was unaware of any official complaints about weapon safety on set.
On Monday, the filmmaker announced it would halt production of the film indefinitely or "at least until the investigations are complete."
In a memo obtained by CNN and sent to the cast and crew, the production team said, "we have made the decision to wrap the set at least until the investigations are complete."
"Although our hearts are broken, and it is hard to see beyond the horizon, this is, at the moment, a pause rather than an end," the team wrote. "The spirit that brought us all to this special place remains."